BTC Prague 2023: The Biggest Bitcoin Event in Europe
From the 8th to the 10th of June 2023, Prague will be adorned in shades of orange, as it plays host to BTC Prague, Europe's most significant Bitcoin event. With tickets starting as low as 9 euros, this is an unmissable chance to learn Bitcoin from the best in the industry.
Prague, a city of over 2,7 million people, is the birthplace of the world's first hardware wallet, the first Bitcoin mining pool, and, reportedly, even the first Bitcoin cafe. So, it feels normal that BTC Prague, the biggest Bitcoin event in Europe, it's held exactly in the capital of Czechia.
June 8-10 2023 it's the first year ever for BTC Prague, but it's also the first time in Europe that an event of such magnitude takes place. Let's have a look at the conference and its various offerings.
| Description | Details |
| --- | --- |
| 🗓️ Date | June 8-10, 2023 |
| 🌍 Location | PVA EXPOR PRAHA, Beranových 667, 199 00 Praha 9, Cechia |
| 💰 Tickets | Starting from 9 € for the Expo pass |
| 🎤 Speakers | Over 100 industry experts (Micheal Saylor, Adam Back, Saifedean Ammous & more) |
| 🌟 Program | 2-day Expo, 2-day Conference, 1 extra Industry Day |
| 🤝 Networking | B2B networking, Business Q&A, Startup Pitch Contest |
| 🎉 Side Events | Dev/Hack/Day for developers, Special side stages for Bitcoin, Sovereignty and Privacy, and Fun and Creativity |
| 🚀 Topics | Bitcoin blockchain, Silent Payments, Lightning, Liquid, Sovereignty, Privacy, and more |
👉 Click here to get BTC Prague tickets from just €9.
Introduction to BTC Prague: The Premier Bitcoin Conference in Europe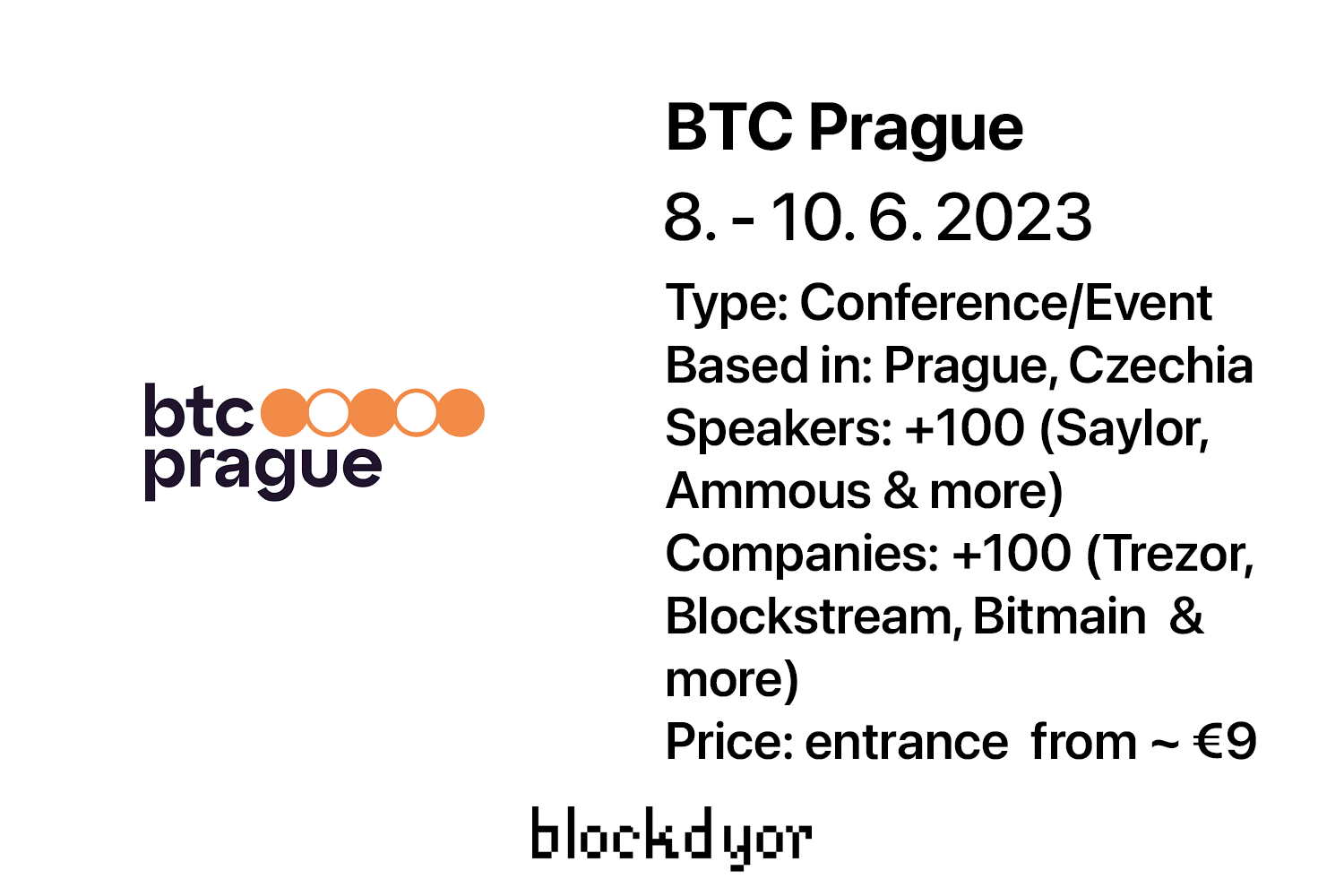 BTC Prague is the largest and most important event in Europe. It is 100% focused on Bitcoin, the first and most popular cryptocurrency.
The conference brings together over 100 exhibiting companies and over 100 speakers from around the world, including Michael J. Saylor, one of the most famous figures in the Bitcoin world.
The three-day event will be filled with lectures and workshops aimed at promoting Bitcoin education, onboarding, and adoption. With an expected 10,000 visitors, BTC Prague is set to be the must-attend event for Bitcoin enthusiasts, investors, and professionals in the tech and finance industries.
This year marks the first year of the BTC Prague conference, and it will take place in Prague, Czech Republic from the 8 of June 2023 to the 10th of June 2023.
The Importance of Bitcoin Education, Onboarding, and Adoption: What BTC Prague Offers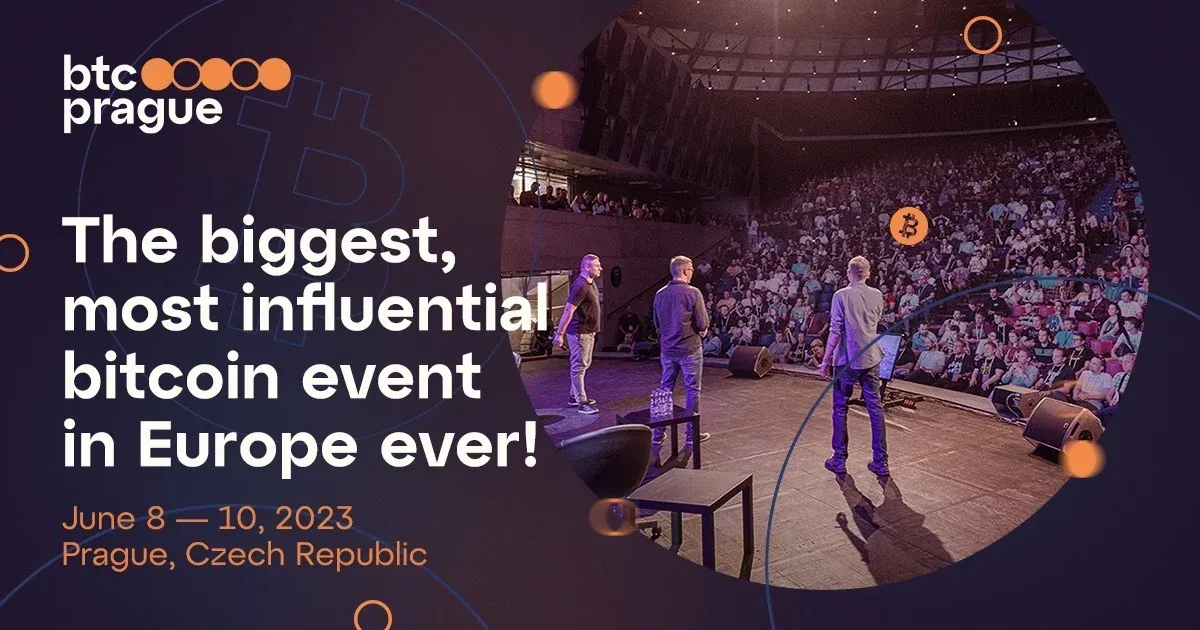 Bitcoin is a complex technology that can be difficult to understand for many, and BTC Prague recognizes the importance of educating people on the benefits of Bitcoin, onboarding new users, and promoting Bitcoin adoption.
Education is critical to helping people to understand the fundamentals of Bitcoin and how it can benefit them. BTC Prague has many types of lectures and workshops led by experts in the industry, covering various topics such as Bitcoin basics, mining, trading, investing, and security. These educational sessions are aimed at providing attendees with a deeper understanding of Bitcoin and its potential impact on the financial world.
Bringing new users to Bitcoin is another crucial aspect of BTC Prague. By providing an easy and inclusive environment for individuals to learn about Bitcoin, the conference aims to encourage more people to get involved and become part of the Bitcoin community. BTC Prague offers practical insights on how individuals and businesses can easily and securely onboard Bitcoin into their daily lives, from setting up wallets to accepting Bitcoin payments.
BTC Prague promotes Bitcoin adoption by highlighting real-world use cases and success stories from companies and individuals who have successfully integrated Bitcoin into their operations. Attendees can gain insights from industry leaders on how they can leverage Bitcoin to optimize their businesses and investments.
Overall, the education, onboarding, and adoption of Bitcoin are essential for the growth and success of the cryptocurrency. BTC Prague plays a vital role in advancing these goals, providing a platform for education, networking, and collaboration among Bitcoin enthusiasts, investors, and professionals.
Meet the World-Class Bitcoin Speakers at BTC Prague
BTC Prague has assembled a remarkable lineup of speakers, considering that it's the first time ever in Europe that attendees can experience insights and expertise from so many industry's leading minds, in person.
In total, over 100 curated world-class bitcoin speakers will talk on 4 different stages. Here's a look at four of the top speakers who will be attending the conference:
Michael Saylor - Executive Chairman of MicroStrategy and Entrepreneur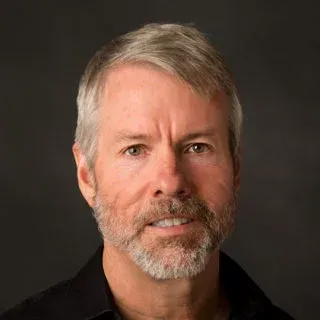 Michael Saylor is a well-known figure in the Bitcoin world, having led MicroStrategy's adoption of Bitcoin as a primary treasury reserve asset. Saylor is a vocal advocate for Bitcoin and is known for his deep understanding of the technology and its potential.
Adam Back - Co-founder & CEO of Blockstream and Developer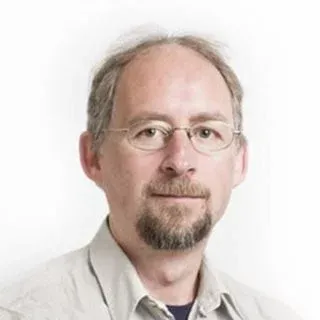 Adam Back is a computer scientist and cryptographer who has been involved in the development of Bitcoin from its early days. Back is the inventor of Hashcash, a proof-of-work algorithm used in Bitcoin mining. He is also a co-founder of Blockstream, a leading Bitcoin infrastructure company.
Saifedean Ammous - Bitcoin Author and Economist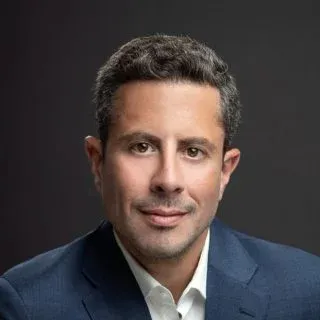 Saifedean Ammous is an economist and the author of the book "The Bitcoin Standard," which has become a seminal work on the economics of Bitcoin. Ammous is a vocal advocate for Bitcoin as a sound form of money and has written extensively on the topic.
Marek Palatinus - Co-founder of SatoshiLabs and Entrepreneur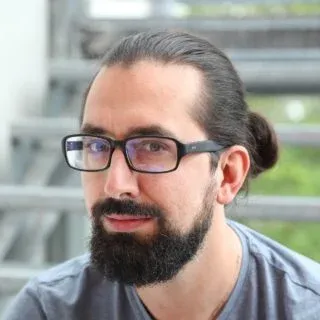 Marek Palatinus is a co-founder of SatoshiLabs, the company behind the popular Bitcoin hardware wallet, Trezor. Palatinus is a veteran in the Bitcoin industry, having been involved since its early days.
The BTC Prague Expo: Discover 100+ Companies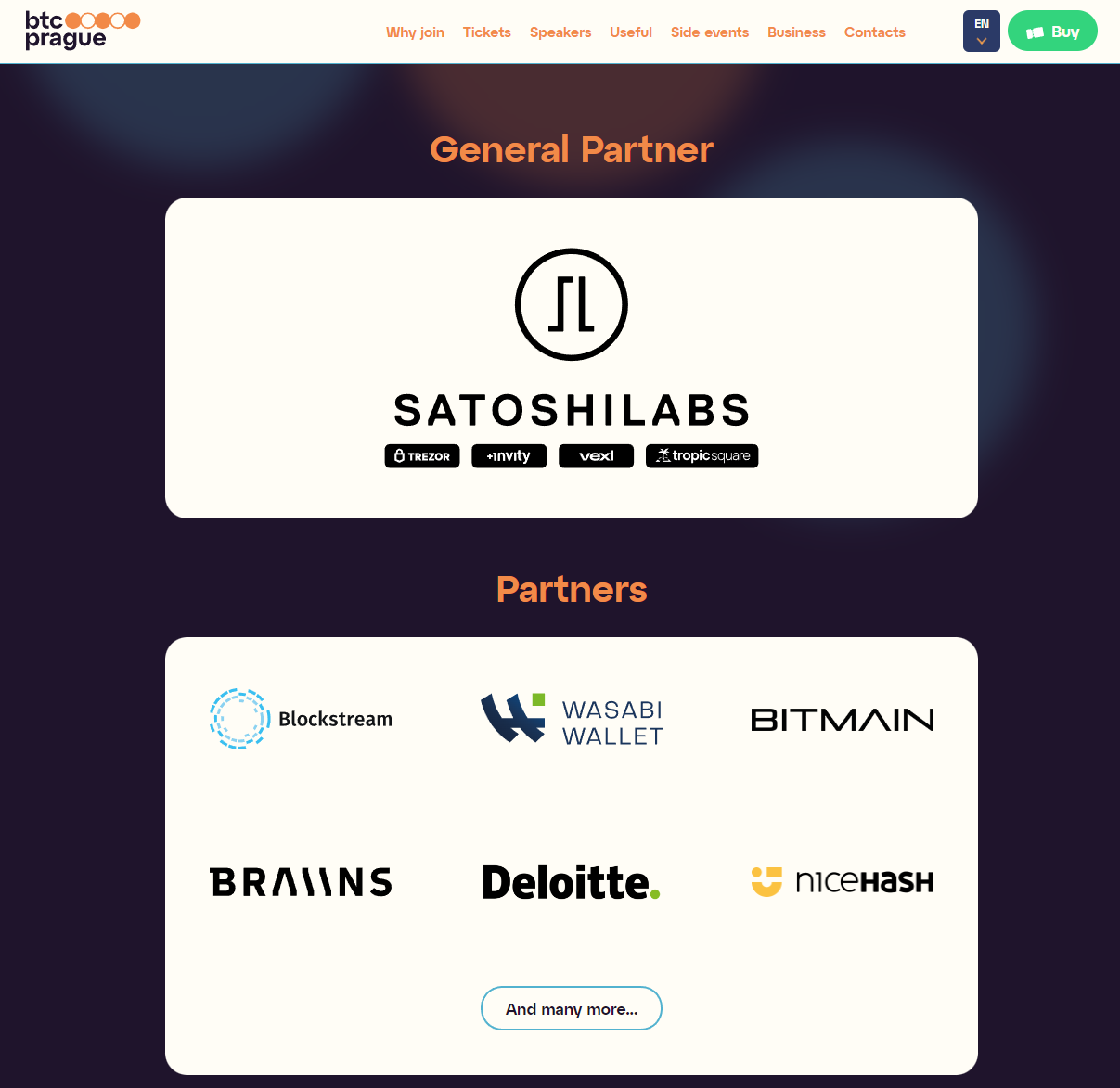 BTC Prague's Expo will feature over 100 companies and open-source projects, showcasing the latest developments in the Bitcoin industry. Here are some of the companies that will be at the expo:
Trezor - Trezor is a leading Bitcoin hardware wallet manufacturer, providing a secure and user-friendly way to store and manage Bitcoin and other cryptocurrencies.
Blockstream - Blockstream is a Bitcoin infrastructure company that provides a range of products and services to support the Bitcoin ecosystem. This includes the Liquid Network, a sidechain-based settlement network for Bitcoin.
Wasabi Wallet - Wasabi Wallet is an open-source, non-custodial Bitcoin wallet that focuses on privacy and anonymity. The wallet uses advanced privacy techniques, such as CoinJoin, to enhance the privacy of Bitcoin transactions.
Bitmain - Bitmain is one of the largest Bitcoin mining hardware manufacturers in the world. The company produces a range of mining hardware, including ASIC miners, which are used to secure the Bitcoin network.
Braiins - Braiins is a Bitcoin mining software company that provides a range of mining management tools, including the popular open-source mining software, Braiins OS+.
Deloitte - Deloitte is a multinational professional services firm that provides a range of consulting, auditing, and advisory services to clients around the world. The company has been involved in the Bitcoin industry for several years, providing support and advice to businesses and regulators.
NiceHash - NiceHash is a marketplace for buying and selling hash power, allowing users to mine a range of cryptocurrencies, including Bitcoin. The platform provides a user-friendly way for individuals and businesses to participate in Bitcoin mining without the need for expensive mining hardware.
These companies represent a diverse range of products and services in the Bitcoin industry, and their presence at BTC Prague is a testament to the growing interest and investment in Bitcoin and its ecosystem.
Who Should Attend BTC Prague
BTC Prague is an event for anyone interested in Bitcoin, regardless of their level of experience or knowledge. The conference is tailored basically for two main groups: experienced Bitcoin enthusiasts who are looking for deeper insights and opportunities to connect with like-minded individuals, and those who are new to Bitcoin and want to learn more about it.
For new Bitcoin users, attending BTC Prague can be an excellent opportunity to learn more about the technology and its potential applications. The event offers a range of resources and information for beginners, including testing of Bitcoin products and services, as well as content on the outdoor stage specifically aimed at beginners.
For experienced Bitcoiners, BTC Prague provides an opportunity to connect with other experts in the industry and to gain insights into the latest developments and trends. With over 100 speakers from around the world and over 100 exhibiting companies and open-source projects, the conference offers a wealth of knowledge and expertise in one place.
Networking Opportunities at BTC Prague
One of the key benefits of attending BTC Prague is the opportunity to network with like-minded individuals and industry experts. With over 10,000 attendees from all over Europe and beyond, the conference provides a unique platform for connecting with others who are passionate about Bitcoin and blockchain technology.
The event brings together a diverse range of attendees, including entrepreneurs, investors, developers, and enthusiasts, all of whom are interested in learning more about Bitcoin and its potential applications. This creates a rich environment for networking, where attendees can share ideas, collaborate on projects, and build relationships with others who share their interests.
In addition to the networking opportunities provided by the conference itself, BTC Prague also offers a range of social events and activities where attendees can connect in a more relaxed and informal setting. From after-parties to meetups and workshops, there are plenty of opportunities to engage with others and make valuable connections.
BTC Prague Side Events
At BTC Prague, attendees can look forward to more than just the conference and expo.
The organizers have lined up interesting side events to complement the main program, providing an opportunity for participants to network, engage, and learn in a more relaxed setting.
Startup Pitch Contest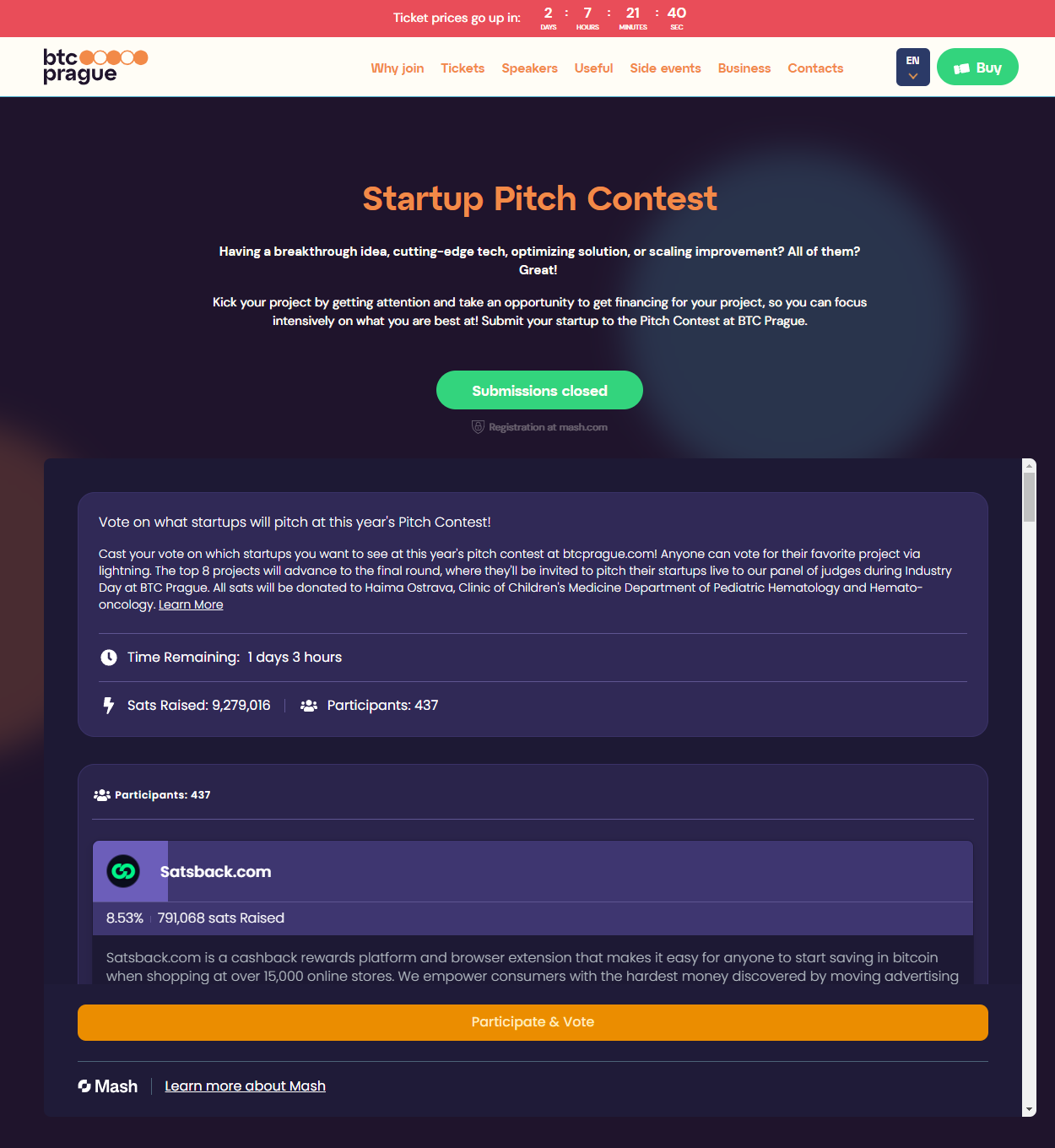 One of these events is the Startup Pitch Contest, which invites participants to showcase their ideas and compete for financing.
Whether you have a breakthrough idea, cutting-edge technology, optimization solution, or scaling improvement, this is your chance to get the attention and financing you need to kick your project into high gear.
Dev/hack/day
In addition, there's the dev/hack/day, which is a special day happening just before BTC Prague 2023.
It's an event tailored to tech enthusiasts, curious minds, nerds, and geeks, with a series of talks that present breakthrough ideas and engaging workshops where you can get hands-on experience with cutting-edge technologies.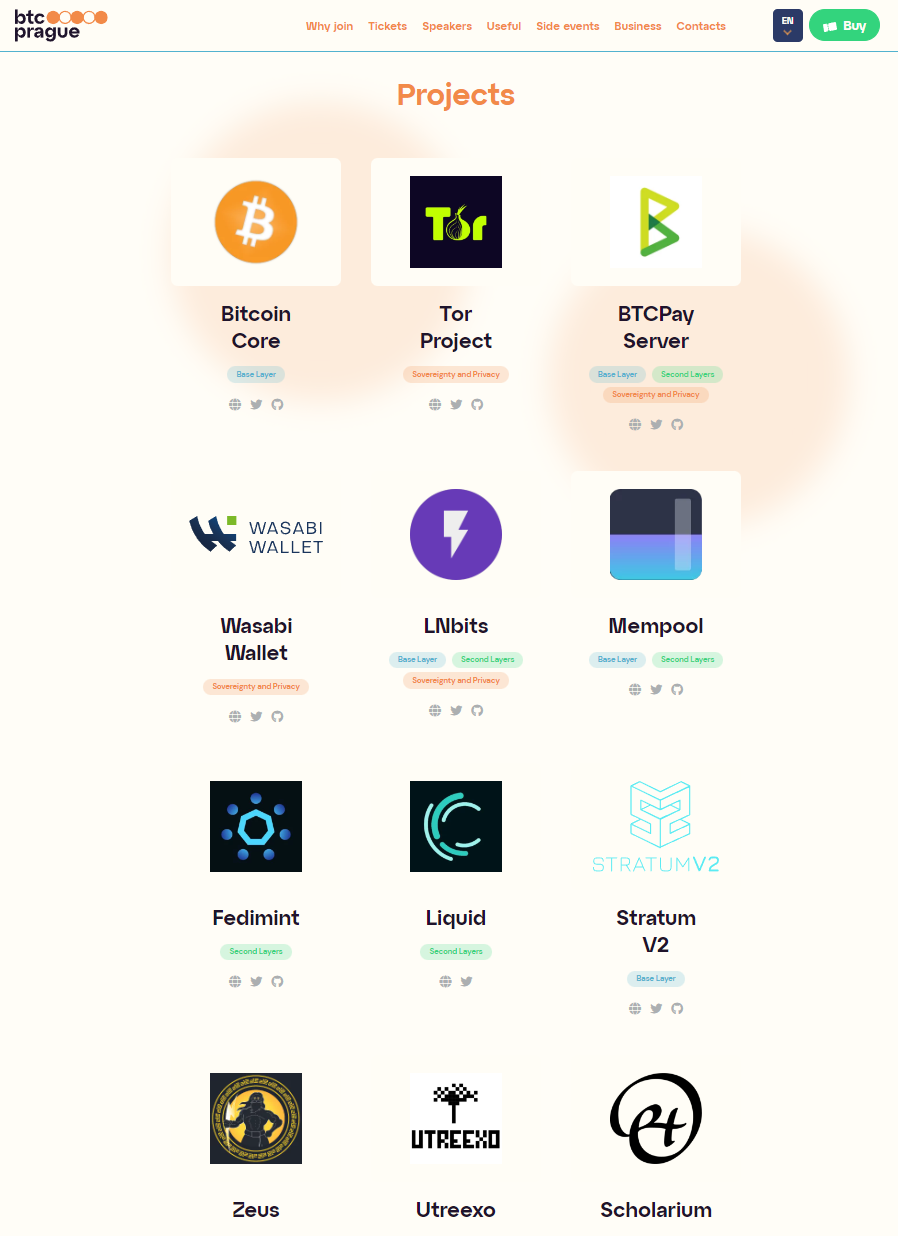 The dev/hack/day features four frames, with the first one focusing on the base layer that covers everything bitcoin blockchain-related such as silent payments, Utreexo, and Simplicity/Miniscript.
The second frame enhances the base layer by exploring topics like Lightning, Liquid, Fedimint, and Ecash.
Meanwhile, the third frame tackles sovereignty and privacy, emphasizing the importance of freedom through discussions about Tor, Coinjoin, Node Running, and Citadels.
Lastly, the fourth frame injects some fun and creativity into the mix with talks on design, storytelling, psychedelics, and more.
BTC Prague Tickets
BTC Prague tickets are now on sale, and they are accessible to everyone with prices starting from as low as 9 euros.
There are different types of tickets available to satisfy everyone's needs, depending on the duration of the event and the level of access to the conference and expo.
Bitcoin Expo Ticket
For the public, there is the Bitcoin Expo ticket that grants access to the two-day expo, two side stages, and over 30 speakers. This ticket also provides food and chill zones for attendees.
Conference Ticket
For bitcoin enthusiasts, there is the Conference ticket that offers a two-day expo, a two-day conference, access to the main stage, two side stages, over 80 speakers, and a bar at the conference.
This ticket also includes food and chill zones.
Industry Pass Ticket
For professionals in the industry, there is the Industry Pass ticket that provides access to a two-day expo, a two-day conference, an extra industry day, B2B networking, a business Q&A, and a startup pitch contest.
This ticket offers access to a main stage, two side stages, over 100 speakers, and a conference bar, along with food and chill zones.
Whale Pass Ticket
For whales, there is the Whale Pass ticket that offers a two-day expo, a two-day conference, an extra industry day, B2B networking, a business Q&A, a startup pitch contest, and exclusive access to a Whale Zone stage.
This ticket also provides access to the main stage, two side stages, over 100+ speakers, an exclusive Whale Q&A, a stylish VIP lounge, premium food and drinks, VIP seats near the main stage, and a VIP outdoor chill zone. Additionally, attendees with the Whale Pass ticket will have access to a concierge service and an invite-only side event.
Dev/hack/day Ticket
It's worth noting that the dev/hack/day event is separate from the BTC Prague Conference & Expo and is held one day prior to the conference, on June 7th.
The price for a dev/hack/day ticket is 95 euros, which includes access to a full day of geeky hacking and fun, where you can meet over 100 open-source developers and explore cutting-edge technologies.
You'll have the opportunity to participate in 40 talks, workshops, and Socratic seminars, as well as discover 5 rooms filled with action. Plus, you can enjoy free food and drinks throughout the entire day.
If you're a developer looking to take your skills to the next level and connect with like-minded individuals, the dev/hack/day is the perfect event for you.
All ticket types are available with a 5% discount when paid in bitcoin, and there is a full refund guarantee in case the event is canceled due to Covid or other restrictions.
👉 Click here to get BTC Prague tickets from as little as €9.
Beyond the Conference: Explore Prague and Its Vibrant Bitcoin Community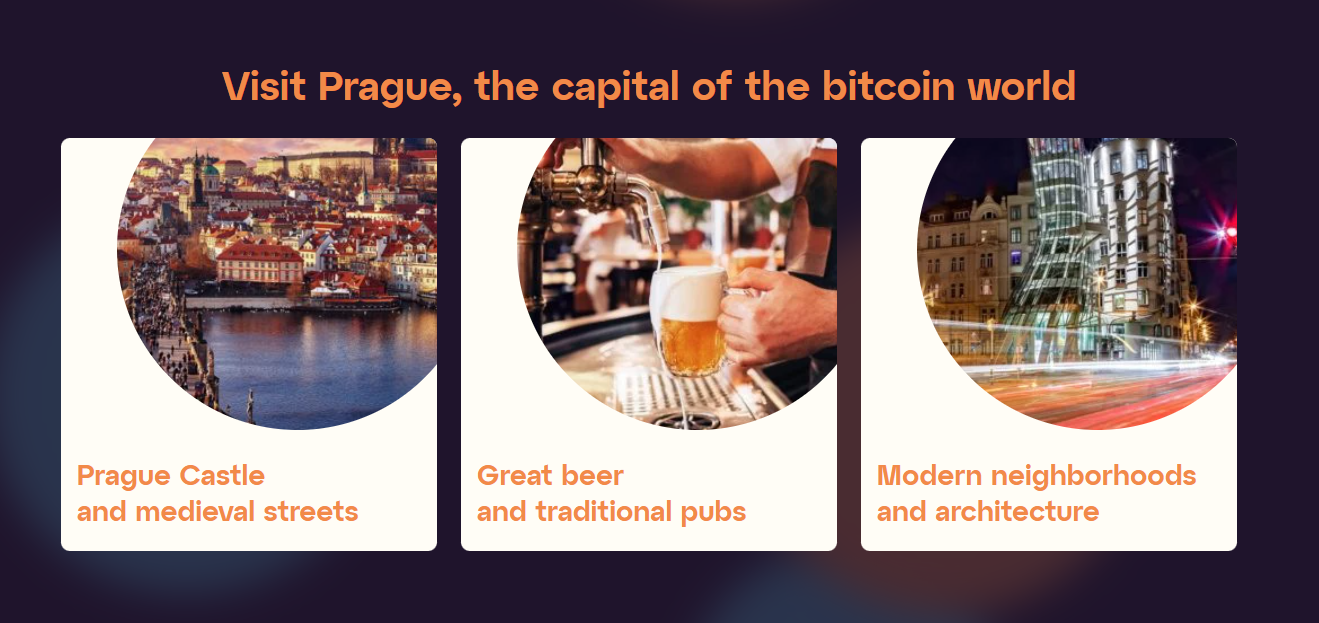 Prague, the heart of Czech Republic, has been a hub of innovation in the Bitcoin industry since the beginnings of Bitcoin in 2009.
In fact, Czechs have been instrumental in shaping the BTC industry, from the world's oldest mining pool in operation by Braiins since 2010 to the world's first hardware wallet Trezor (Trezor One), prototyped in 2012.
Also, revolutionary Bitcoin wallet standards BIP39 & BIP44 were developed here in 2013 and 2014, respectively. More recently, in 2018, Braiins introduced the world's first custom ASIC firmware, and Tropic Square is soon launching the world's first open-source secure chip.
In light of this rich history, the BTC Prague Conference & Expo provides an ideal opportunity to explore Prague's vibrant Bitcoin community. The event is the largest and most influential Bitcoin-only conference in Europe, bringing together top industry experts and enthusiasts to share insights and exchange ideas.
Beyond the conference, visitors to Prague can immerse themselves in the city's thriving Bitcoin community. From meetups and workshops to coffee shops and pubs, there are plenty of opportunities to connect with fellow Bitcoin enthusiasts and learn more about the technology.
Prague is a city with a rich cultural heritage, and its Bitcoin community is no exception. The BTC Prague Conference & Expo provides a platform to explore the city's unique history while engaging with a passionate community of Bitcoin enthusiasts. The event promises to be a memorable experience for anyone interested in Bitcoin and its potential impact on the world.
BTC Prague 2023 Recap
BTC Prague 2023 has concluded, and I must say, it was an absolutely amazing three-day conference dedicated to all things Bitcoin.
The sheer number of attendees was overwhelming, and I was pleasantly surprised by the warm and friendly atmosphere throughout. The speaker sessions were truly legendary, and the exhibition booths were both diverse, ingenious and captivating.
With so much to explore, it took me the entire duration of the conference to visit every single booth. Now, let's take a moment to recap the highlights of the BTC Prague conference.
💡
BTC Prague 2023 offered a plethora of side events and parties to cater to a wide range of preferences. While, due to my schedule, I was unable to experience these additional activities firsthand, they were undoubtedly a significant part of the overall BTC Prague experience.
Arrival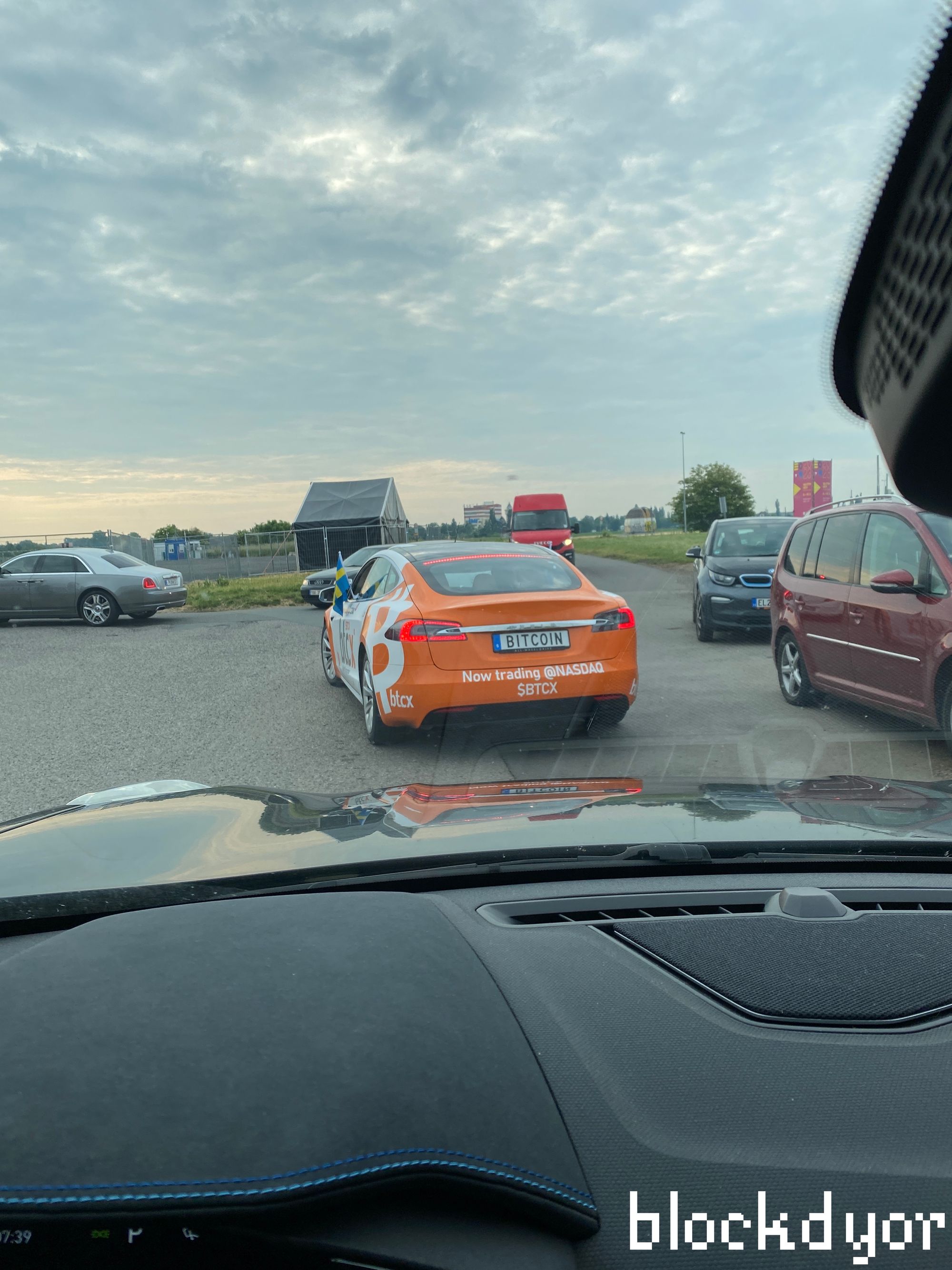 As the morning of the first day of the conference dawned, I made my way to the conference venue. Finding the location was easy; all I had to do was follow the distinctive orange Tesla Model S adorned with Bitcoin-themed graphics and license plates.
The venue
The venue itself was quite huge, comprising two main sectors: the conference area and the expo hall.
I had the opportunity to capture two videos for you using a stabilized gimbal, for your viewing pleasure.
💡
Please note that these videos were taken around 9 o'clock in the morning of the first day, before the conference officially began and while it was closed to the general public. Consequently, the attendance may appear relatively empty, but it actually wasn't.
The booths
Among the multitude of booths at BTC Prague, it's impossible to cover them all in a single article. However, I would like to highlight a few notable ones.
Satsback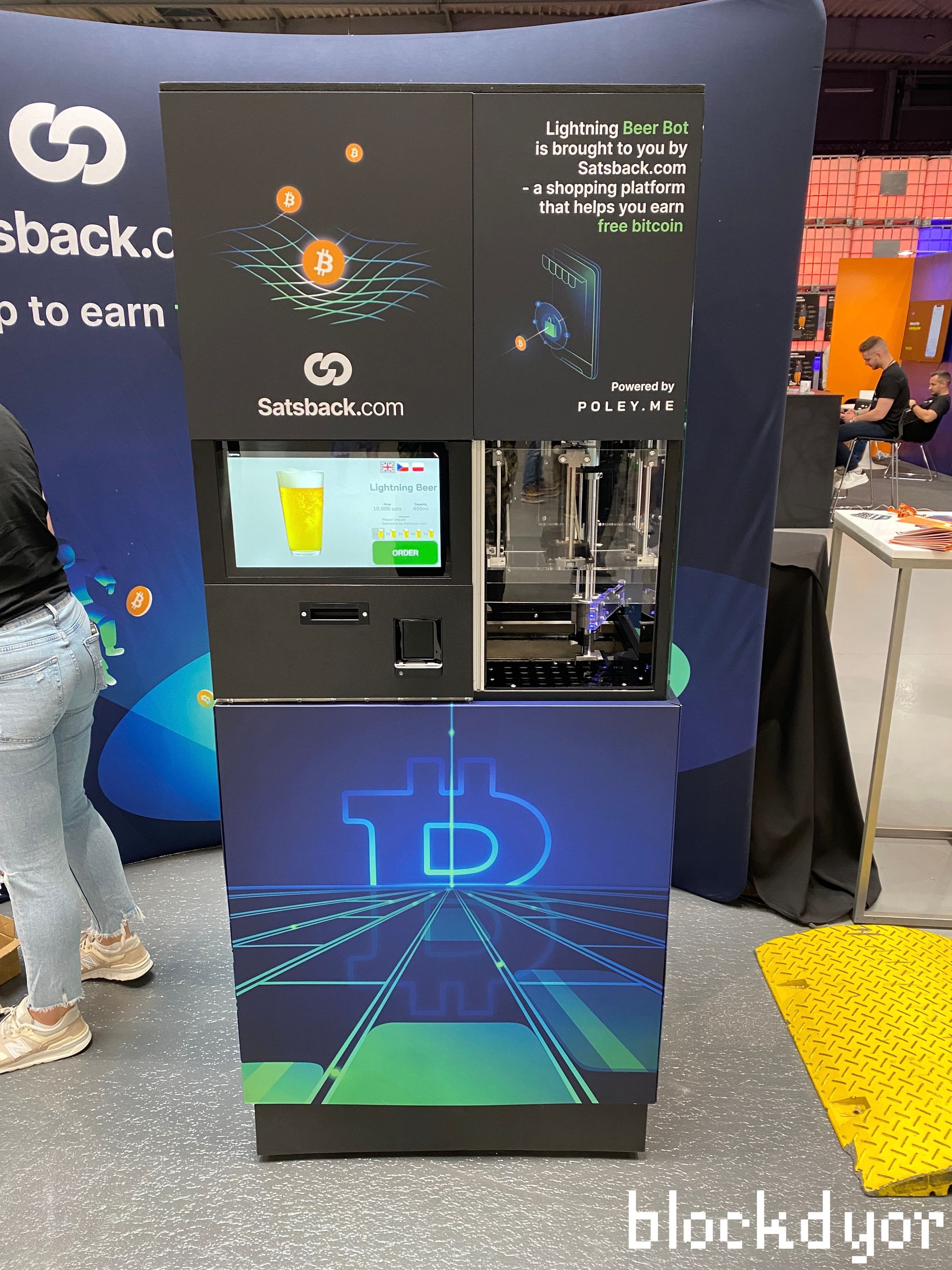 First up is Satsback, a company engaged in the Bitcoin cashback business. Their booth stood out with a clever attraction—an automatic beer distributor that operated using Lightning payment.
It was truly remarkable to witness, and according to their statistics, they served over 1,000 beers in just a few days. The beer was priced at a mere 10k sats (approximately $2), and customers enjoyed a generous 21% cashback on each purchase through their app. This innovative application unquestionably earned the title of the best booth at the entire conference.
Seedhammer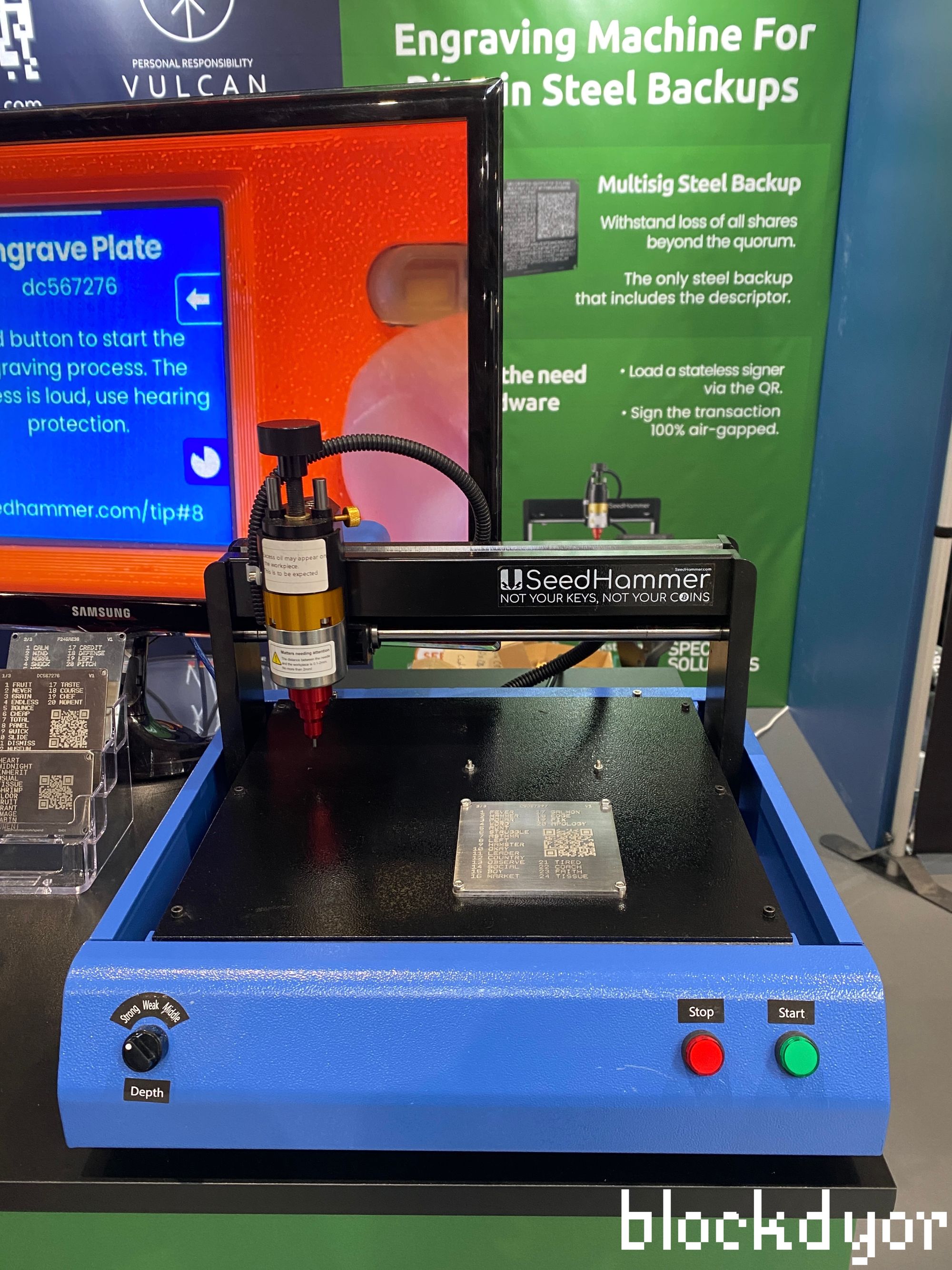 Another super-interesting booth at BTC Prague was Seedhammer. They showcased an innovative method for backing up multisig wallets using their specialized Steel Backup solution.
This approach offers self-contained backups that require only a minimum number of shares for recovery.
One of the standout features of Seedhammer's approach is the elimination of the need to store a separate descriptor for the wallet.
Tropic Square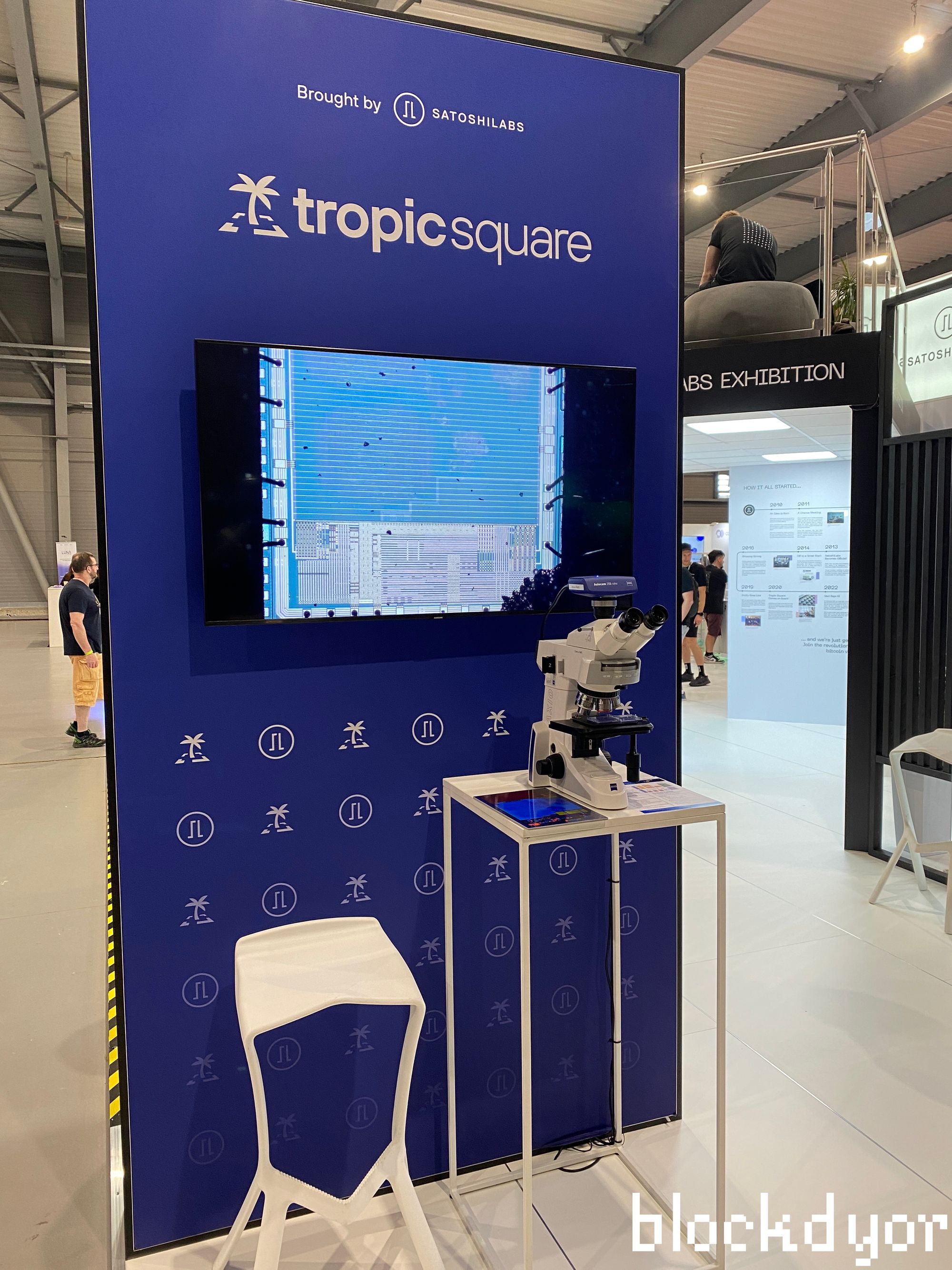 The SatoshiLabs booth stood out prominently at the conference, being the largest and centrally located. Their expansive display featured a formidable lineup of products, including Trezor, Invity, Vexl, and Tropic Square.
Tropic Square is renowned for developing the pioneering secure auditable chip design that redefines hardware security.
At the event, Tropic Square proudly presented their latest achievement—a brand new chip called TROPIC01. This remarkable chip, meticulously crafted over several years, was manufactured in Taiwan.
Attendees had the opportunity to examine the chip up close using microscopes and also explore a larger-scale recreation, allowing them to appreciate its details.
While BTC Prague showcased a multitude of companies, it is not feasible to discuss all of them within the confines of this article. Including every company would result in an overwhelming amount of content, making the article excessively long and challenging to load.
However, rest assured that many of these exceptional companies will be featured in upcoming reviews and guides, here on blockdyor. As a reputable platform, blockdyor serves as a valuable resource for exploring and discovering the diverse range of companies that participated in BTC Prague.
The Conferences
Throughout the event, an array of polarizing events were held on different stages. I will now share my three personal favorites among all.
Michael Saylor - The Future of Bitcoin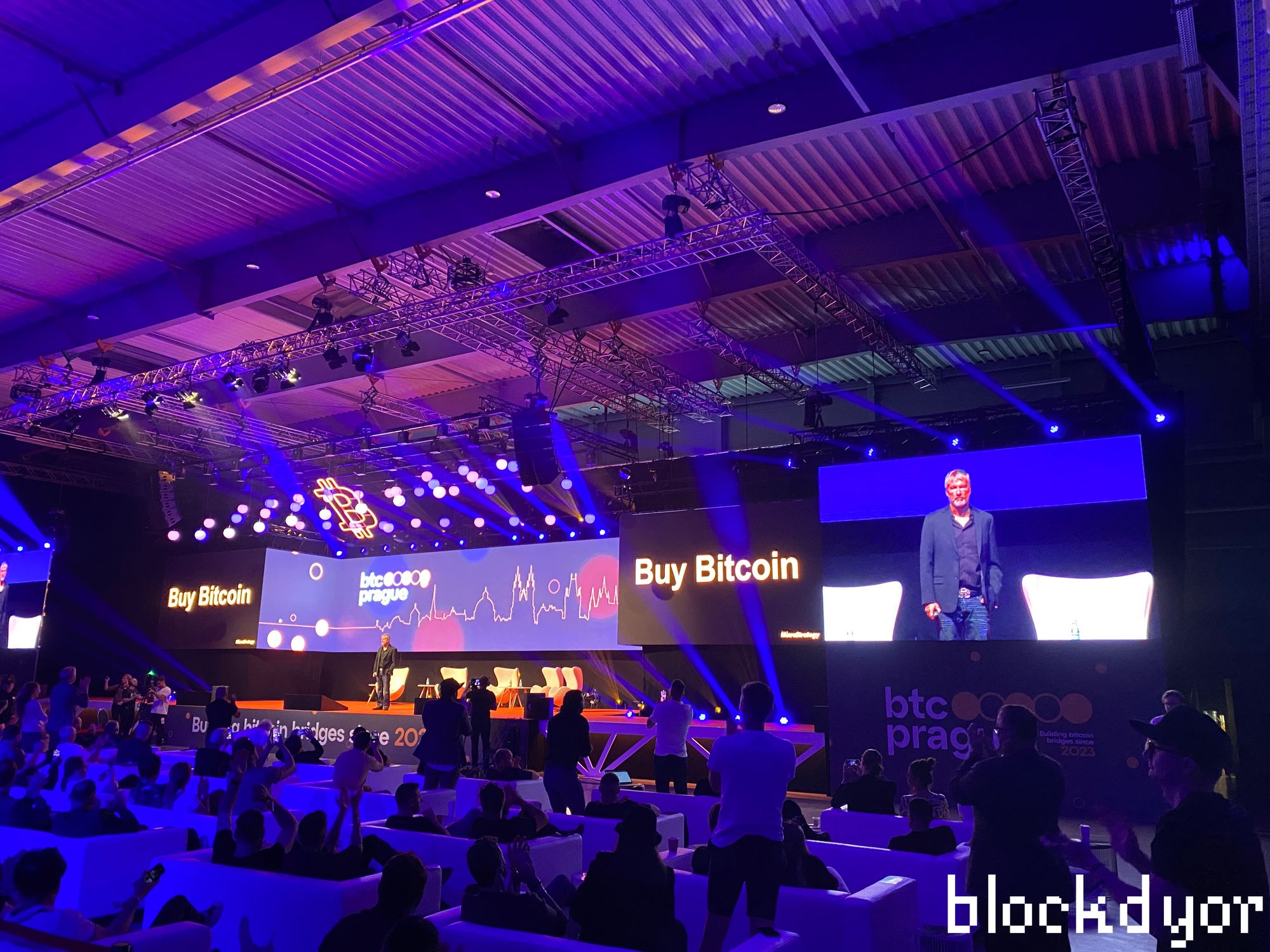 One of the most highly anticipated and defining moments of the entire conference was undoubtedly Michael Saylor's exclusive keynote on "The Future of Bitcoin." As the co-founder of MicroStrategy, a publicly listed company known for holding the highest amount of Bitcoin globally, his presence commanded attention and excitement from the crowd.
The Main Stage was packed, as thousands of attendees eagerly awaited Michael's address. It was a truly remarkable sight to witness the MSTR co-founder step onto the stage and deliver his second speech in BTC Prague and his first-ever PowerPoint presentation on Bitcoin to such a large and engaged audience.
Michael Saylor's presentation was nothing short of extraordinary. With a masterful blend of macroeconomic and microeconomic insights, he delved into the potential of Bitcoin in today's ever-changing financial landscape. His ability to distill complex concepts into understandable terms left a lasting impression on the audience.
The impact of Michael Saylor's presentation extended far beyond the conference itself. It ignited conversations, sparked a renewed sense of curiosity, and served as a powerful reminder of Bitcoin's transformative potential. It was undeniably a defining moment that will be remembered as a highlight of the BTC Prague conference.
Giacomo Zucco - Ordinals Are Retarded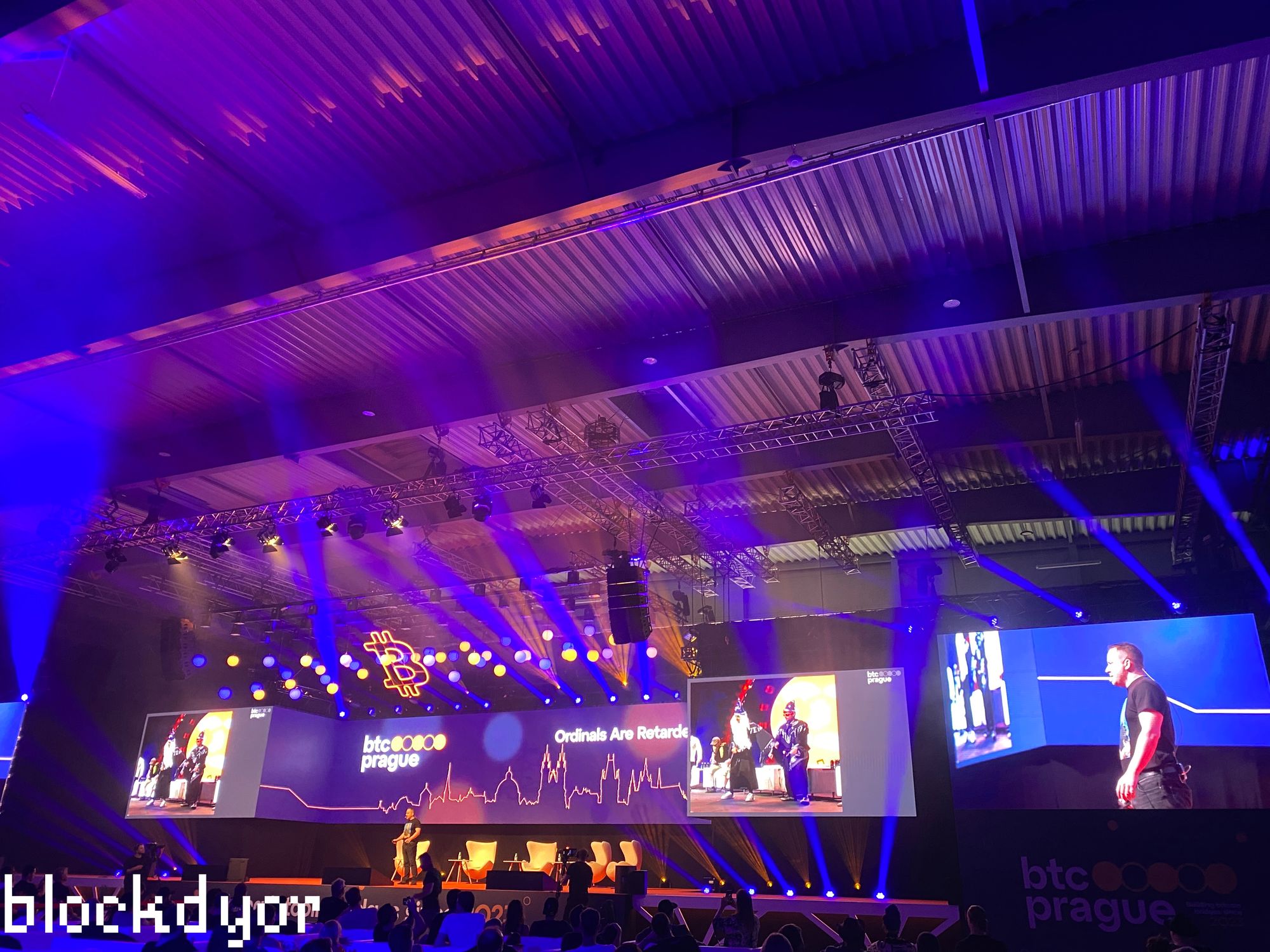 After declining to appear at the Miami Bitcoin Conference 2023, Giacomo Zucco made a highly anticipated return to the conference scene with BTC Prague.
He delivered an impressive and highly entertaining presentation about Ordinals. With a Nick Carter shirt, Giacomo effortlessly combined knowledge, history, and humor in a way that few others can.
💡
An Ordinal refers to a specific piece of information that is recorded on the Bitcoin blockchain. It is accompanied by a unique address that is also stored within the blockchain's data structure.d
As he took the stage, the room was captivated by his ability to seamlessly blend insightful information with comedic elements. For a solid 30 minutes, Giacomo held the crowd's attention, delivering a continuous stream of knowledge without missing a beat. His expertise and delivery were so compelling that the room fell almost silent, hanging on to his every word.
Giacomo explained the history of Ordinals, shedding light on their origins and dispelling misconceptions that they are anything new. In his characteristic style, he fearlessly shared his thoughts and even made references to his former friend, Udi Wertheimer, injecting a touch of playful banter into his presentation.
Giacomo's ability to educate while keeping the audience engaged and entertained was truly commendable. His unique blend of knowledge, humor, and subtle jabs created an atmosphere of both learning and enjoyment.
BTCxZelko - Bitcoin Privacy 101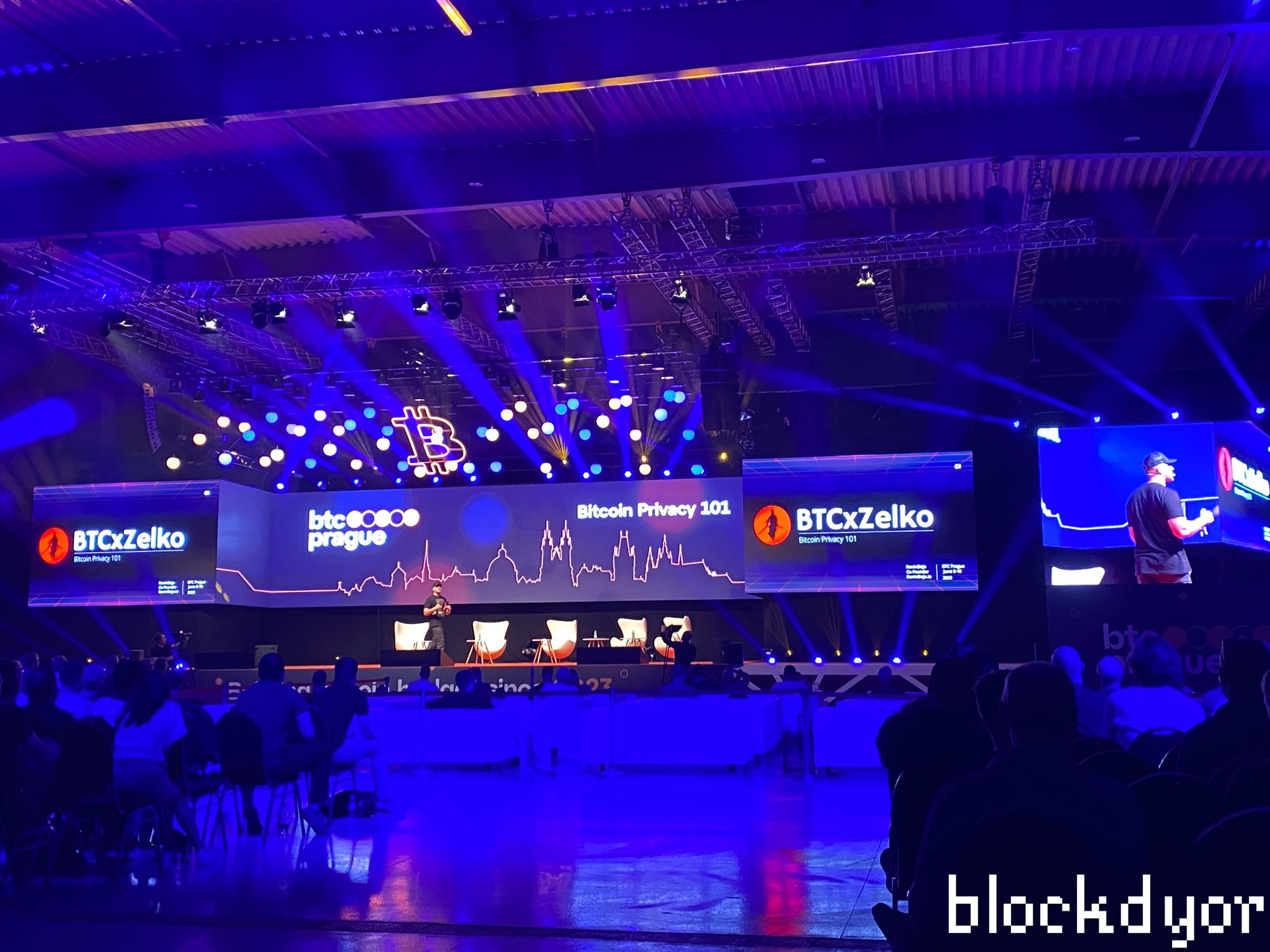 Zelko, the CEO of RoninDojo, a company specializing in Bitcoin privacy, delivered a presentation centered around this crucial aspect.
He emphasized the significance of running a node, highlighted the importance of using privacy phones, advocated for the use of non-KYC exchanges, and the value of utilizing mixers. Notably, these functionalities align with the offerings provided by his company.
Throughout his presentation, Zelko skillfully engaged the crowd, capturing and maintaining their attention on this often overlooked topic.
The encounters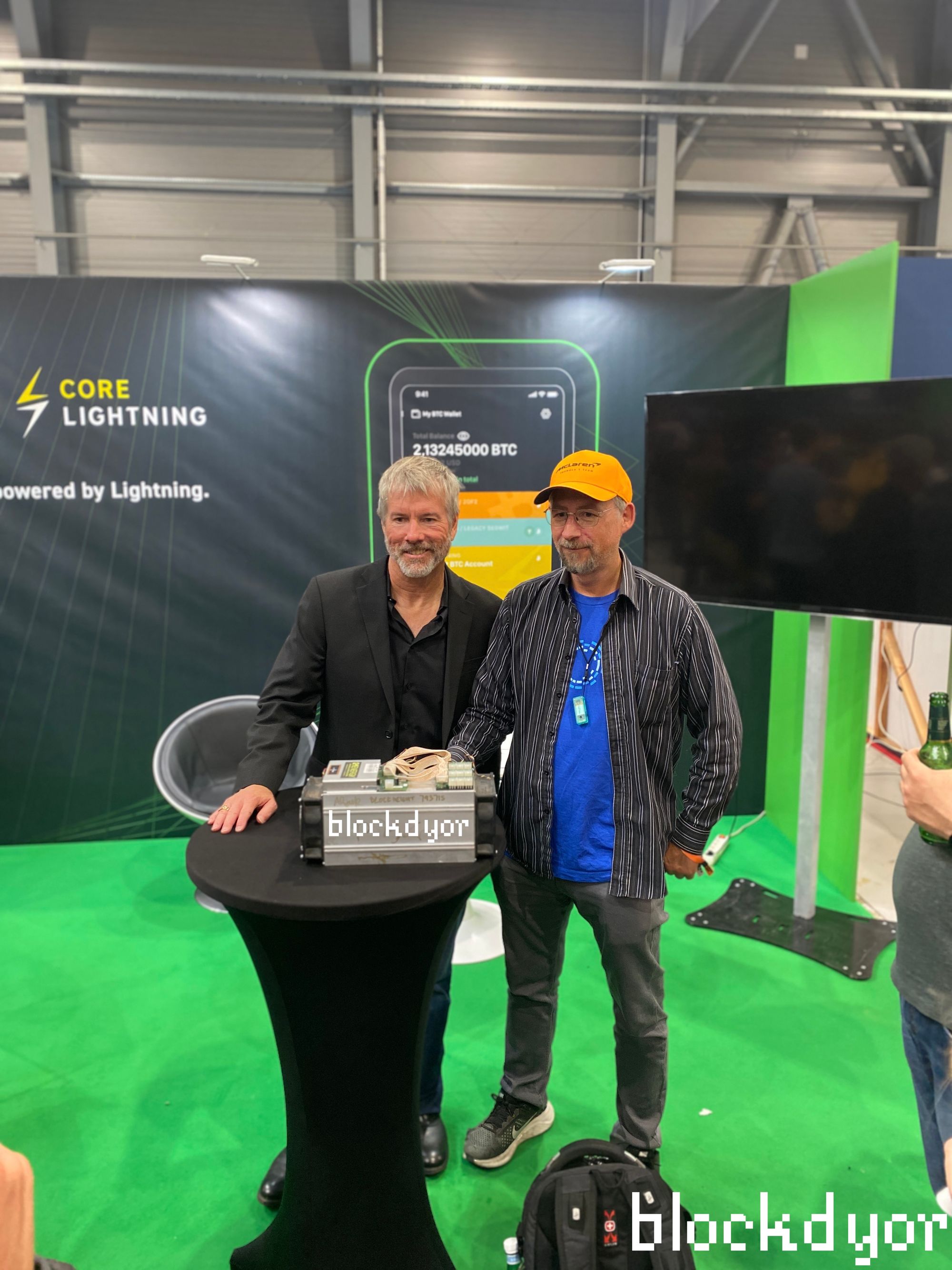 During my time at the BTC Prague conference, I had the privilege of crossing paths with prominent figures in the Bitcoin industry, including Michael Saylor and Adam Back. Saylor, the co-founder of Microstrategy, is renowned for his company's significant holdings of BTC. Meanwhile, Back, the CEO of Blockstream, is recognized for his contributions to the Bitcoin mining process through his invention of Hashcash.
It is worth noting that in the Bitcoin community, we often emphasize the motto "No Heroes in Bitcoin". This acknowledgment is not to convey a fanboy moment but rather to highlight the dynamic and unexpected nature of BTC Prague. This conference creates an environment where anything can happen, allowing for unique encounters and opportunities to capture moments like the photo I have shared.
BTC Prague 2024: It's official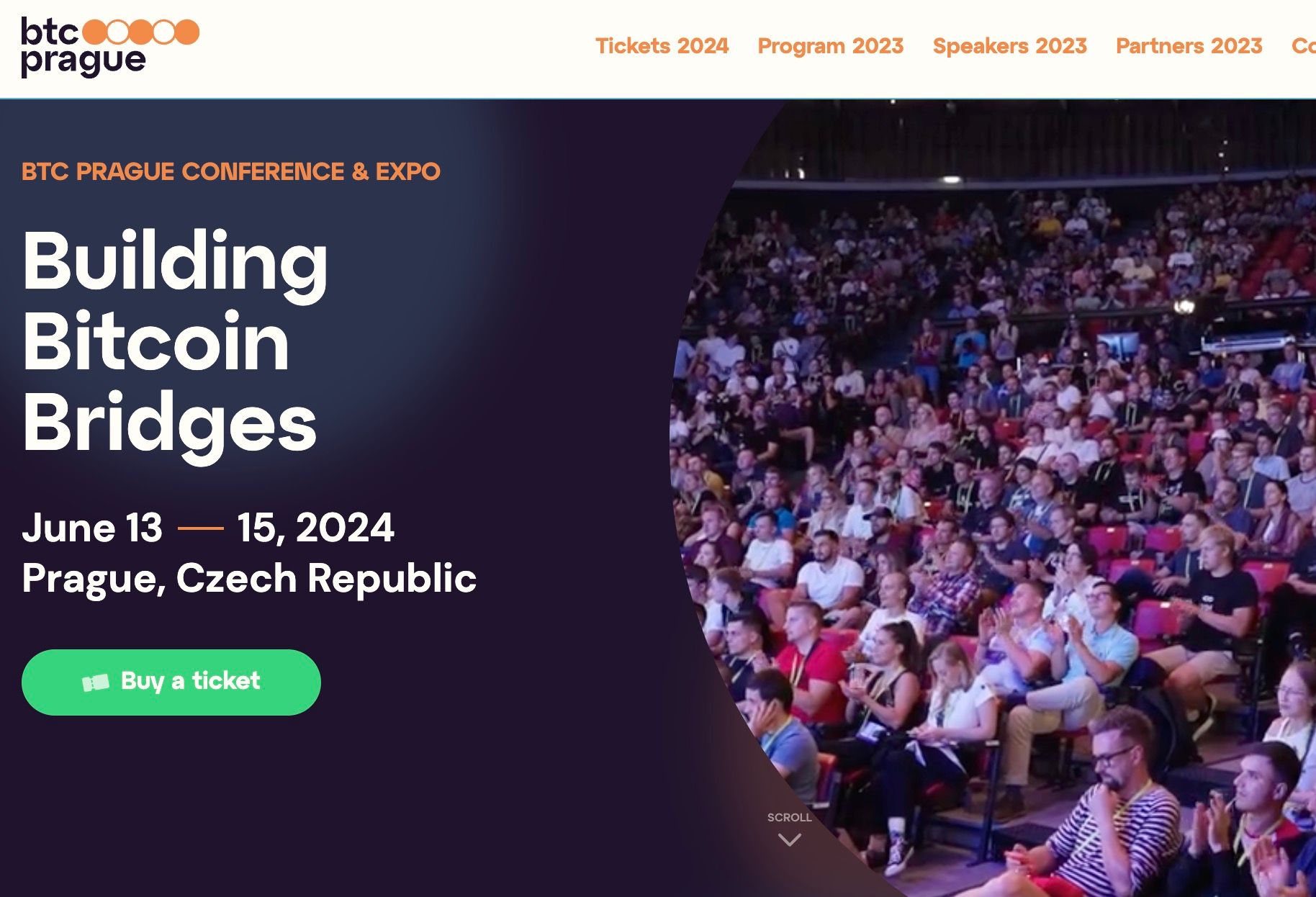 The organizers of BTC Prague concluded the event on a high note by making an exciting announcement. Martin, Matyáš, and Kateřina took the stage to officially confirm that BTC Prague 2024 is already in the works. Following the resounding success of the 2023 edition, the upcoming conference is scheduled to take place from June 13 to 15, 2024 at the PVA EXPOR PRAHA in Prague, Czech Republic.
The news of BTC Prague continuing for another year (and we hope many more) underscored the enduring popularity and significance of the conference within the Bitcoin community. Participants were delighted to know that they would have another opportunity to come together, exchange knowledge, and immerse themselves in the world of Bitcoin at the upcoming event.
With the specific dates locked in, BTC Prague 2024 promises to be a highly anticipated gathering for Bitcoin enthusiasts, industry experts, and thought leaders alike. As attendees eagerly mark their calendars, the stage is set for another memorable and impactful conference in the heart of Prague.
Bottom line
BTC Prague is the largest and most influential Bitcoin event in Europe, dedicated to promoting education, onboarding, and adoption of Bitcoin. With over 100 world-class speakers, 100 exhibiting companies, and 10,000 attendees, the conference offers a unique opportunity to network with like-minded individuals and industry experts.
BTC Prague also provides a chance to explore Prague's vibrant Bitcoin community, which has been shaping the BTC industry since its inception. In addition to the main conference, the event includes a startup pitch contest and a dev/hack/day filled with talks and workshops on cutting-edge technologies.
Whether you're an experienced Bitcoiner or a newbie, BTC Prague is an event not to be missed.
Frequently asked questions (FAQ)
What is BTC Prague?
BTC Prague is an international Bitcoin and blockchain conference that brings together experts, enthusiasts, and newcomers from all over the world. It provides a platform for discussing the latest trends, developments, and innovations in the Bitcoin and blockchain industry.
When and where is BTC Prague taking place?
BTC Prague is taking place at the PVA EXPOR PRAHA, Prague, Czech Republic on June 8-10, 2023. There is also a pre-conference event, Dev/Hack/Day, taking place on June 7, 2023 at the Hotel DUO in Prague, Czech Republic.
How much do tickets for BTC Prague cost?
Ticket prices for BTC Prague vary depending on the type of ticket and when you purchase it. The prices start from 9 euros come with a 5% discount when paid in Bitcoin.
In which language will the presentations be delivered at BTC Prague?
All presentations at BTC Prague will be delivered in English. However, the outdoor stage and expo stage will feature presentations in both Czech and English.