LocalMonero Review 2023: Buy XMR P2P Without KYC
LocalMonero is a reputable and privacy-focused platform that offers various payment methods, including cash in hand. With high user satisfaction and a wide range of options, let's analyze if it's really the correct choice for those looking to trade Monero.
LocalMonero is a Monero trading platform that operates on a peer-to-peer manner. It was founded in 2017, when a group of Monero enthusiasts in Hong Kong established the platform.
Essentially, LocalMonero allows users to purchase and sell Monero to one another.
Traders, or users, can generate listings indicating the price and payment methods they are willing to provide. By browsing the website's trade advertisements, users can explore a variety of payment methods and find Monero traders conducting transactions online. In fact, more than 60 distinct payment methods are available on the platform.
In this guide, we will provide a comprehensive review of the LocalMonero platform, including details on how to get started and buy your first XMR without any KYC. We will also give an evaluation of its advantages and disadvantages, an assessment of its safety, and an analysis of its ability to ensure user protection.
👉 To open a free LocalMonero account, click here.
| FEATURE | DESCRIPTION |
| --- | --- |
| 🌐 Website | localmonero.co |
| 🏙️ Location | Hong Kong, Hong Kong |
| 📅 Year Founded | 2017 |
| 💰 Primary Token | Monero (XMR) |
| 📈 Listed Crypto | 1 |
| 💱 Trading Pairs | XMR/USD or XMR/EUR, XMR/AUD, XMR/GBP, or any other local currency |
| 💵 Supported FIAT | USD or EUR, AUD, GBP, or any other local currency |
| 🌍 Supported Countries | World |
| 💰 Minimum Deposit | €5,00 |
| 💸 Deposit Fees | Free |
| 💰 Daily Buying Limit | N/A |
| 💱 Trading Fees | From 0,79% (minimum fee of €0,49 applies) |
| 💸 Withdrawal Fees | N/A |
| 📱 Mobile App | iOS, Android |
| 💬 Customer Support | Ticket, Telegram, Email, Matrix |
How LocalMonero works
The process of acquiring XMR on LocalMonero is similar on how LocalBitcoins (RIP) worked for BTC. LocalMonero is a peer-to-peer (P2P) platform that allows users to buy and sell Monero directly with each other without the need for a centralized exchange. Here is a more detailed explanation of how LocalMonero works:
The buyer and seller agree on the terms of the trade: The buyer searches for a seller on the LocalMonero platform, views their advertisement, and agrees to buy Monero at a specified price. The seller, in turn, agrees to sell Monero at that price and to accept payment in a particular currency and payment method.
The trade is initiated: Once both parties agree to the terms, the buyer clicks the "buy" button to initiate the trade. LocalMonero then creates an escrow account to hold the Monero until the payment is confirmed.
Payment is made: The buyer sends payment to the seller according to the agreed-upon payment method. It is important to note that LocalMonero does not handle or hold any fiat currency, so all payments are made directly between the buyer and the seller.
The payment is confirmed: After the payment is sent, the buyer must confirm payment by clicking the "I have paid" button on the LocalMonero platform. This step is crucial because it signals to the seller that the payment has been made and allows LocalMonero to release the Monero from the escrow account.
The Monero is released: After the payment is confirmed, the Monero is automatically released from the escrow account to the buyer's wallet. If there is a dispute or issue with the trade, LocalMonero staff will review the case and act as a mediator to resolve the issue.
Basically, LocalMonero provides a secure and almost anonymous P2P platform for buyers and sellers to trade Monero without the need for a centralized exchange. The platform ensures that both parties agree to the terms of the trade, creates an escrow account to hold the Monero, and releases the coins to the buyer once payment is confirmed.
How to Buy XMR (Monero) on LocalMonero - Step By Step Guide
Here's a step-by-step guide on how to make a purchase on LocalMonero: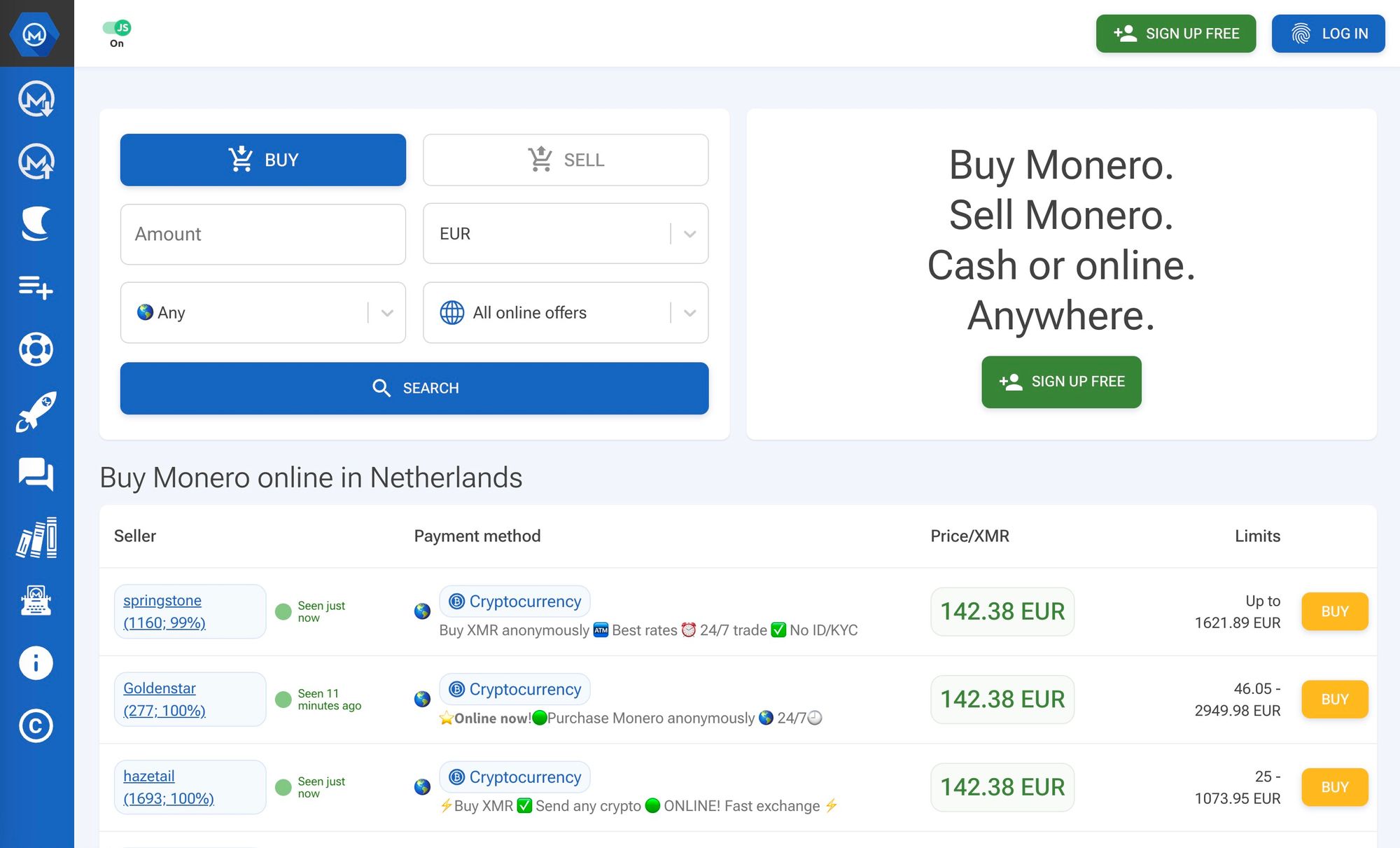 Visit the home page on LocalMonero by clicking the link down here.
👉 Click here to open a free account on LocalMonero.
Click on the SIGN UP FREE button to open an account with LocalMonero. Confirm your email.
Navigate to the main page, where you'll find a list of top offers for your default region. Refine your search results by selecting the desired amount and changing the currency, country, or payment method. If you're unsure which payment method to use, select "All online offers" to see a comprehensive list.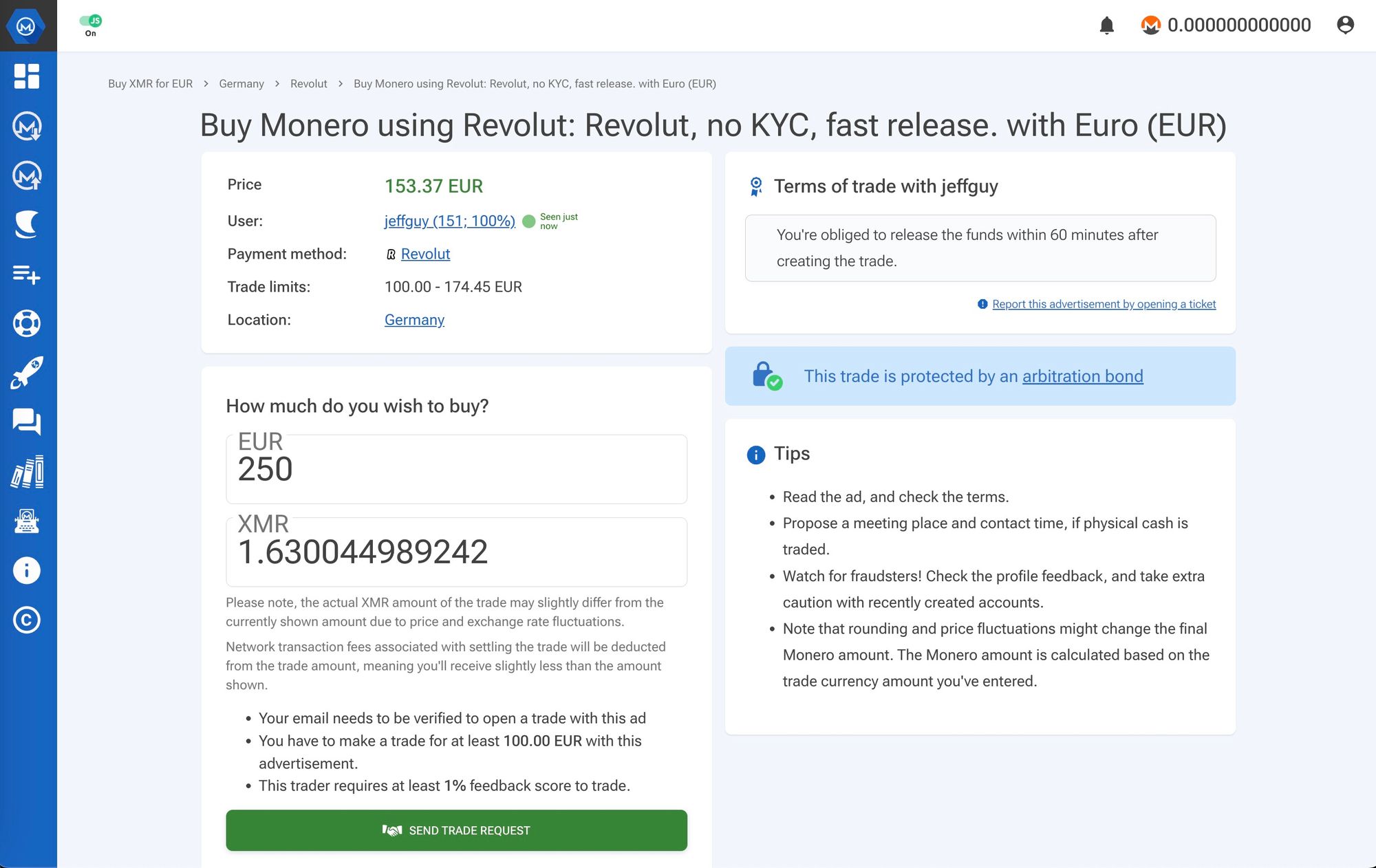 Select a listing from a trader with a high amount of trades and a good reputation score, indicated respectively by the numbers in the brackets next to their username. The colored circles next to their name indicate how recently they've been active on the platform. Choose a trader with a green or yellow circle for the most reliable experience. Click the "Buy" button to view more information about the advertisement.
Review the advertisement details, including the terms of the trade, before submitting a trade request. If you don't agree with the terms, go back to the previous page and select another advertisement. To start the trade, enter the amount of Monero you want to purchase and click "Send trade request." You'll be prompted to review the trade terms again before accepting them.
Enter the address of your settlement wallet, where your purchased coins will be sent. If you don't have a personal Monero wallet, you can use the official Monero GUI or CLI wallet, or Feather wallet. Make sure you copy and paste the correct address to avoid losing your coins. Third-party wallets are not allowed for trade settlement. Once you've entered your address, click "Start trading" to begin the trade.
Use the trade chat to communicate with the seller and clarify any questions you have about making the payment. Conduct the payment according to the seller's instructions and immediately press "I have paid" to notify the seller that the payment is complete and prevent them from canceling the trade.
Once the seller confirms receiving your payment, they'll initiate the trade settlement. The trade status will change to "Processing." You don't need to do anything at this point - the coins will be transferred to your settlement wallet address automatically. The process usually takes around 10-60 minutes, and network transaction fees associated with trade settlement will be deducted from the trade amount. This means you'll receive slightly less than what's displayed on the trade page.
Once the trade settlement is complete, you'll receive your coins, and you can see the transaction details by expanding the "Transaction details" section on the trade page. Don't forget to leave feedback about your experience with the seller.
LocalMonero Reviews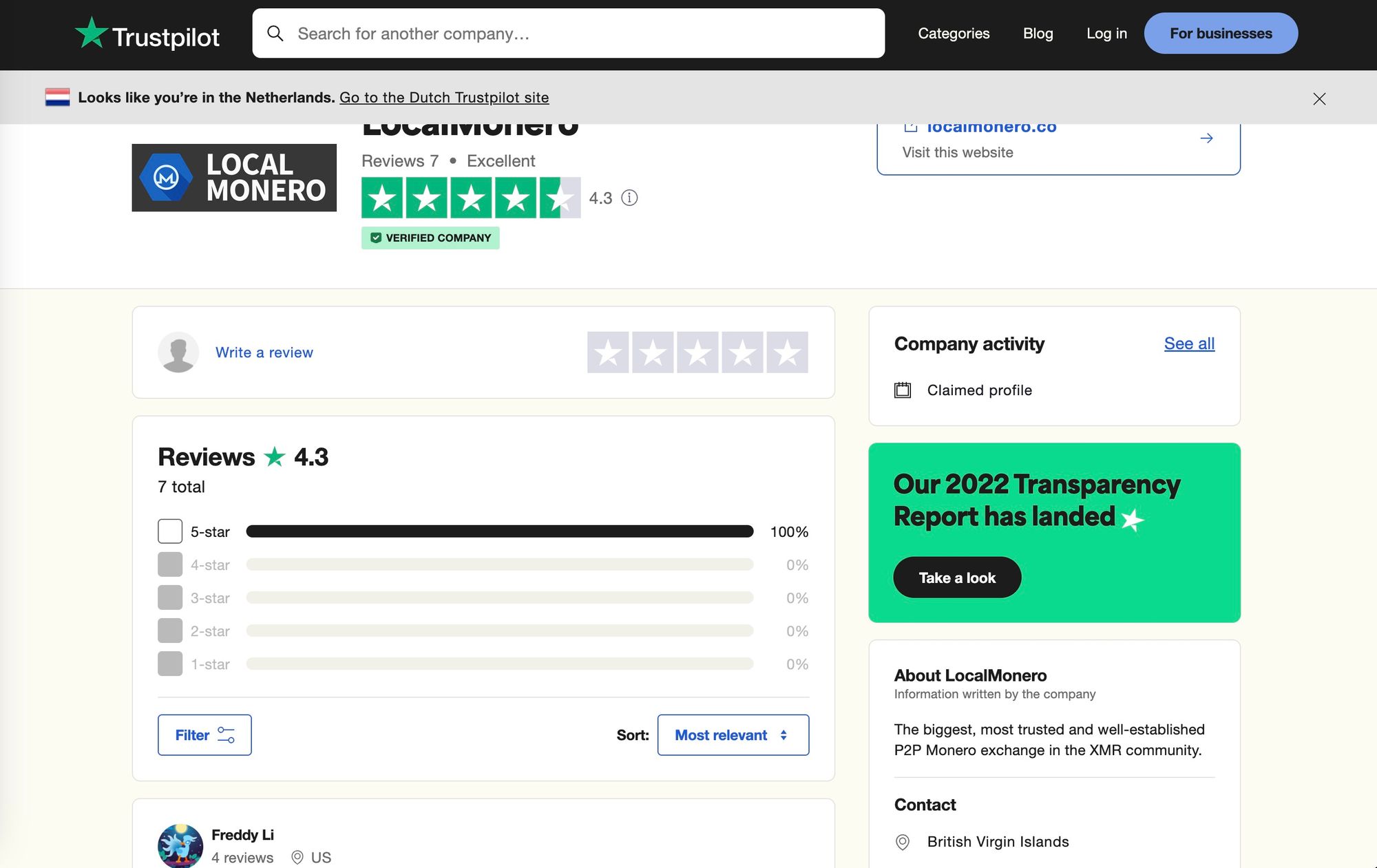 LocalMonero has established a spotless reputation on the internet as a peer-to-peer exchange platform that has been actively facilitating transactions for many years. In the wake of the closure of several P2P Bitcoin exchanges such as Paxful and Localbitcoins, LocalMonero has continued to thrive and grow in popularity. Also other P2P exchanges are flourishing, such as Robosats and Peach, but LocalMonero is the only one focused just on XMR.
With a stellar rating on Trustpilot, the platform has garnered an overall score of 4.3 out of five stars, based on over seven reviews. Users have expressed satisfaction with the platform's non-KYC features and the diverse range of FIAT/crypto payment methods available, including cash-in-hand transactions. It's important to note, however, that the pricing of some payment methods may vary, and typically, purchasing XMR using crypto is more cost-effective than using fiat.
Is LocalMonero Safe?
Local Monero Co. is a trade name of Blue Sunday Limited, a corporate entity incorporated in the British Virgin Islands. The company's physical office is located at OFFICE 302, DOMINION CTR 43-59, WANCHAI HONG KONG HONG KONG. This means that behind the website, there is a real company, with a real office.
LocalMonero takes several measures to ensure the safety and security of its users. Firstly, all transactions are protected by escrow services, which means that the funds are held by LocalMonero until the trade is completed successfully. Additionally, LocalMonero uses a reputation system to help users identify trustworthy traders, and it provides a dispute resolution service in case any issues arise during the trade.
LocalMonero also takes several security measures to protect its platform, including two-factor authentication for user accounts and regular security audits to identify and address any vulnerabilities. Moreover, it does not store any user funds on its platform, and it encourages users to withdraw their funds to a personal wallet as soon as the trade is completed.
It is worth noting that LocalMonero's founders and team members are mainly anonymous. While some may consider this a downside, it is important to understand that LocalMonero's users highly value privacy and anonymity. The platform's emphasis on security and anonymity extends to its team, who prioritize maintaining user privacy at all costs. As a result, the team behind LocalMonero has chosen to remain largely anonymous to protect both their own and their users' privacy. Despite this, LocalMonero has gained a strong reputation as a safe and reliable platform for buying and selling Monero.
While no platform can guarantee complete safety, LocalMonero appears to be a reputable and reliable platform for buying and selling XMR.
LocalMoneroSafe Pros & Cons
| Pros | Cons |
| --- | --- |
| ✅ Allows for anonymous transactions | ❌ The platform is not regulated or licensed |
| ✅ End-to-end encrypted messaging system | ❌ Potential risk of scams or fraud |
| ✅ Wide selection of traders with varying rates | ❌ High fees compared to some other exchanges |
| ✅ Private and secure way to buy and sell Monero | ❌ Lack of customer support options |
| ✅ User-friendly interface | ❌ The founders and team behind LocalMonero are mainly anonymous |
Bottom line
In conclusion, LocalMonero is a popular and secure peer-to-peer platform for buying and selling Monero, with a wide range of payment methods and local currencies. While the anonymous nature of the platform and its founders may be a downside for some, it is also a significant advantage for those who value privacy and security.
While there are some limitations to the platform, such as the higher fees for some payment methods, overall LocalMonero provides a convenient and accessible way to buy and sell XMR. If you're looking to invest in this promising crypto, LocalMonero is definitely worth considering.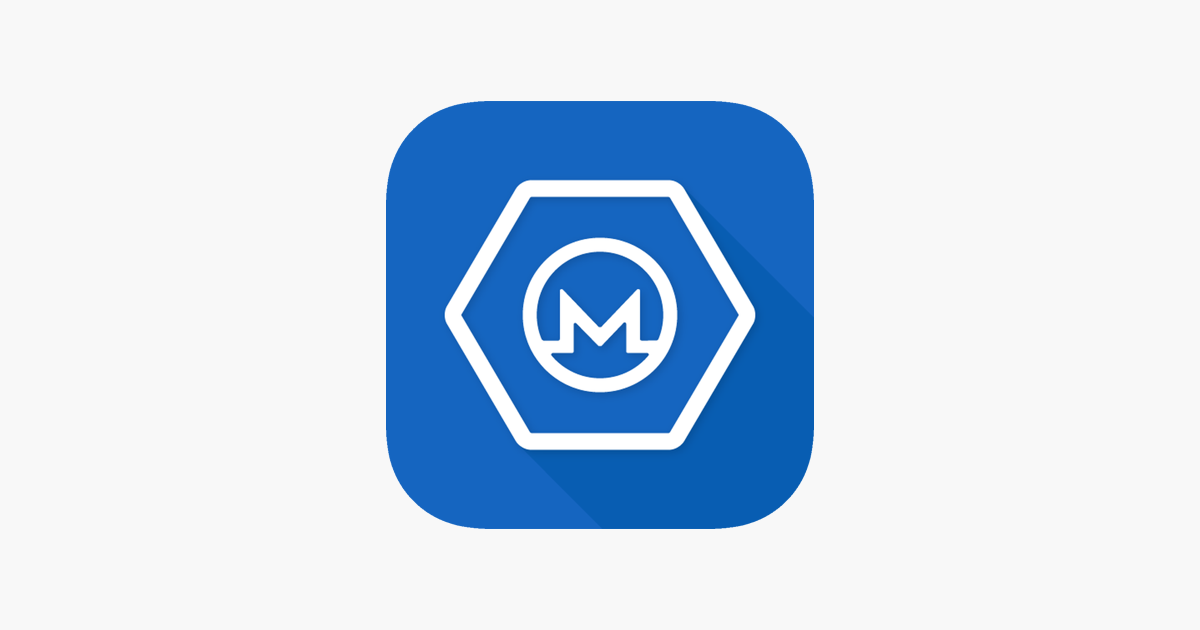 LocalMonero Evaluation
Reputation: LocalMonero has established itself as a trustworthy peer-to-peer exchange platform since its inception. Over the years, it has gained a positive reputation among users, thanks to its commitment to maintaining high levels of privacy and security. With a score of 4.3/5 on Trustpilot, LocalMonero's reputation is indeed impressive.
Technology: LocalMonero utilizes advanced technology to ensure that its platform is user-friendly and efficient. One of the standout features is the integration of multisig escrow, which adds an extra layer of security for transactions. Additionally, LocalMonero supports multiple payment methods, including cash-in-hand trades, making it a versatile platform. With a rating of 4/5, LocalMonero's technology is top-notch.
Customer Service: LocalMonero's customer service is not readily available, which can be a drawback for some users. The documentation does provide some information on dispute resolution, but it's not comprehensive. Therefore, LocalMonero's customer service rating is 2/5.
Fees: LocalMonero's fees are competitive, and the platform charges around 1% for every maker transaction. However, the price may vary depending on the payment method chosen. Overall, the fees rating for LocalMonero is 3/5.
Ease of Use: While LocalMonero's platform may not be the most intuitive for new users, it provides an extensive guide to help users navigate through the site. Additionally, the platform's support for multiple payment methods makes it easy to use. With a rating of 3/5, LocalMonero's ease of use is satisfactory.
Frequently asked questions (FAQ)
Is LocalMonero safe to use for buying and selling Monero?
LocalMonero has a good reputation on the web, with no major security breaches reported. However, it's always recommended to take precautions and follow best practices for safe trading.
Does LocalMonero require KYC verification?
No, LocalMonero doesn't require any KYC verification for trading. This makes it an attractive option for users who value their privacy.
What payment methods are available on LocalMonero?
LocalMonero offers a variety of payment methods for buying or selling Monero, including cash in hand, bank transfer, and various cryptocurrencies. However, it's worth noting that not all payment methods have the same price, and typically, buying with cryptocurrency is cheaper than buying with fiat currency.