IVPN Review: A VPN You Can Pay With Bitcoin
In this guide, you will get to know the features of this VPN service. You will also understand why it's highly regarded among Bitcoin and crypto enthusiasts.
What Is IVPN?
IVPN is a VPN (Virtual Private Network) service that prioritizes ethics, privacy, and online security. It aims to protect users' online activities from being tracked by organizations and prevent ISPs from sharing or selling their data.
It is likely the most preferred VPN among Bitcoin and crypto enthusiasts in general. One of the main reasons for its popularity is that it doesn't mandate an email or any personal data during the sign-up process. Additionally, it is an open-source platform that prioritizes user privacy by refraining from storing logs.
Another appealing feature is its acceptance of Bitcoin, Bitcoin Lightning (via their own BTCPay server) and various other cryptocurrencies as payment methods.
In contrast to many other VPN providers, they offer plans that are shorter than one month, including options as brief as one week.
How IVPN Works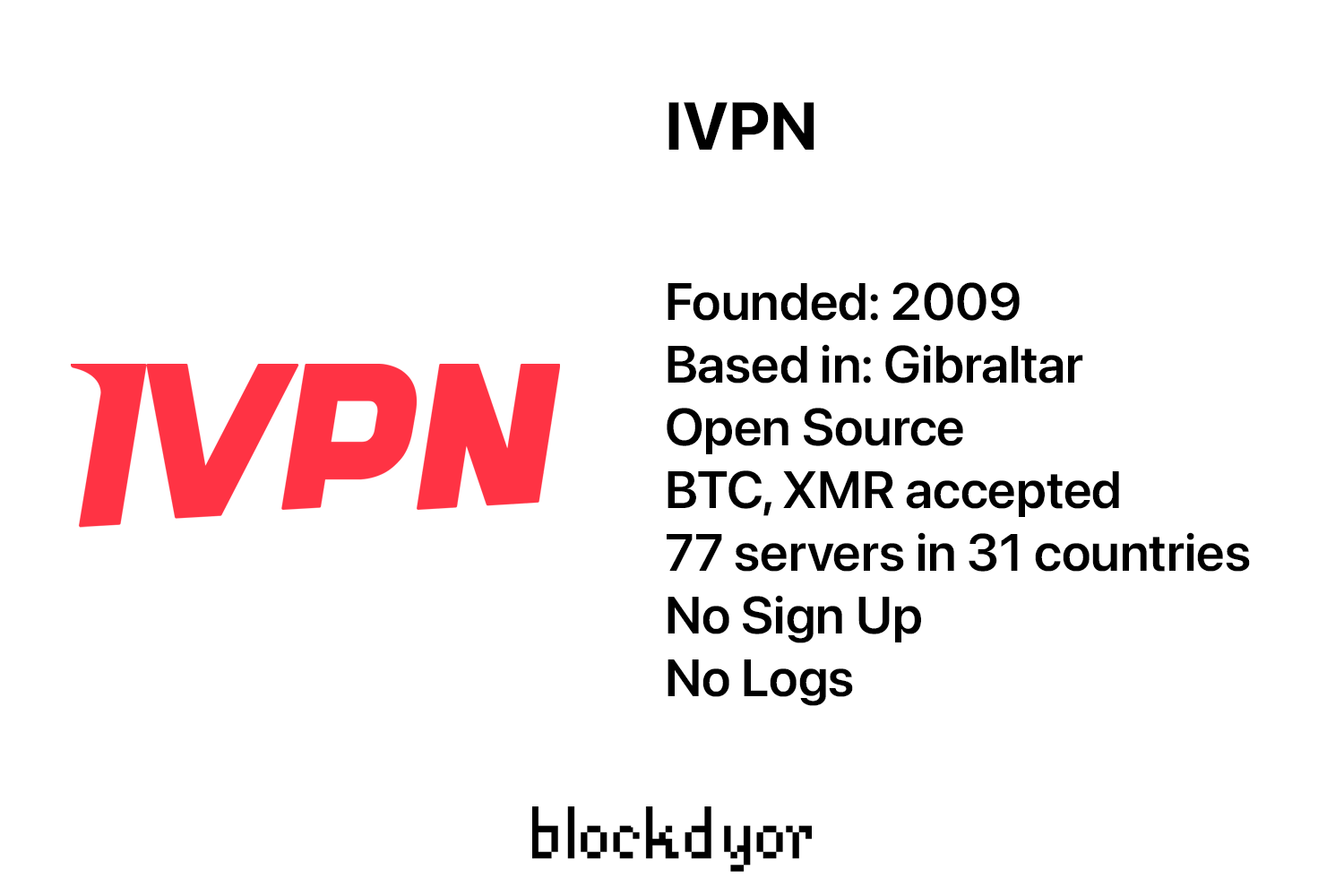 IVPN is a service that places a strong emphasis on privacy, open-source principles, and security.
First of all they do not log any user activity, ensuring a higher level of privacy, and they don't collect or store personal data, even going as far as accepting cash, Bitcoin, and Monero for payment to enhance anonymity.
The IVPN apps and website are open-source, providing transparency and security to users. All servers managing IVPN services, including email and live chat, are self-hosted, eliminating reliance on third-party data storage.
They undergo regular independent security audits, demonstrating their commitment to improving security practices and maintaining transparency.
IVPN also avoids fake reviews and affiliate programs, prioritizing unbiased evaluations. They make realistic promises and provide extensive privacy guides to educate customers about achievable VPN benefits.
Additionally, IVPN actively supports organizations like EFF, Open Rights Group, and the Tor Project in their advocacy for privacy rights. Overall, IVPN stands out for its dedication to privacy, open-source practices, security audits, and transparency.
IVPN Features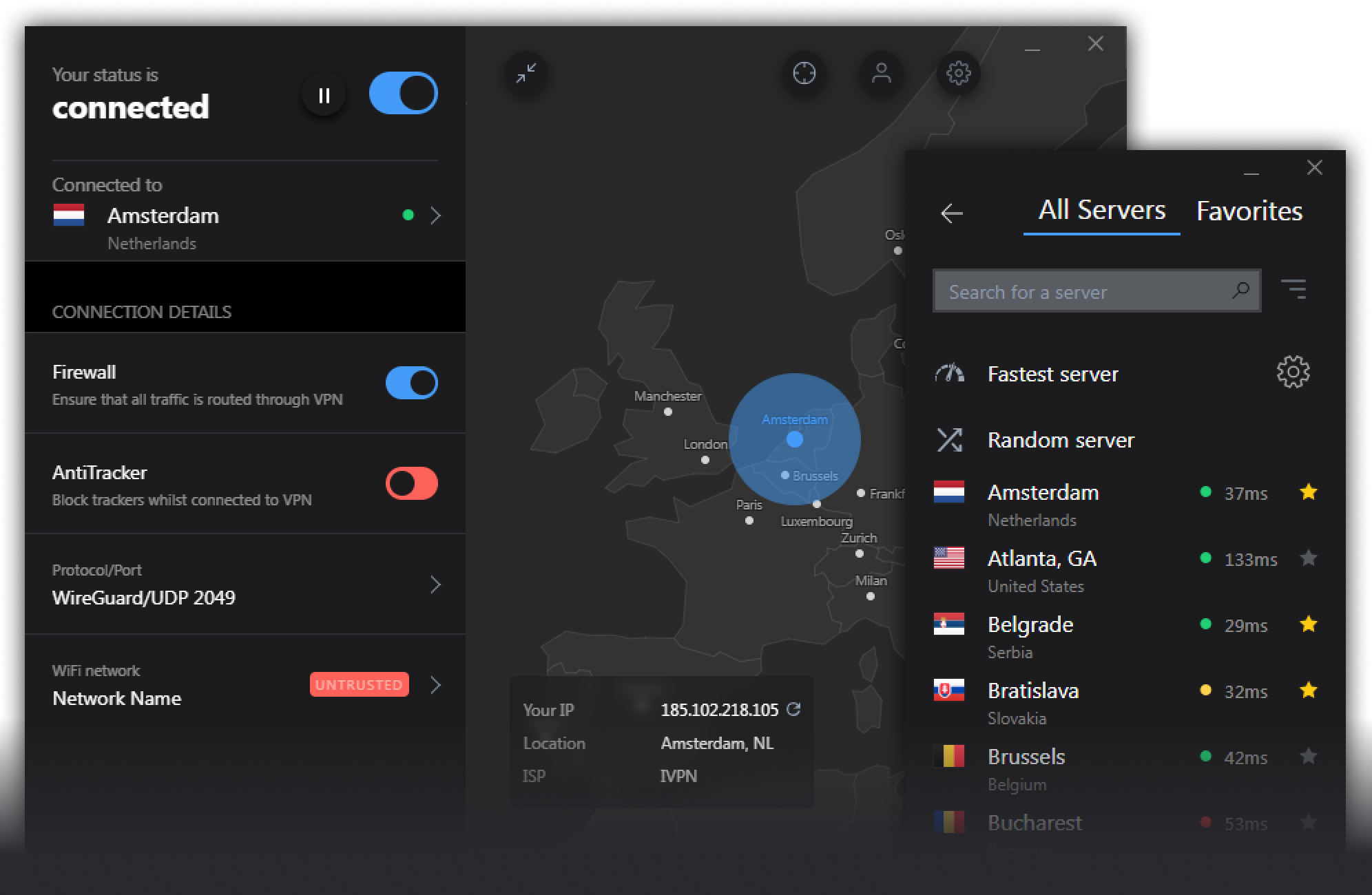 In terms of features, IVPN offers the following:
AntiTracker: IVPN includes an AntiTracker feature that blocks ads, adware, malicious websites, and data-harvesting trackers.
Multiple protocols: Users have a choice of WireGuard, OpenVPN, or IPSec protocols, which can be utilized with IVPN apps or compatible VPN clients.
WireGuard privacy controls: Users can define a custom schedule for automatic key and IP address rotation, enhancing privacy.
Killswitch/Firewall option: On Windows, MacOS, Linux, Android, and iOS (using the built-in On-demand feature), IVPN offers a killswitch/firewall option, providing protection against DNS, IPv6, disconnection, and WebRTC leaks.
Private non-logging DNS servers: IVPN provides private DNS servers accessible through their VPN service, further protecting user privacy.
Multi-hop VPN routes: Users can connect through multiple servers in separate jurisdictions, offering enhanced privacy.
Trusted Wi-Fi networks: Users can define trusted Wi-Fi networks and create rules for automatic connection/disconnection.
Pause VPN: A feature that allows temporarily disabling the VPN and automatically restoring the connection (except on iOS).
Obfsproxy: This feature helps circumvent censorship and is available on Windows, macOS, and Linux clients.
IVPN emphasizes that VPNs alone cannot provide anonymity or solve all privacy-related issues.
However, a trustworthy VPN like IVPN can effectively encrypt data, protect against monitoring by ISPs or mobile network providers, encrypt DNS requests, enhance security on public networks, mask IP addresses, and bypass censorship or geographical restrictions.
Using a VPN should be part of an overall privacy protection strategy, based on trust in the VPN provider over the ISP.
IVPN Pricing
IVPN offers two main plans with various durations and features to suit individual needs.
All plans come with a range of benefits, including anonymous registration, open-source applications, private DNS servers, and multiple payment options for enhanced anonymity. You can switch between IVPN Standard and Pro any time in the future.
| Plan | 1 Week | 1 Month | 1 Year | 2 Years | 3 Years |
| --- | --- | --- | --- | --- | --- |
| IVPN Standard | $2 | $6 | $72 | $144 | $216 |
| IVPN Pro | $4 | $10 | $120 | $240 | $360 |
How To Sign Up for IVPN and Pay In Bitcoin
In this section of this IVPN Review, we'll explore the process of signing up without using an email and paying for the subscription using Bitcoin. By doing so, you can create an account with complete anonymity.
To get started, visit the official website ivpn(dot)net.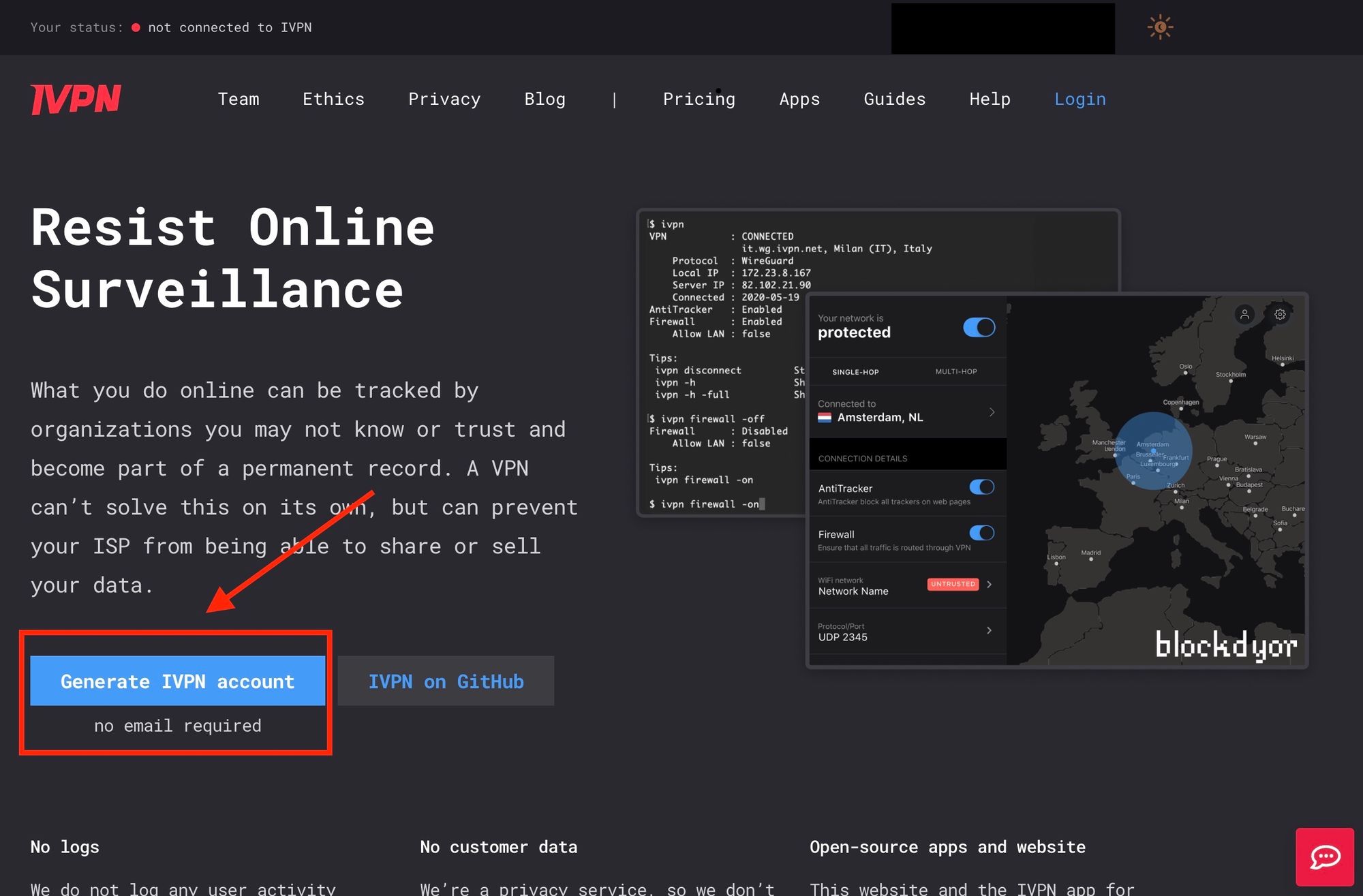 To create your IVPN account, simply click on "Generate IVPN account" to receive a random secret key. There is no need for an email or password, as this secret key will serve as your access point to IVPN.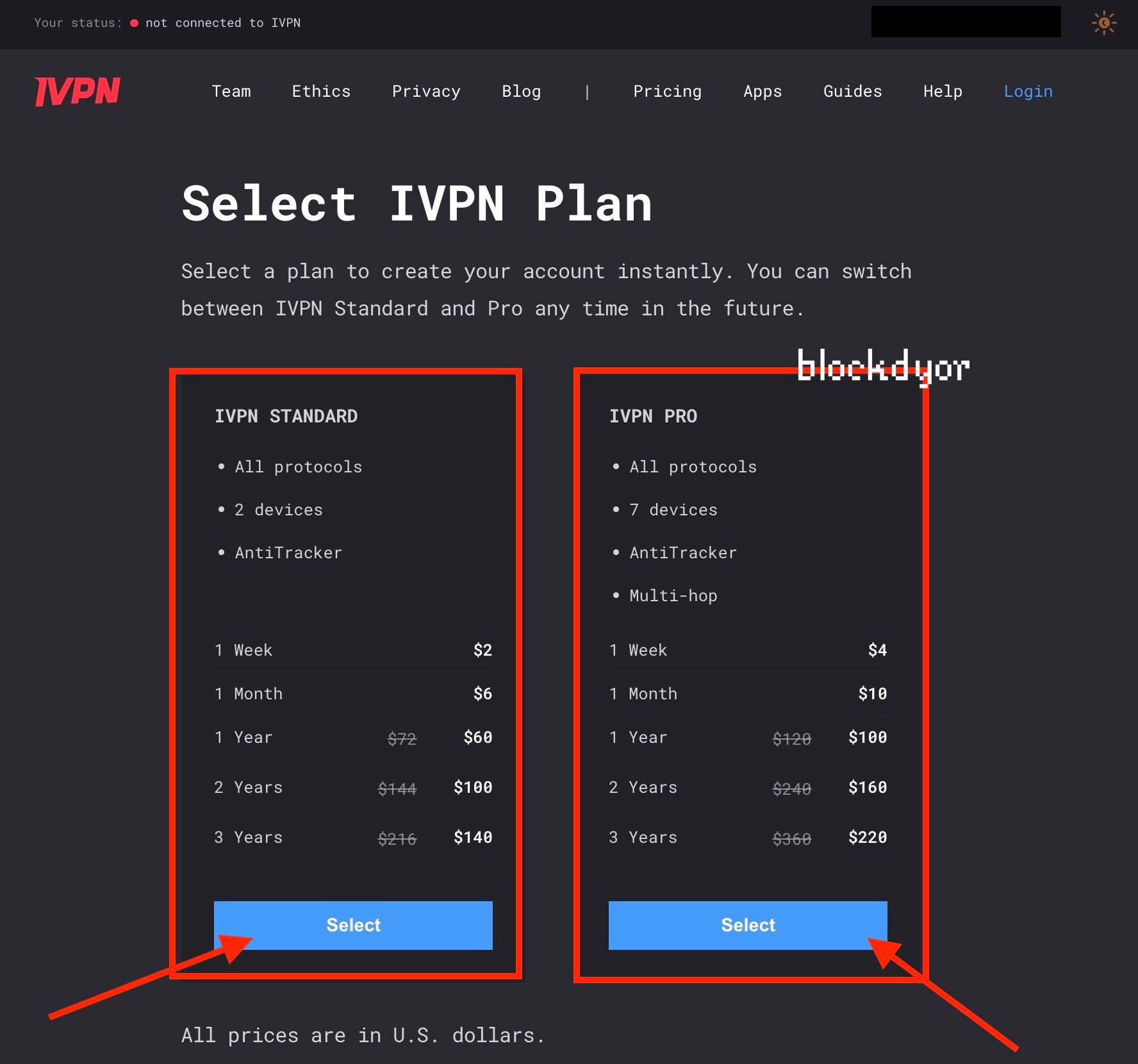 Select the plan that best suits your needs. Click on "Select" and on the next screen, you can choose the desired duration for your selected plan.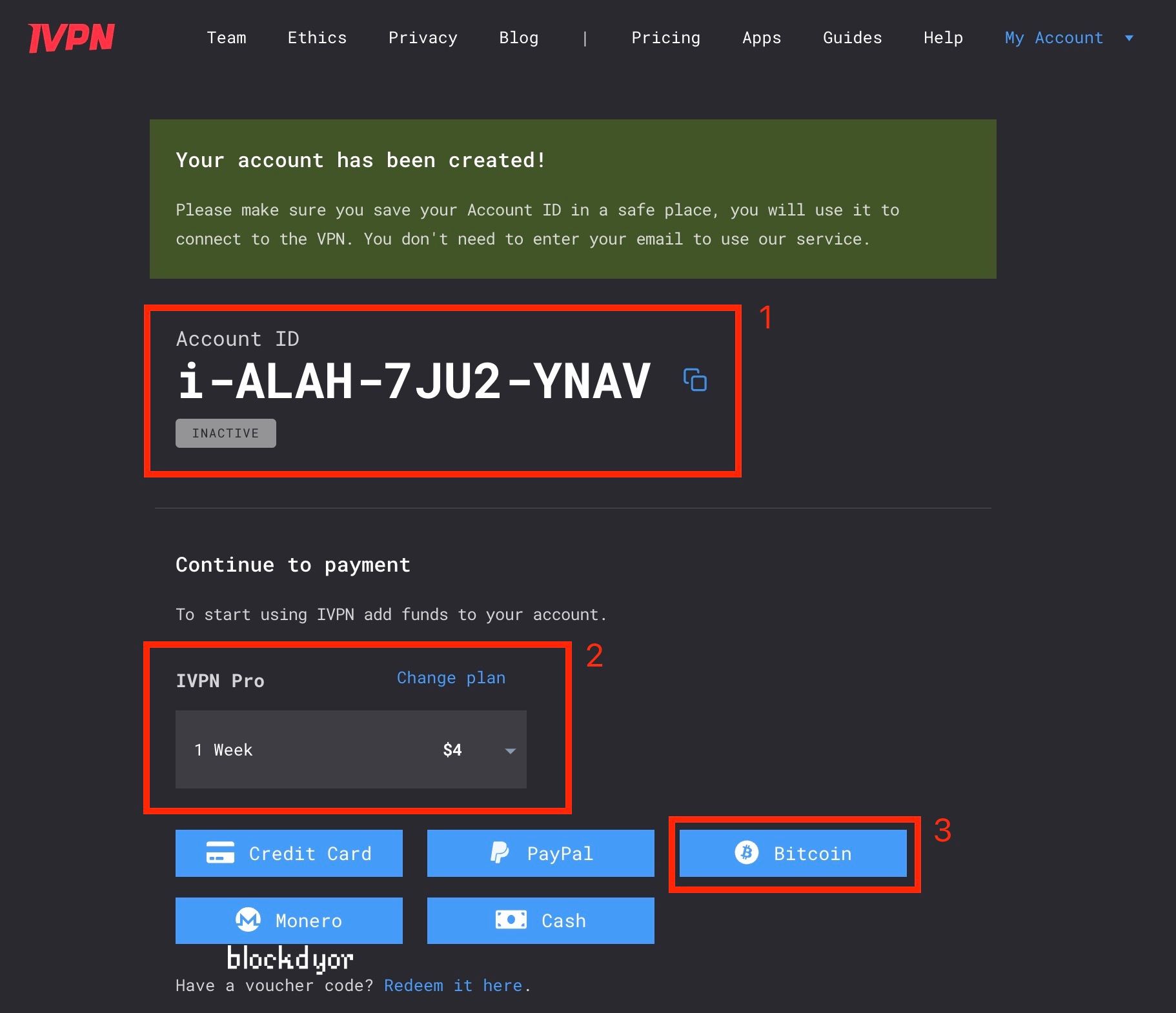 In this section, you will find your unique account ID (1), which will serve as your login credentials for IVPN. Save it in a password manager and treat it with utmost confidentiality since it functions as a combined alphanumeric username and password.
Next, you can customize your plan by selecting the desired duration (2), ranging from as short as a week to several years. Lastly, for the purpose of this guide, we will choose Bitcoin as the payment method (3).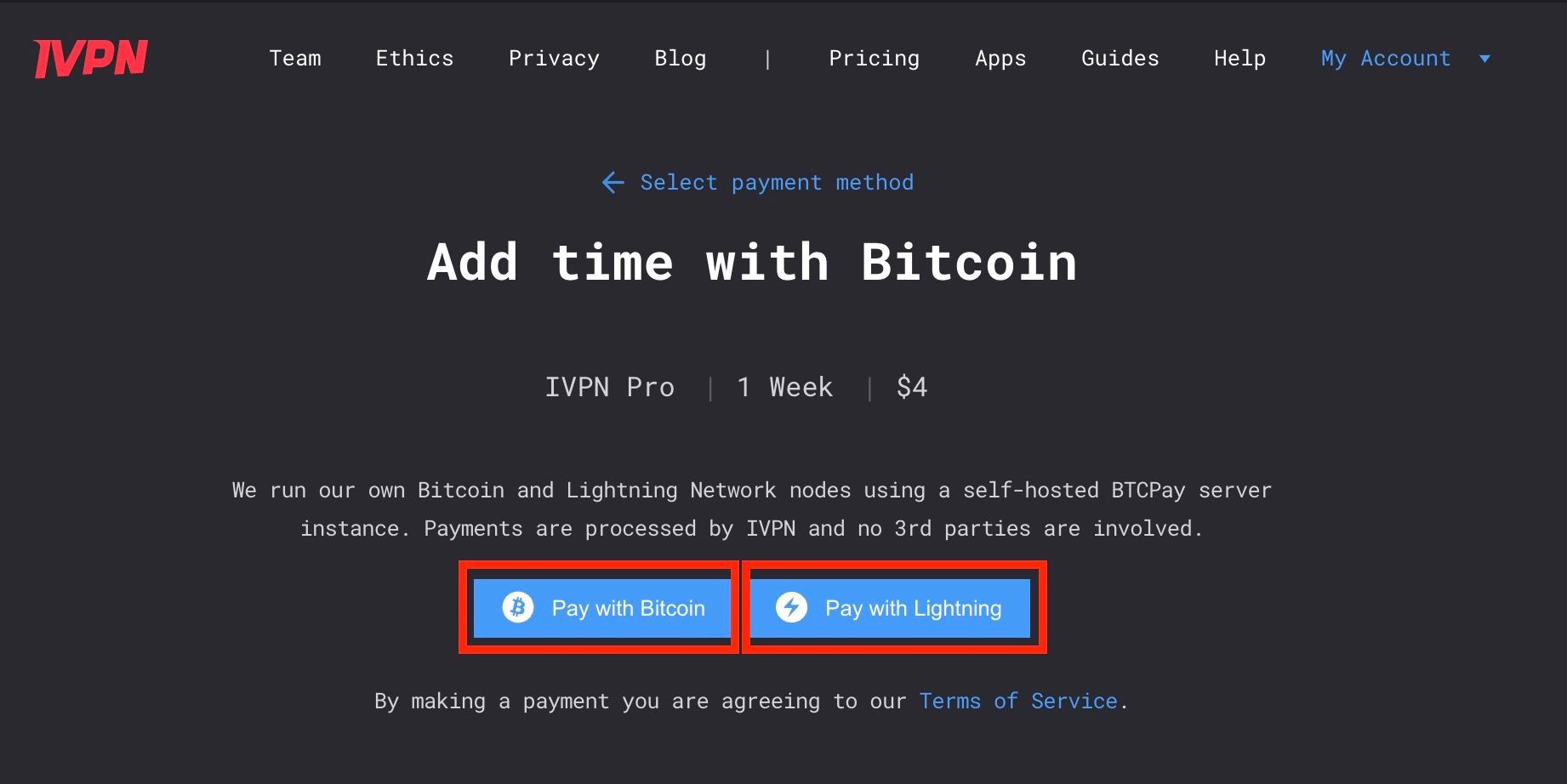 IVPN offers a comprehensive Bitcoin payment option by hosting its own BTCPay Server. You have the flexibility to choose between paying through the on-chain Bitcoin network or utilizing the lightning network for your transactions.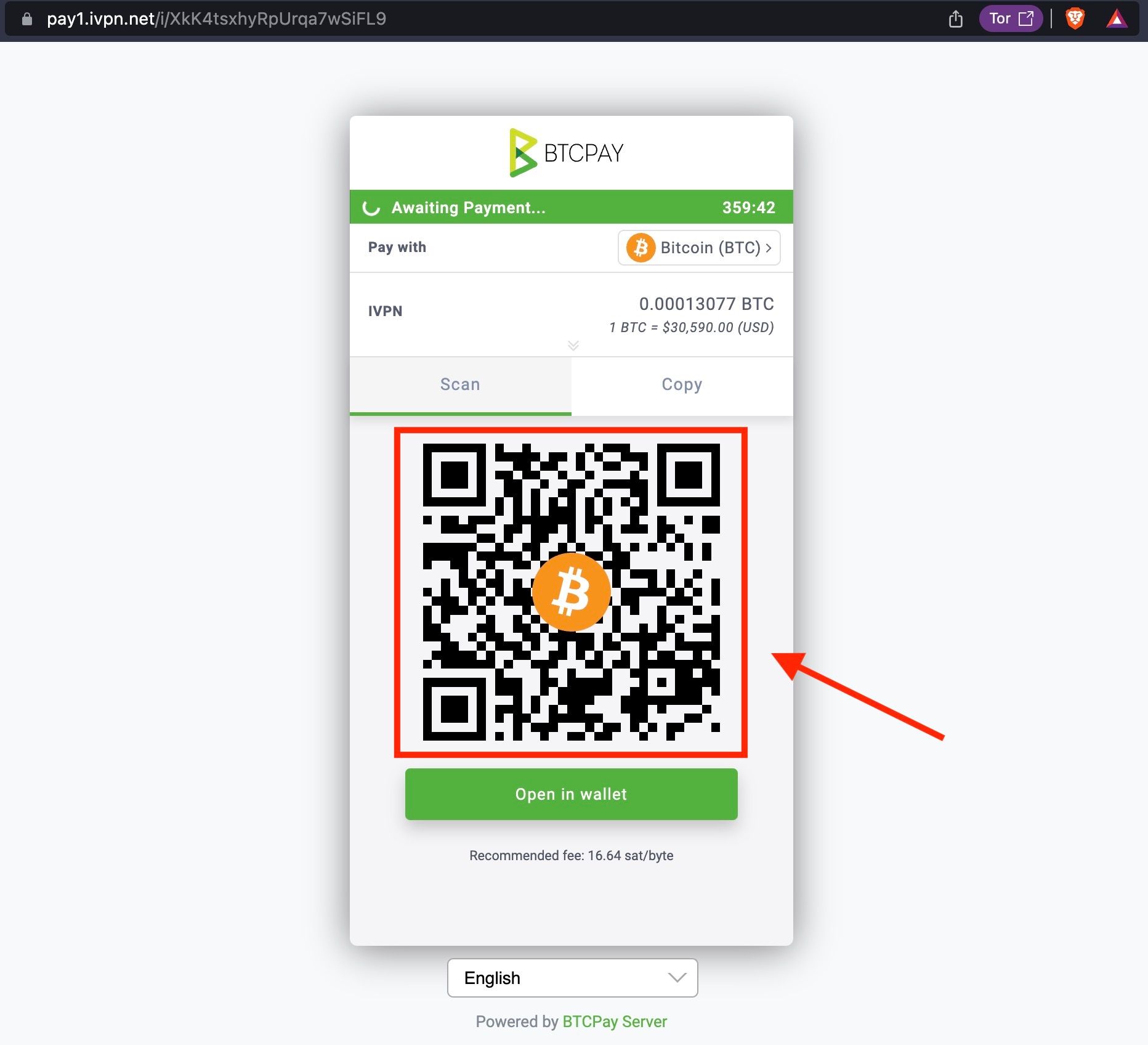 Once you reach the checkout page, you can either scan or copy the address where you'll send your funds. If you choose the on-chain method, please allow approximately 10 minutes for the payment to be confirmed.
On the other hand, if you opt for the Lightning network, the payment will be instant. After the successful payment, your IVPN account ID will become active, and you can log in using your account ID.
IVPN Opinions: Is It Safe?
When evaluating an IVPN review, users often seek insights not only from our perspective but also from others. Checking Trustpilot reviews for this service is a valuable idea.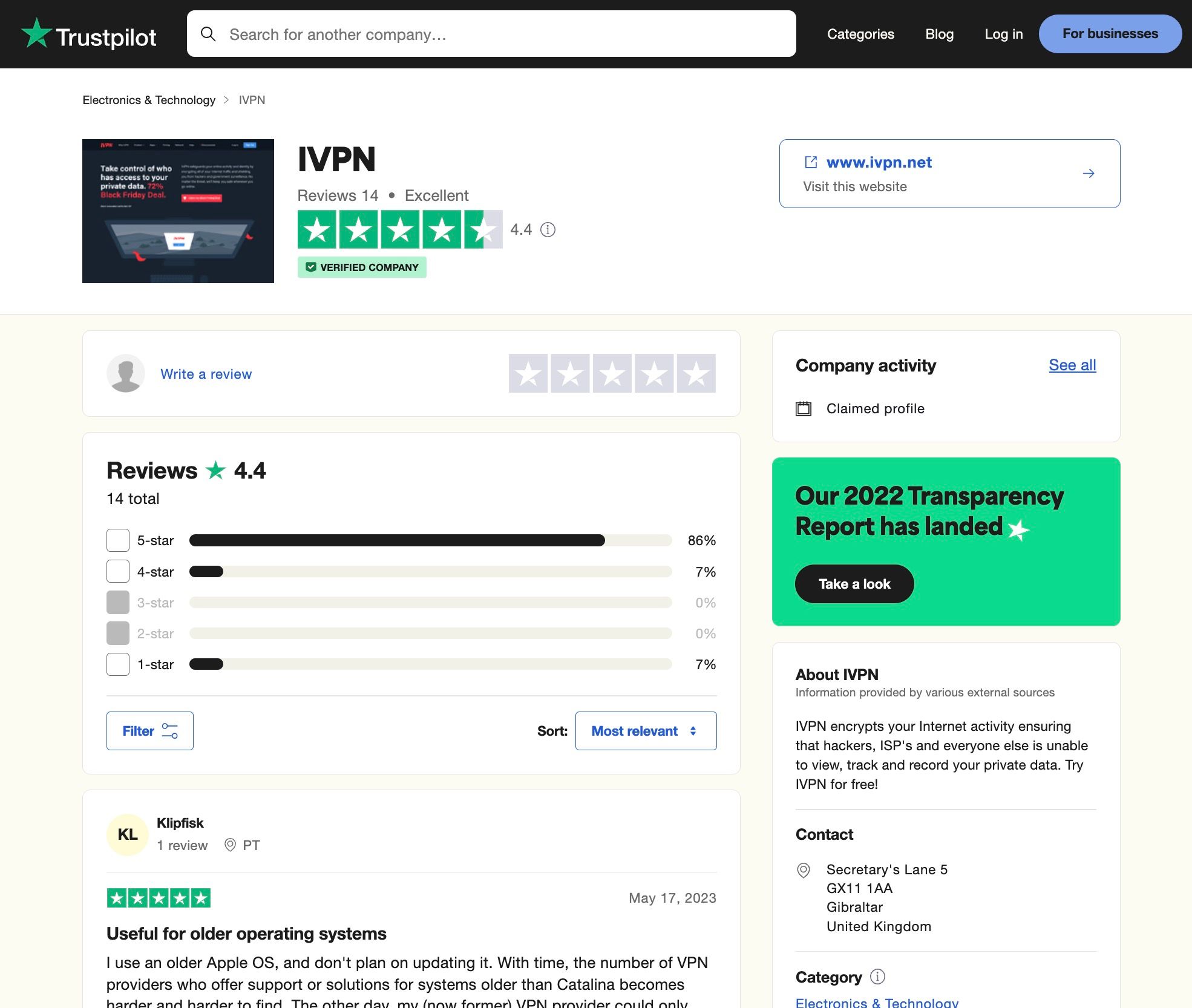 IVPN has received a notably high score on Trustpilot. Despite the relatively modest number of reviews (over 14), it's essential to highlight that 86% of them awarded 5 stars. Users are generally satisfied with the service, particularly noting its compatibility with older desktop models, a feature that sets it apart from its competitors.
IVPN Pros and Cons
| Pros | Cons |
| --- | --- |
| ✅ No Sign Up | ❌ Price Might Be Higher Than Competition |
| ✅ No Logging | |
| ✅ BTC Onchain and Lightning Supported | |
| ✅ BTCPay Server Supported | |
| ✅ Several Servers All Over The Globe | |
Bottom Line
In conclusion, our review of IVPN reveals an easy-to-use, fast, and highly secure VPN service that stands out as a top choice for Bitcoin enthusiasts.
With its support for both on-chain and Lightning payments through their own hosted BTC Pay Server, it caters to users seeking convenient and anonymous payment options. Additionally, IVPN's acceptance of altcoins like Monero further highlights its commitment to providing enhanced privacy features for its users.

IVPN Evaluation
Security: IVPN prioritizes user data and anonymity, ensuring high levels of security through its no sign-up policy, acceptance of crypto payments, and strict no-logs policy. This commitment to security sets IVPN apart as one of the best in the industry (5/5).
User-friendliness: IVPN excels in user-friendliness, providing an intuitive and easy-to-navigate interface (5/5).
Compatibility: With apps available for desktop, iOS, and Android devices, IVPN offers universal compatibility for all your devices. Its extensive server network worldwide allows users to easily access content from different countries, such as bypassing geo-restrictions on Netflix catalogs (5/5).
Reputation: While not as well-known as some major VPN players, IVPN is gaining popularity among Bitcoiners and crypto enthusiasts, establishing itself as a reputable choice (4/5).
Cost: IVPN's standard plan offers a remarkably low entry price, making it accessible for everyone. The option to sign up for just a week further lowers the entry cost, encouraging users to try it out without significant financial commitment (5/5).
Frequently Asked Questions (FAQ)
Does IVPN keep logs of user activity?
No, IVPN has a strict no-logs policy, ensuring that they do not keep any records of user activity, providing a higher level of privacy and security.
What payment options does IVPN offer?
IVPN accepts various payment methods, including credit cards, PayPal, Bitcoin, Bitcoin Lightning, Monero, and even cash, allowing users to pay with enhanced anonymity.
How many devices can I use with an IVPN account?
The number of devices you can use with an IVPN account depends on the plan you choose. The Standard plan supports 2 devices, while the Pro plan allows up to 7 devices for simultaneous connections.