Cypherock X1 Review: A Shamir's Secret Sharing Crypto Wallet
In this comprehensive Cypherock X1 review, we'll delve into the features and functionality of this unique hardware wallet. Unlike its well-known counterparts, the Cypherock X1 caters not only to Bitcoin but also supports a vast array of over 1000 cryptocurrencies.
Cypherock X1 Review: What Is It?
The Cypherock X1 is a crypto hardware wallet that it's able to store Bitcoin and over 1000 other types of alternative cryptocurrencies. It's manufactured by Cypherock: a crypto startup from Delhi (India) with also offices in Singapore, founded by Rohan Agarwal, & Vipul Saini.
As part of our ongoing commitment to evaluate and assess prominent hardware wallets in the market, we couldn't overlook the Cypherock X1, despite its relatively low profile.
What sets this wallet apart is its distinctive approach to seedphrase storage, a departure from the norm seen in most other wallets. For a deeper understanding of what sets the Cypherock X1 apart and how it operates, continue reading this review.
👉 Click here to get the Cypherock X1 for a special price! Use coupon code BLOCKDYOR10 to get a 10% discount at checkout.
| DESCRIPTION | DETAILS |
| --- | --- |
| 💻 Name | Cypherock X1 |
| 🌐 Website | cypherock.com |
| 🗓 Release year | 2022 |
| 💰 Coins Supported | Multiple cryptocurrencies including Bitcoin (BTC) and Altcoins |
| 💸 Price | €179.00 ($189.02) |
| 🔒 Security Features | Shamir, beneficiary service, tamper-proof hardware, five cryptographic parts, onboard anti-phishing protection, wallet's fingerprint, viewable electronics |
| 💻 Compatibility | cySync (Desktop only) |
| 🖥 Display | 128x64 OLED display |
| 🔄 Connectivity | USB-C cable (included), NFC (Integrated) |
| 📏 Dimensions | Size: 86mm x 54mm x 0.8mm - 3.4 inches x 2.1 inches x 0.03 inches |
| ⚖️ Weight | Weight: 16.7 g (0.58 oz) |
| 🔋 Battery Capacity | N/A |
| 📖 Open Source | Yes |
| 🔄 Reproducible | Yes |
Cypherock X1 Main Features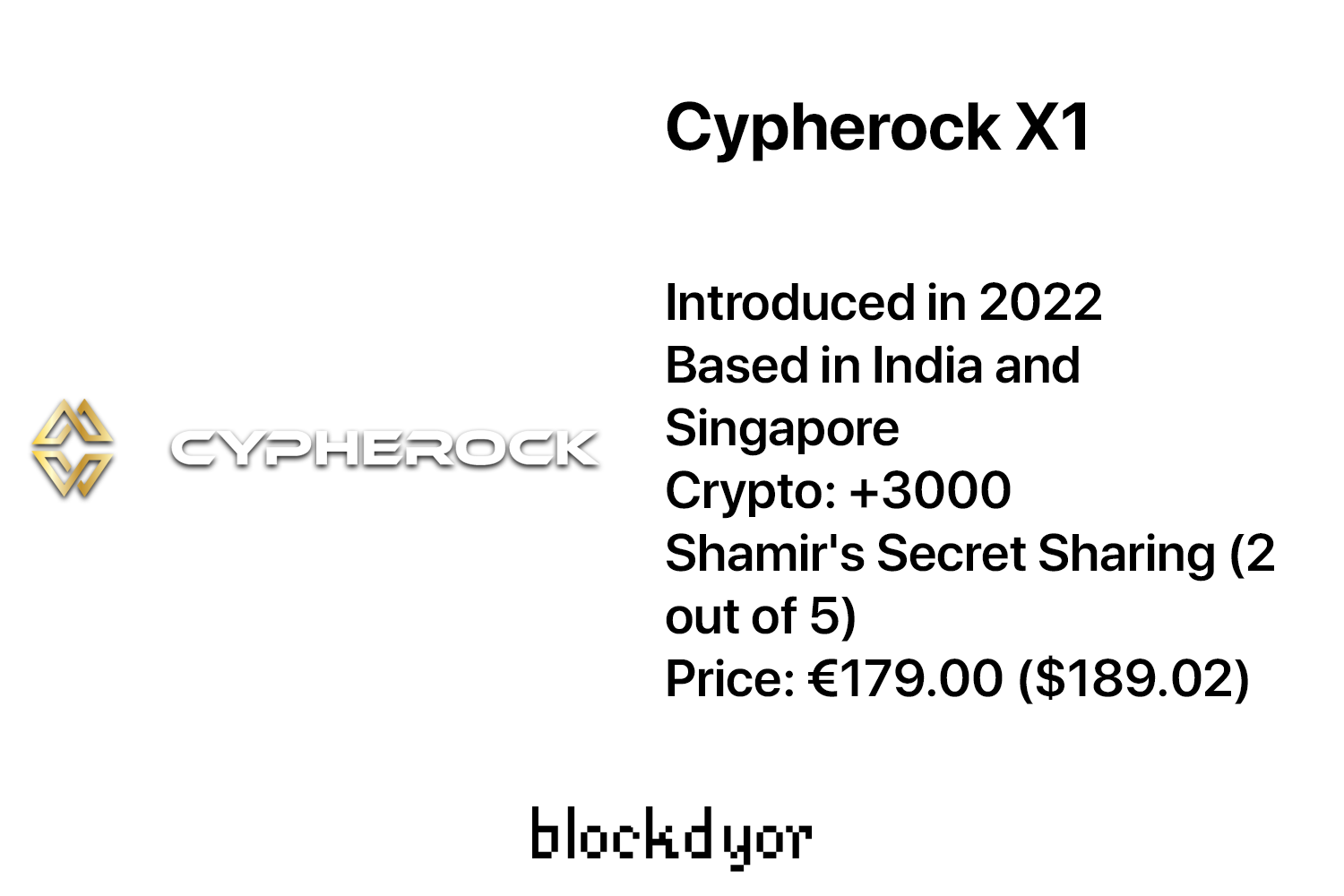 The Cypherock X1 protects your funds by sharding the private keys into five cryptographic parts, each stored on a separate tamper-proof hardware for higher protection. Here are the main functions of the Cypherock X1:
Shamir keys: The Cypherock X1 distributes private keys to give users an higher security. Most wallets store private keys in a single place, which doesn't adequately protect cryptocurrency from loss or theft. If a user loses access to that and the backup, their cryptocurrency is gone forever.
No seed phrase backup: The Cypherock X1 is the world's first hardware wallet without the need for a seed phrase backup. According to the guys at Cypherock, seed phrases or wallet backups can expose keys to loss or theft, even if the wallet is secure. The Cypherock X1 eliminates the need for wallet backups.
💡
Throughout this review, we will uncover that the final claim isn't entirely accurate. Contrary to the assertion, the Cypherock X1 does generate a phrase backup, albeit it can be only seen within the cySync software wallet. This allows users the option to note it down manually. It's crucial to understand that more simplicity doesn't always equate to more security. In fact, if the seed isn't wrote down on paper/steel and you happen to lose/break more 3 or more NFC cards (the threshold requires 2 out of 5 shares), or if the vault (where the card tapping occurs) is lost, your funds could be permanently inaccessible. In case If your X1 Vault is broken or lost, your funds are still safe as long as you have 2 of the 4 X1 Cards. Although, you will need to buy a new X1 Vault.
Resilient cryptocurrency: The Cypherock X1 makes cryptocurrency resilient by protecting it from loss or theft. Thanks to the low Shamir threshold, if a user loses one or two of the NFC cards, you can still access your funds with the other 2 cards. If you lose the Vault, you can buy another one.
Display: The interface of the Cypherock X1 Wallet is simple and straightforward. The text that appears on its tiny screen is helpful and clearly explains everything that is going on at all times. When a user turns it on for the first time, it prompts them to download and install their companion app CySync. This is a software wallet that also manages the X1.
Security: The Cypherock X1 is designed for users who want a high level of privacy and security. It is suitable for users who want to store both Bitcoin and Altcoins, insist on using FOSS hardware and firmware, and don't mind being locked into using Cypherock's cySync app.
Trustless recovery: The Cypherock X1 gives users trustless recovery, stress-free wallet updates, and more without compromising security. It offers similar security to Multi-sig wallets without the complexity.
Beneficiary service: The Cypherock X1 eliminates fear around loss of cryptocurrency in case a user dies. With their beneficiary service, the assets can be transferred without Cypherock or any third party.
Durability: The X1 Wallet is small, solid, and won't draw any attention. The joystick, while a great input experience, does seem like it could potentially get caught on something and break, but is otherwise also quite sturdy.
Alternatives: The Cypherock X1 is an alternative to classic hardware wallets thanks to its unique features.
How Does The Cypherock X1 Works?
The Cypherock X1 works on a 2 out of 5 Shamir backup system. In practical terms, this implies that you must possess a minimum of 2 out of 5 items, which include the vault and the 4 cards, to gain access to your funds. If, for instance, the vault is damaged or misplaced, you have the option to obtain a replacement vault and still successfully recover your funds.
Let's begin discussing Shamir's Secret Sharing, an unconventional method for backing up keys in the Cypherock. While it may seem unusual, we've seen similar approaches adopted by other companies for different type of services.
💡
Shamir's Secret Sharing (SSS), created by Israeli cryptographer Adi Shamir in 1979, is a cryptographic method for splitting a secret into multiple parts or "shares." SSS is an effective secret sharing algorithm designed to distribute private information within a group in such a way that the secret remains undisclosed unless a sufficient number of group members collaborate to combine their knowledge.
However, it's essential to note that implementing this technology on your own can be a bit tricky. There have been instances in the past where software implementations inadvertently introduced vulnerabilities. On the flip side, companies like Trezor have developed their own well-vetted implementation called SLIP (Satoshi Labs Improvement Proposal).
After having studied their documentation, the Cypherock X1 Wallet's implementation of Shamir's Secret Sharing (SSS) appears robust and secure:
Scheme: It uses a (2, 5)-threshold scheme, requiring any two out of five shares to retrieve the secret.
Compatibility: The SSS implementation aligns with the BIP39 standard for 256-bit entropy, supporting different mnemonic lengths (12, 18, and 24 words).
Encryption: Shares are encrypted with the ChachaPoly algorithm, enhancing security, and the encryption key is derived from the user's PIN.
Integrity Check: Encrypting shares adds an integrity check, and double-SHA-256 of the PIN is used for authentication, safeguarding the PIN.
Local Operations: Share generation and verification occur locally on the X1 Wallet, ensuring sensitive data remains within the device.
Entropy Sources: The implementation sources entropy from both the microprocessor and the ATECC608A microchip.
Cypherock X1 Unboxing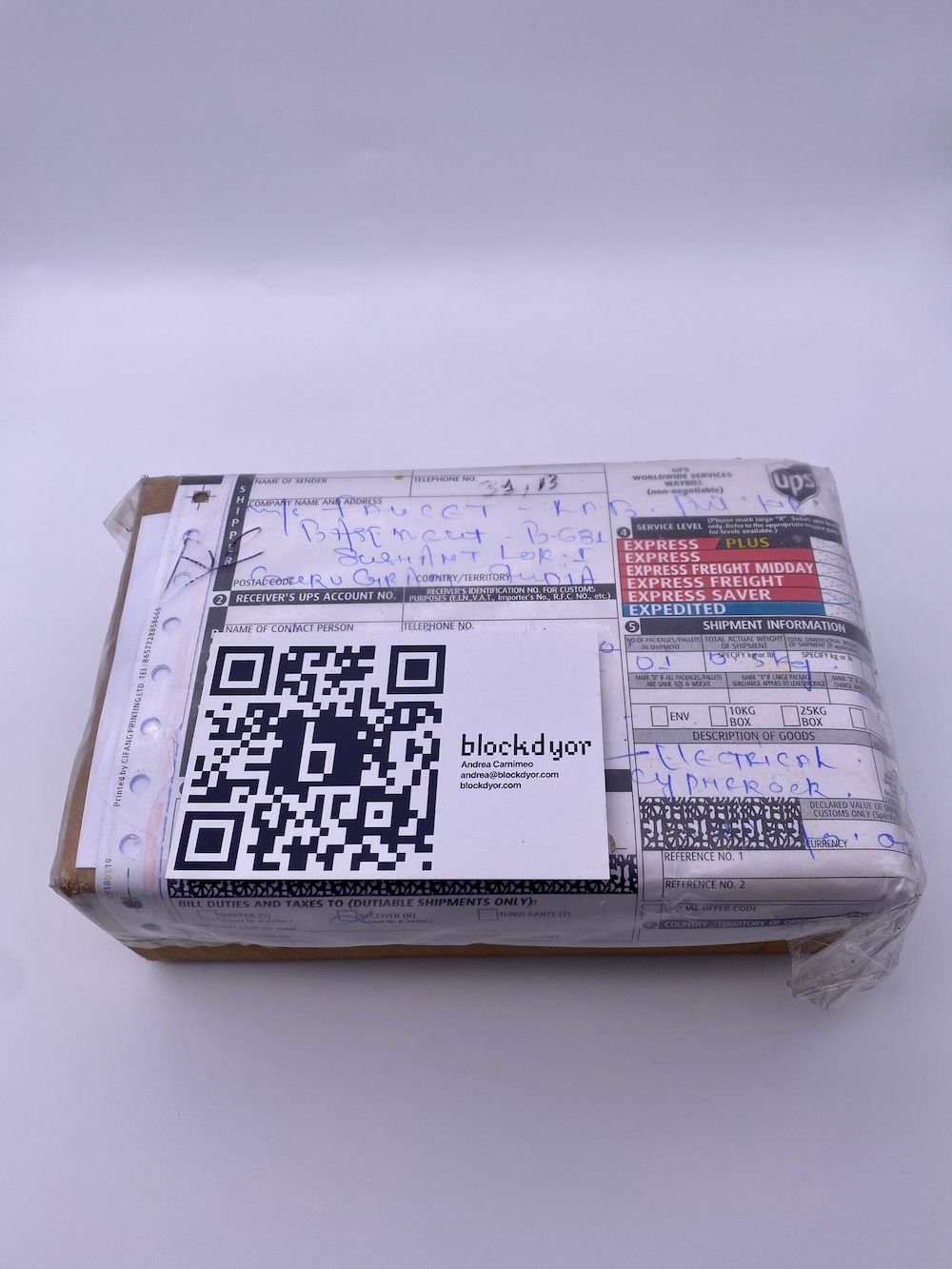 The X1 arrives at your doorstep in a compact paper box, and within this outer packaging, it remains in perfect condition. The expedited UPS shipping service has done an impressive job, delivering it quite swiftly, especially given that it was shipped from India. The only drawback is the customs fees, but fortunately, the package is relatively lightweight, so these fees shouldn't be excessively high, just a few bucks.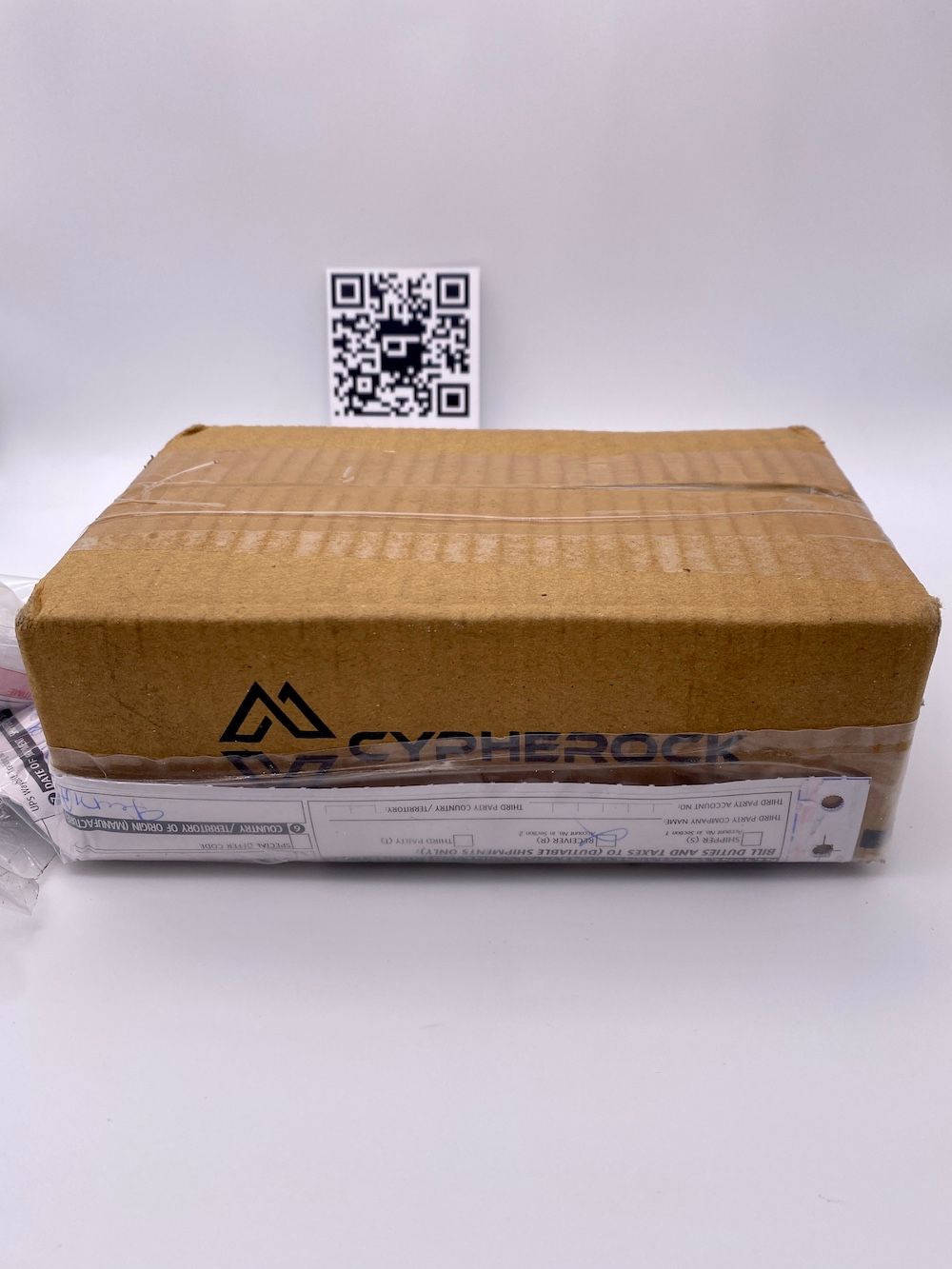 I observed an issue with the packaging: it prominently displays the brand name, which could potentially attract tampering or unauthorized access during shipping. This stands out as a departure from the standard practice in the hardware industry, where most brands typically aim to maintain anonymity on their packaging to prioritize tamper prevention.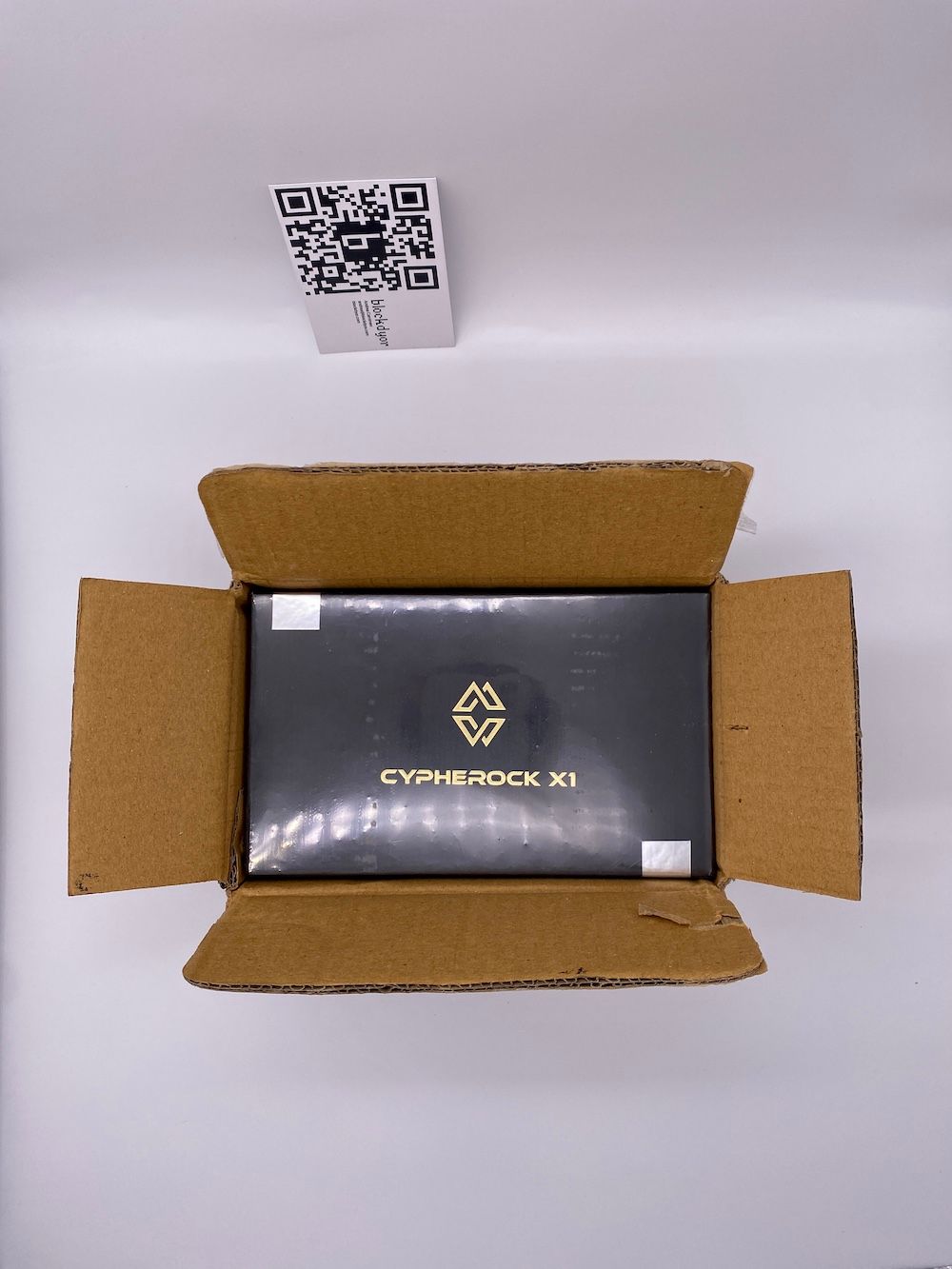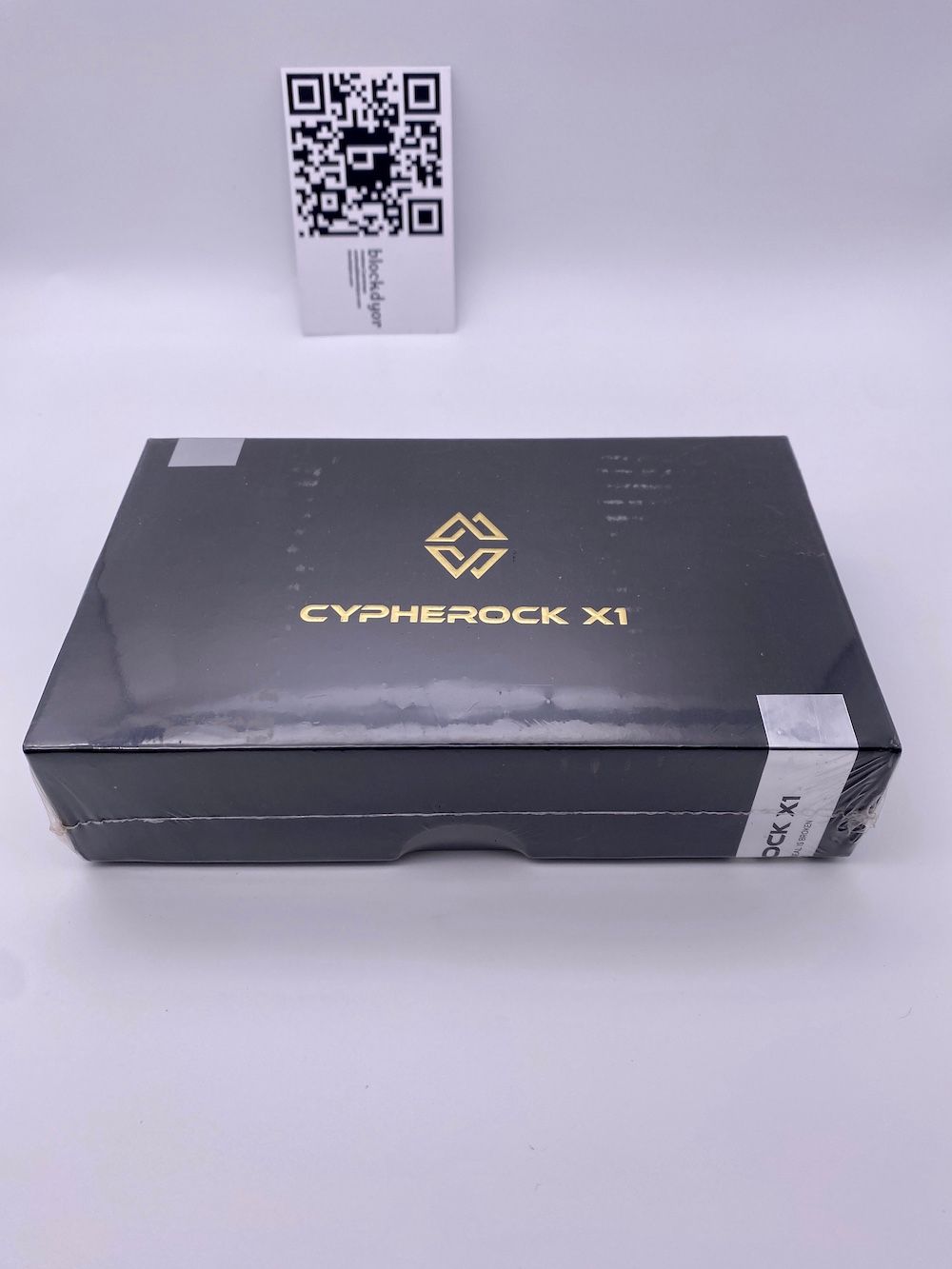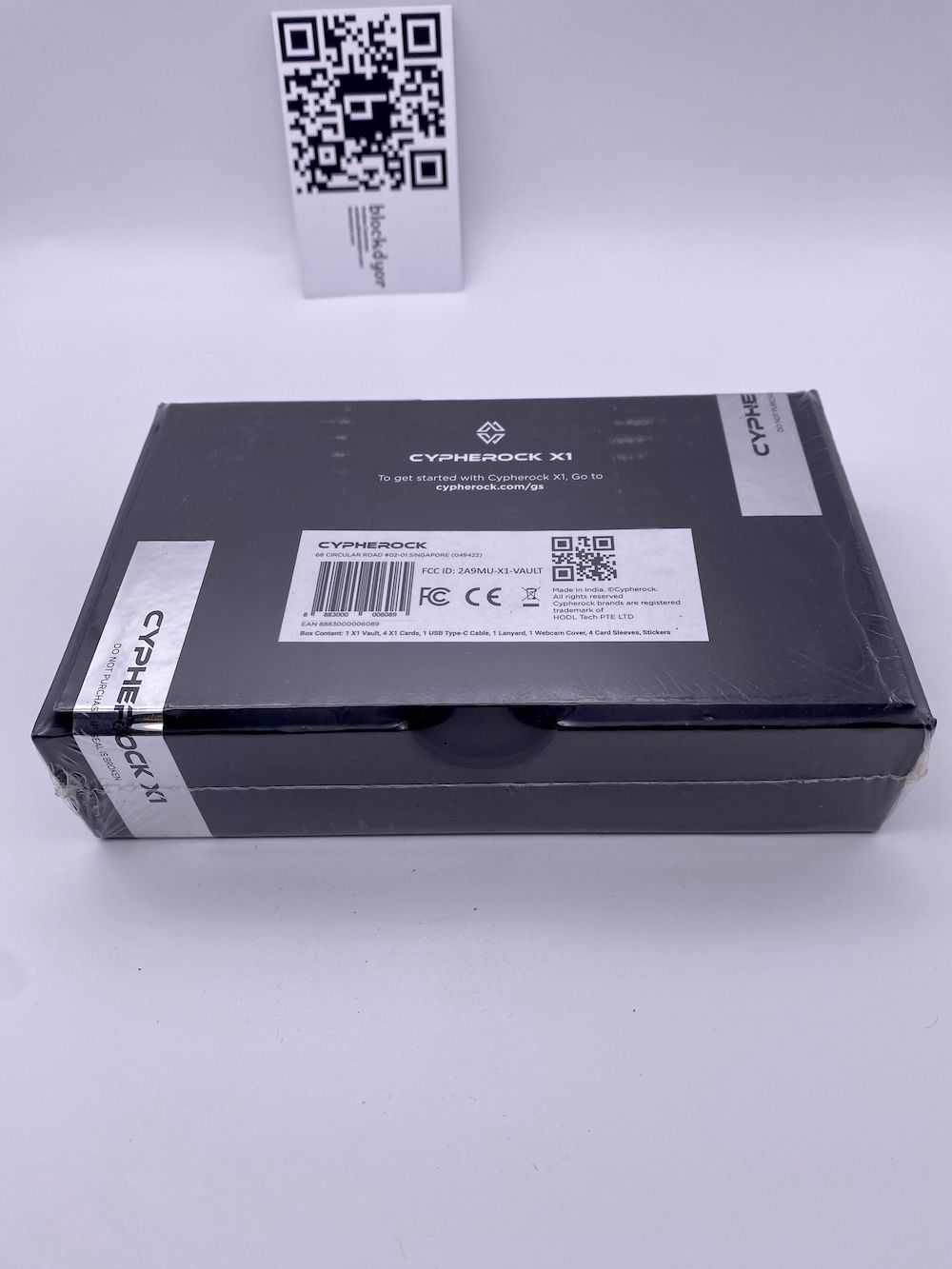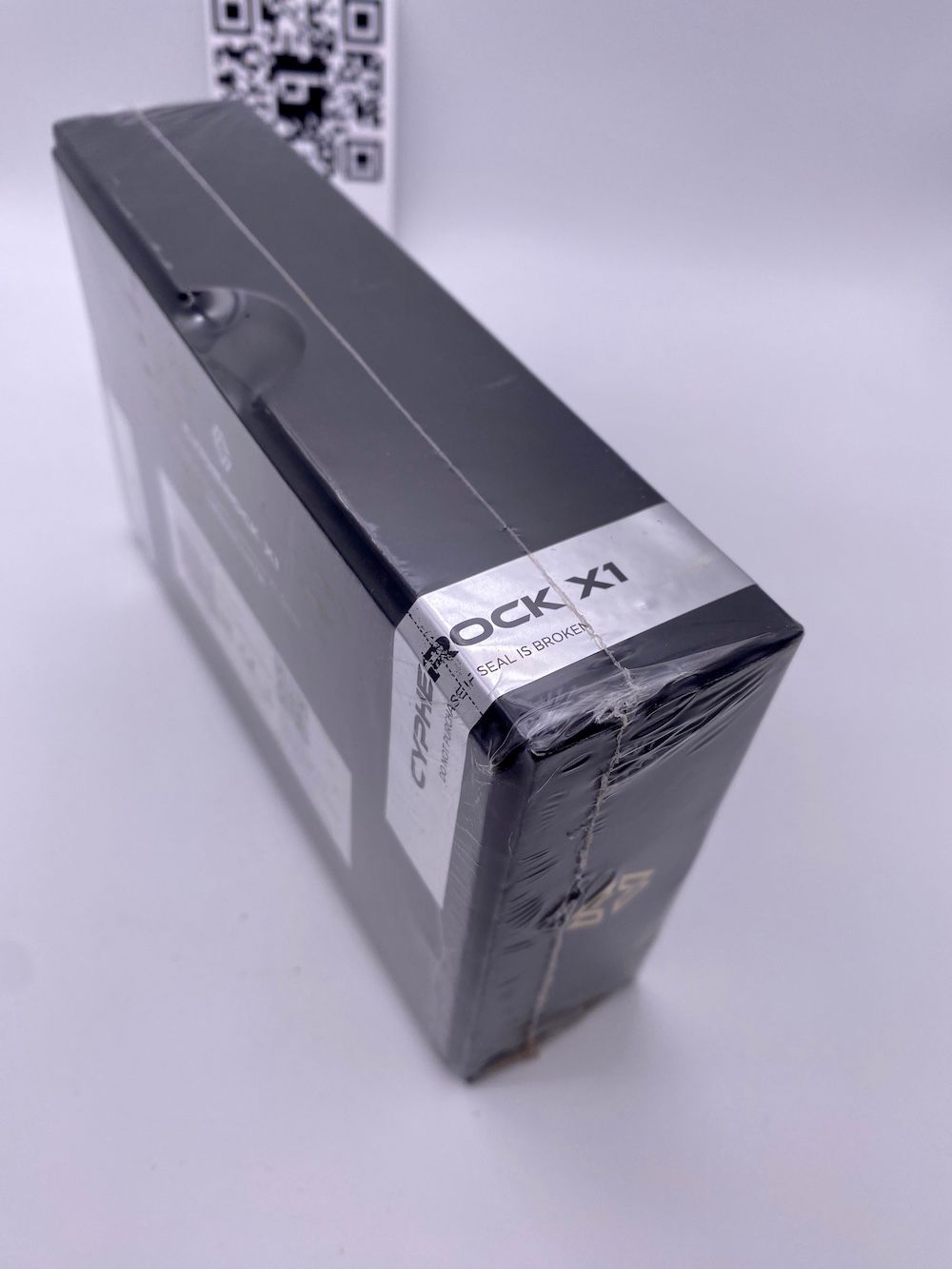 The box is well done, feels premium and it features anti-tampering seals. It shows that it's been manufactured in India.
What's In The Box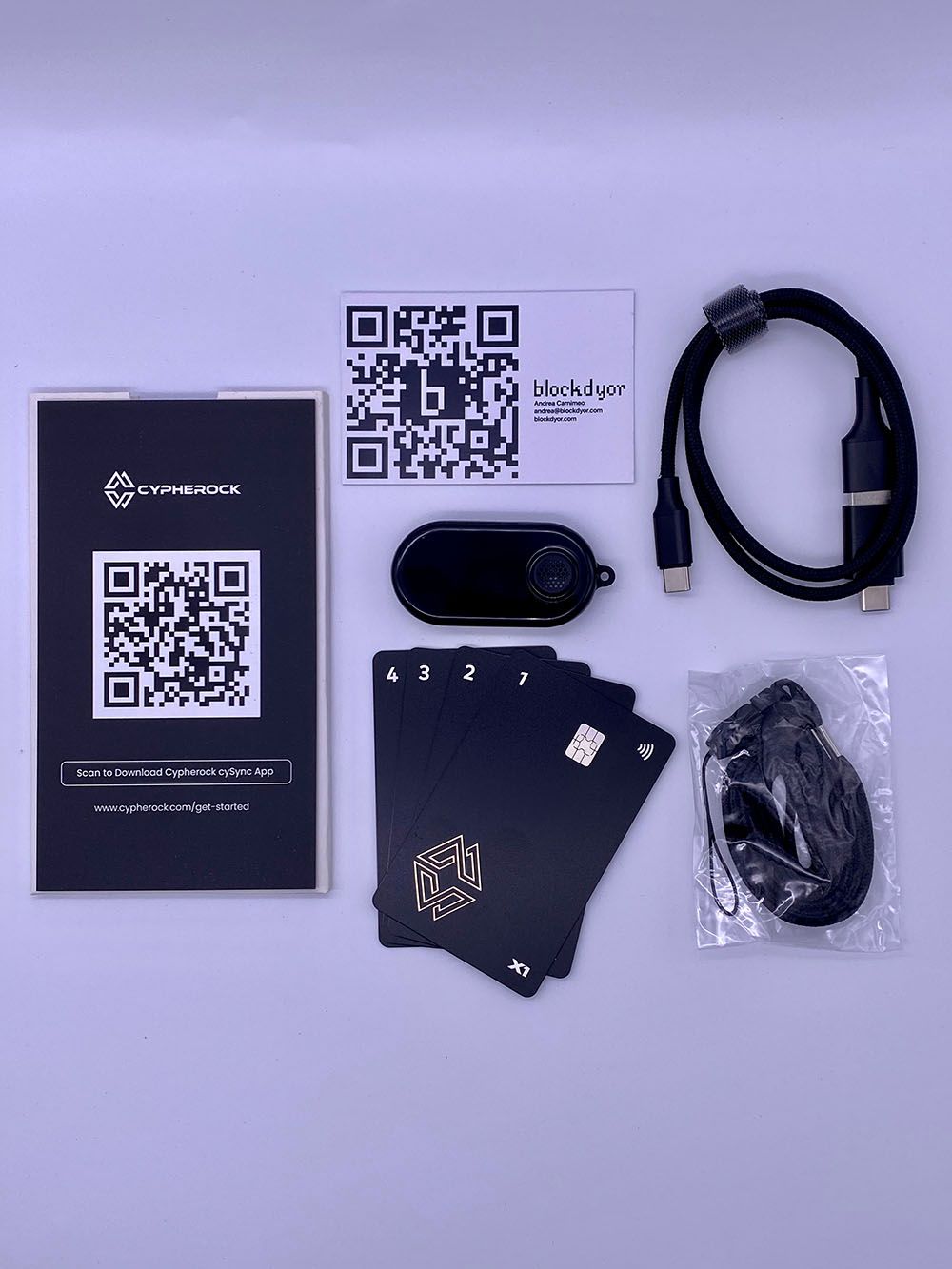 After removing the plastic wrap, you can lift the Cypherock X1 box and inspect it to ensure that the seals remain unbroken. If the seals are intact, proceed to carefully cut them open using a sharp razor edge.
Upon opening the box, you will find the following items inside:
X1 Vault
4 X1 Cards
USB Type-C cable
1 Lanyard
1 Webcam cover
4 Card Sleeves
Stickers
Design and Build Quality
The "Vault" of the Cypherock resembles a small, lightweight device, reminiscent of the security PIN banking generators that banks used to provide 10-15 years ago for accessing your bank account before the widespread adoption of two-factor authentication.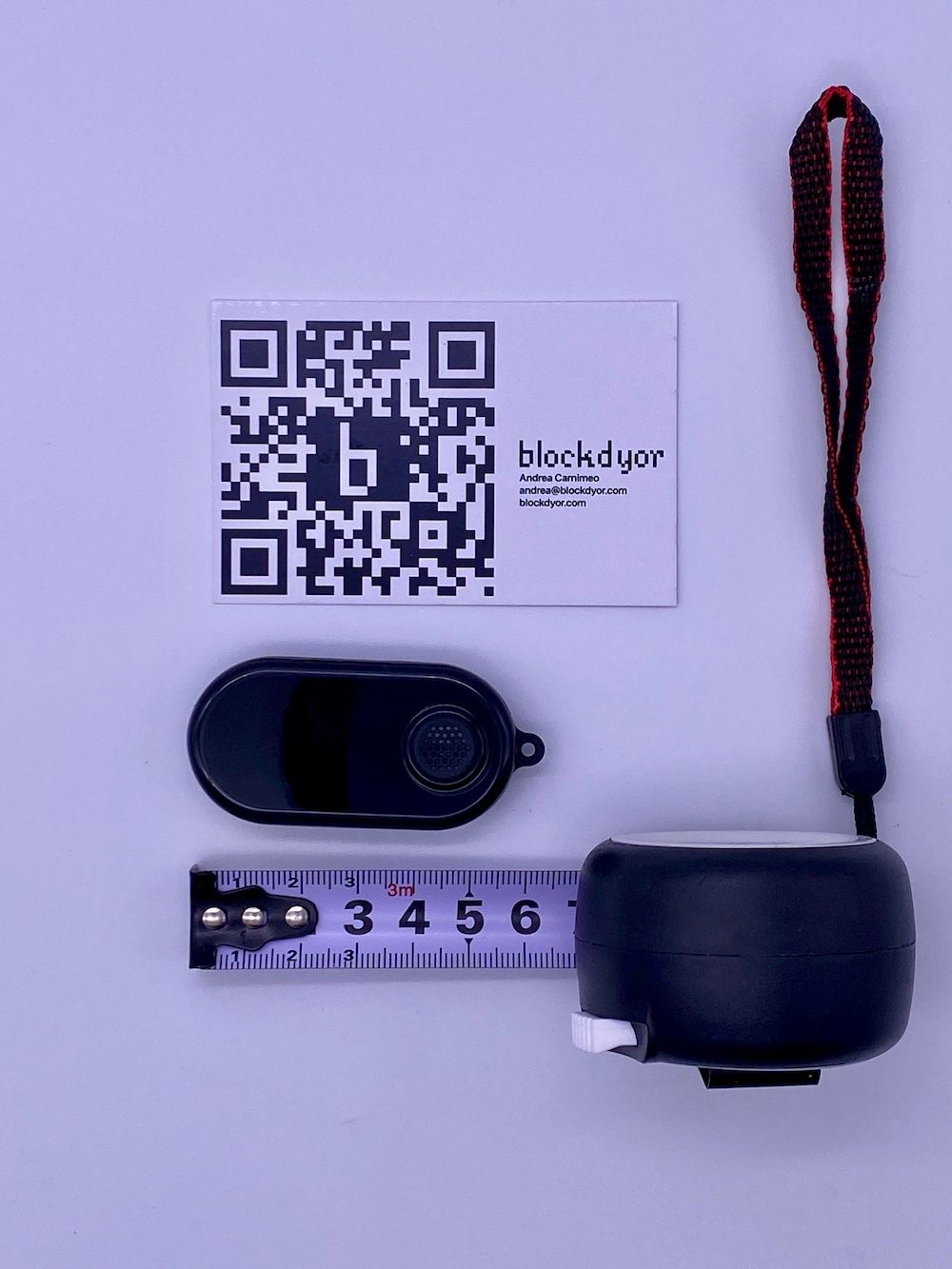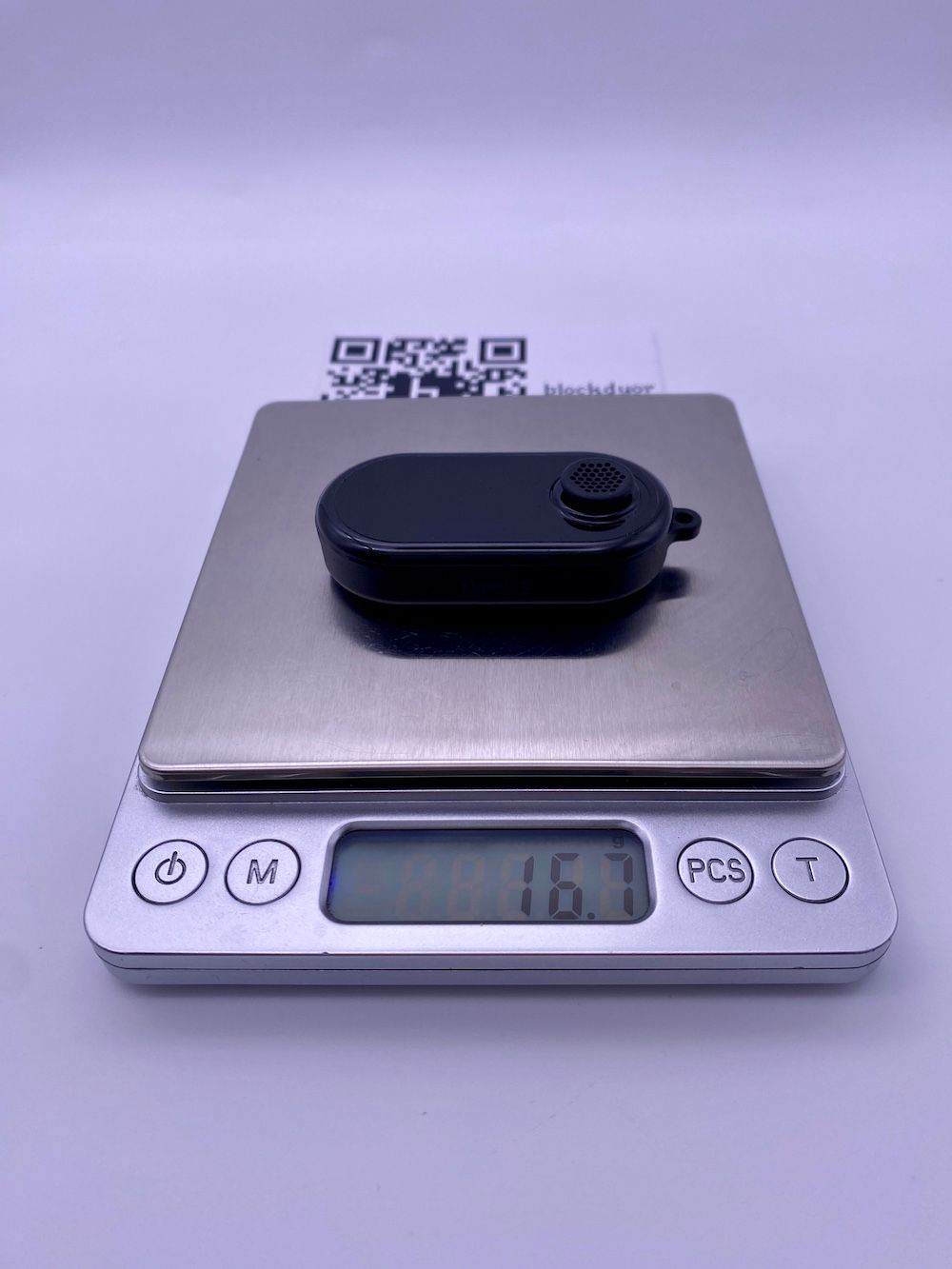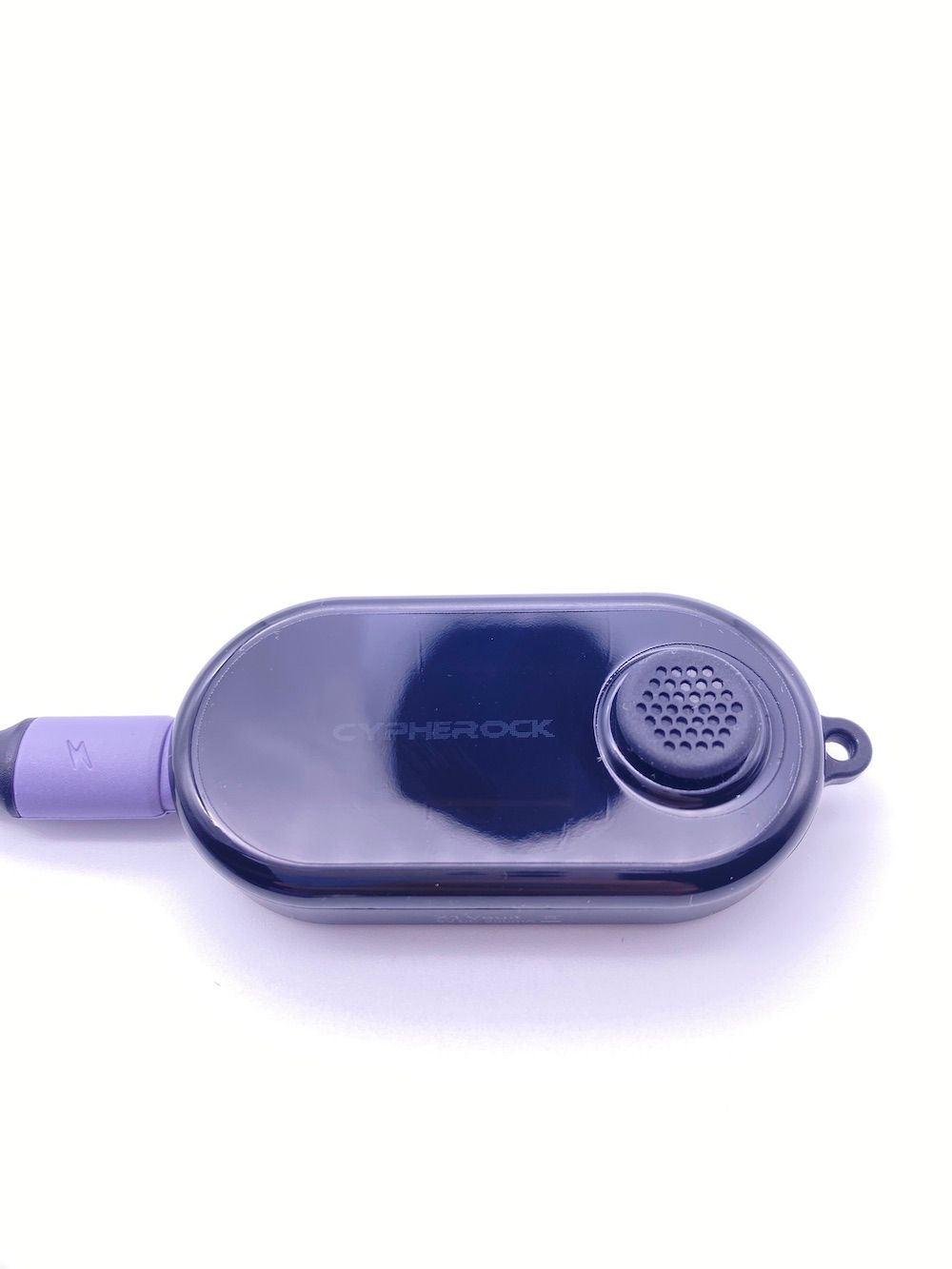 The Cypherock X1 Vault is operated using a clickable joystick that can be pressed or moved in various directions—up, down, left, or right—much like the joystick on a PlayStation controller. Although the screen is small in size, it has an OLED display (with a protective film already applied), which ensures excellent contrast and visibility even in well-lit conditions.
Notably, the device lacks its own internal battery or a power button. To use it, you must connect it to a computer via a USB Type-C cable. Since there is no airgapped configuration, a power bank would be ineffective, and the device must remain connected to a computer at all times for operation.
I have a preference for battery-less devices when it comes to cold storage solutions like these. The reason is simple: these devices need to endure for years, if not decades, and we all know that batteries tend to degrade over time, particularly when not in regular use. Hence, the choice to design this device to be lightweight and compact seems quite apt.
Its nimble and battery-free nature allows for effective concealment and easy portability, aided by the lanyard attachment. Moreover, during security checks at places like airports, it's unlikely that you'd face many questions about its purpose; you could simply explain it as something akin to a Yubikey or a similar device.
How to Set Up the Cypherock X1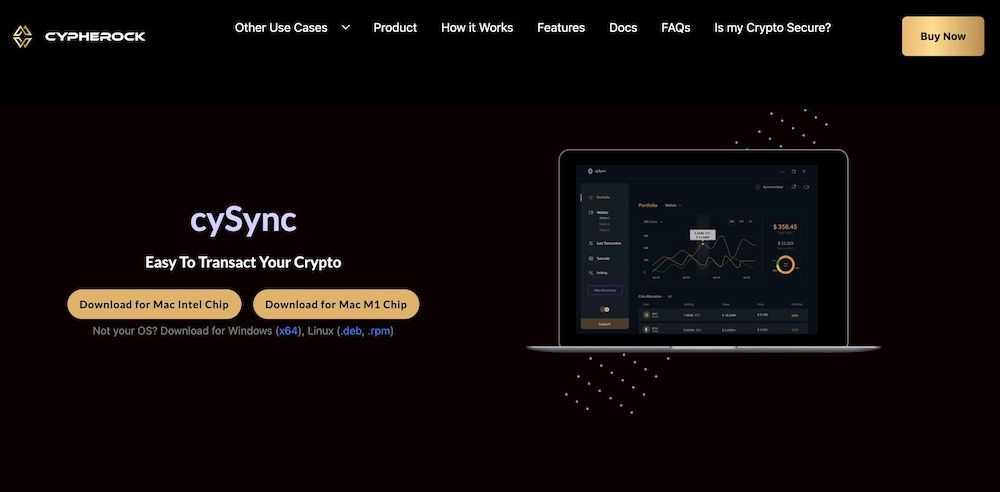 One aspect that took me by surprise is the Cypherock X1's exclusive compatibility with a single software, cySync. While this software is open source, the limitation of not being able to connect it to third-party alternatives, such as Sparrow Wallet, can be rather frustrating.
It creates a potential single point of failure—if development for cySync were to cease, users would find themselves in a bind. Additionally, this exclusivity restricts the option to set up a watch-only software.
For those interested, cySync can be downloaded directly from the official Cypherock website. It's accessible for both Windows and Mac devices.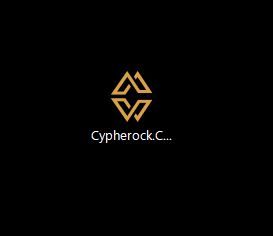 After downloading the cySync app, double click on it to start the installation.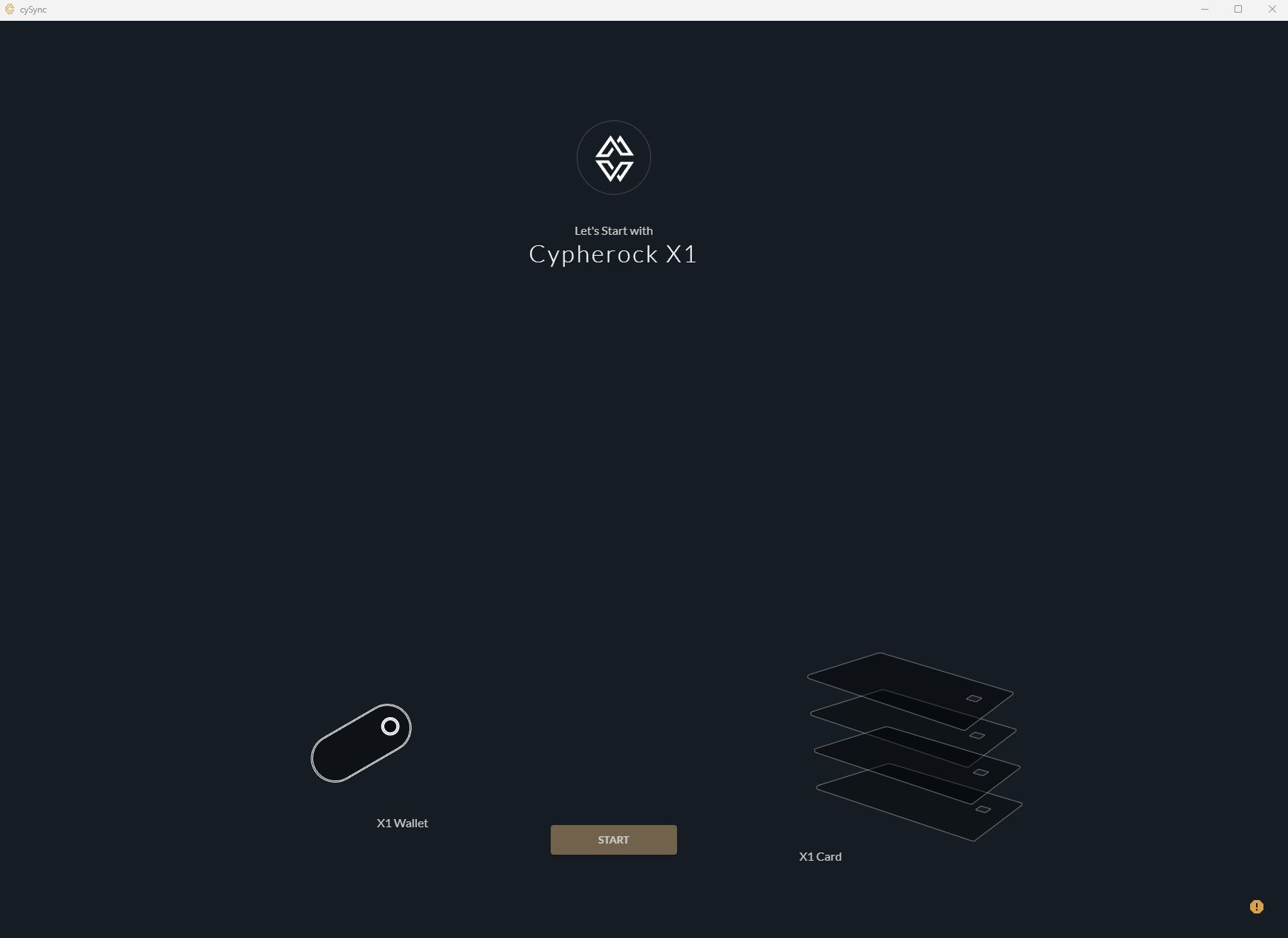 There's no setup wizard; instead, when you install the cySync app, it will be placed directly into your program folder if you're using Windows or into the apps folder if you're on a Mac. Press "Start" to get started.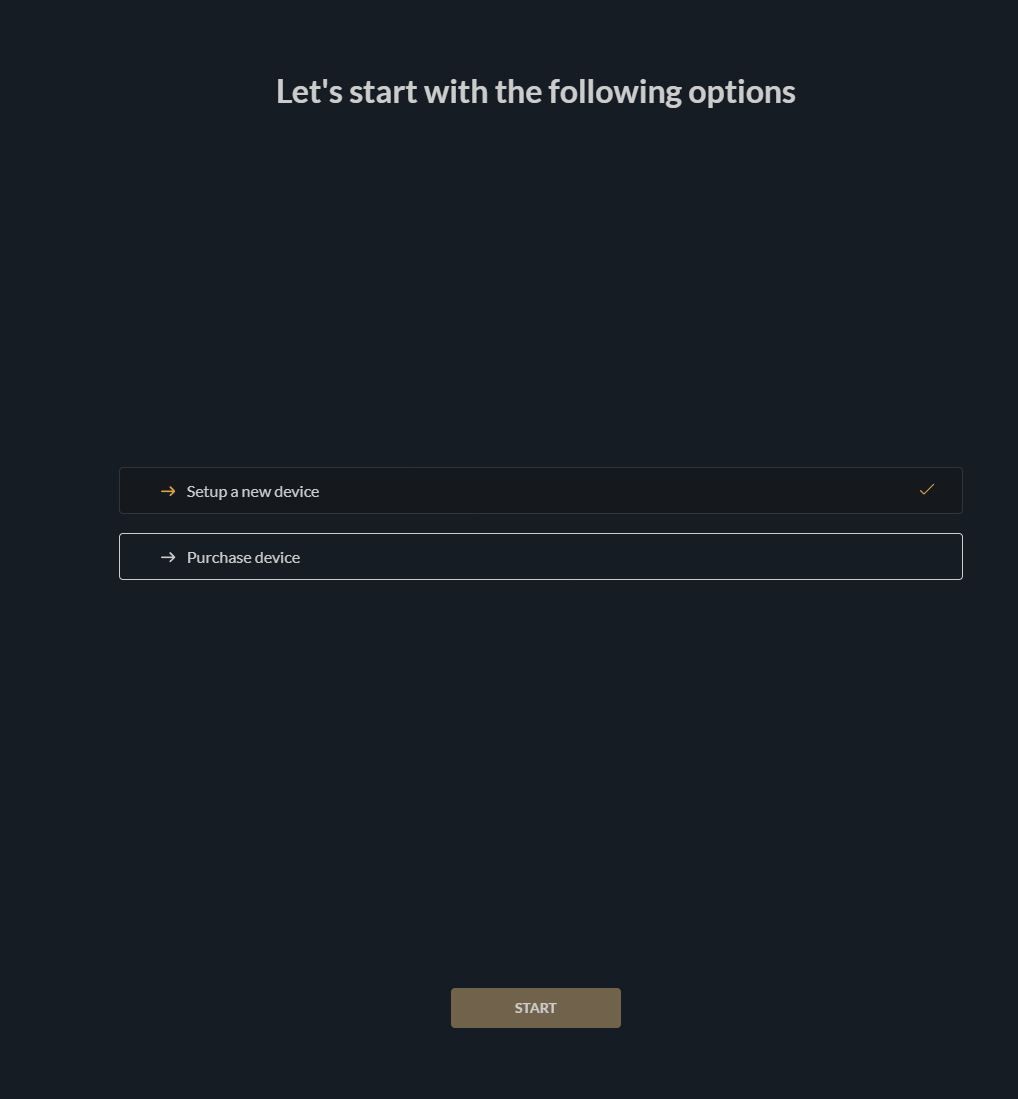 Click on "Setup a new device" and then "Start".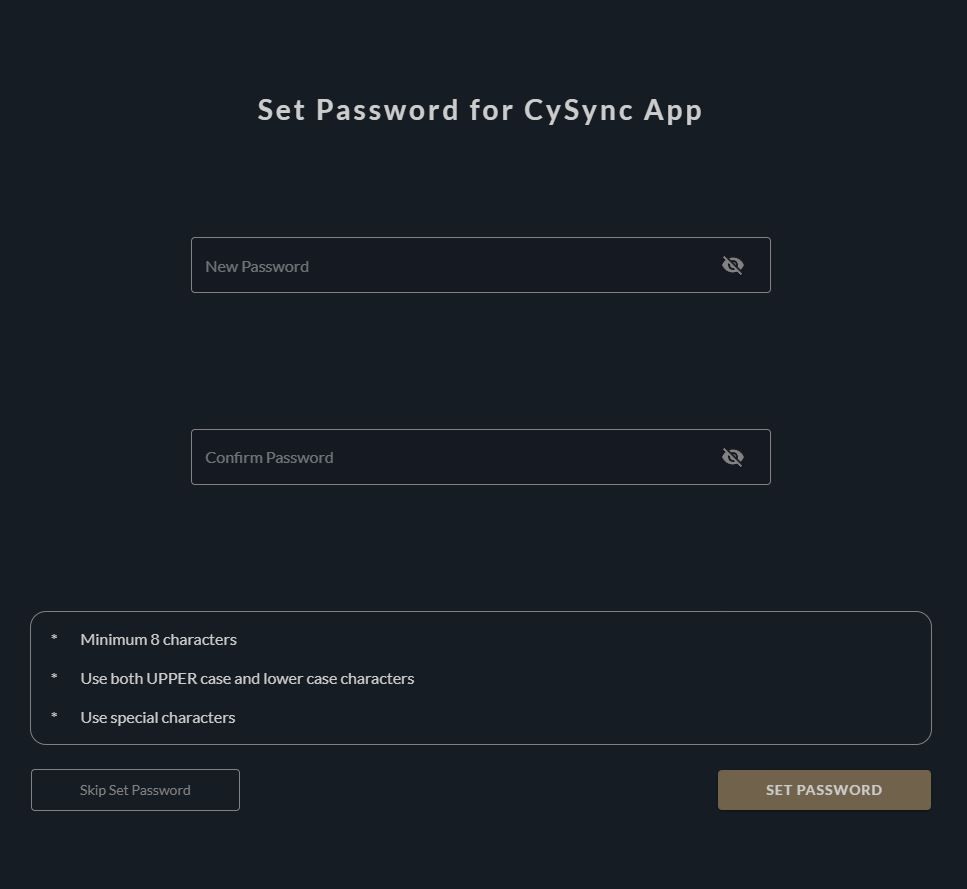 Setup a password to go forward.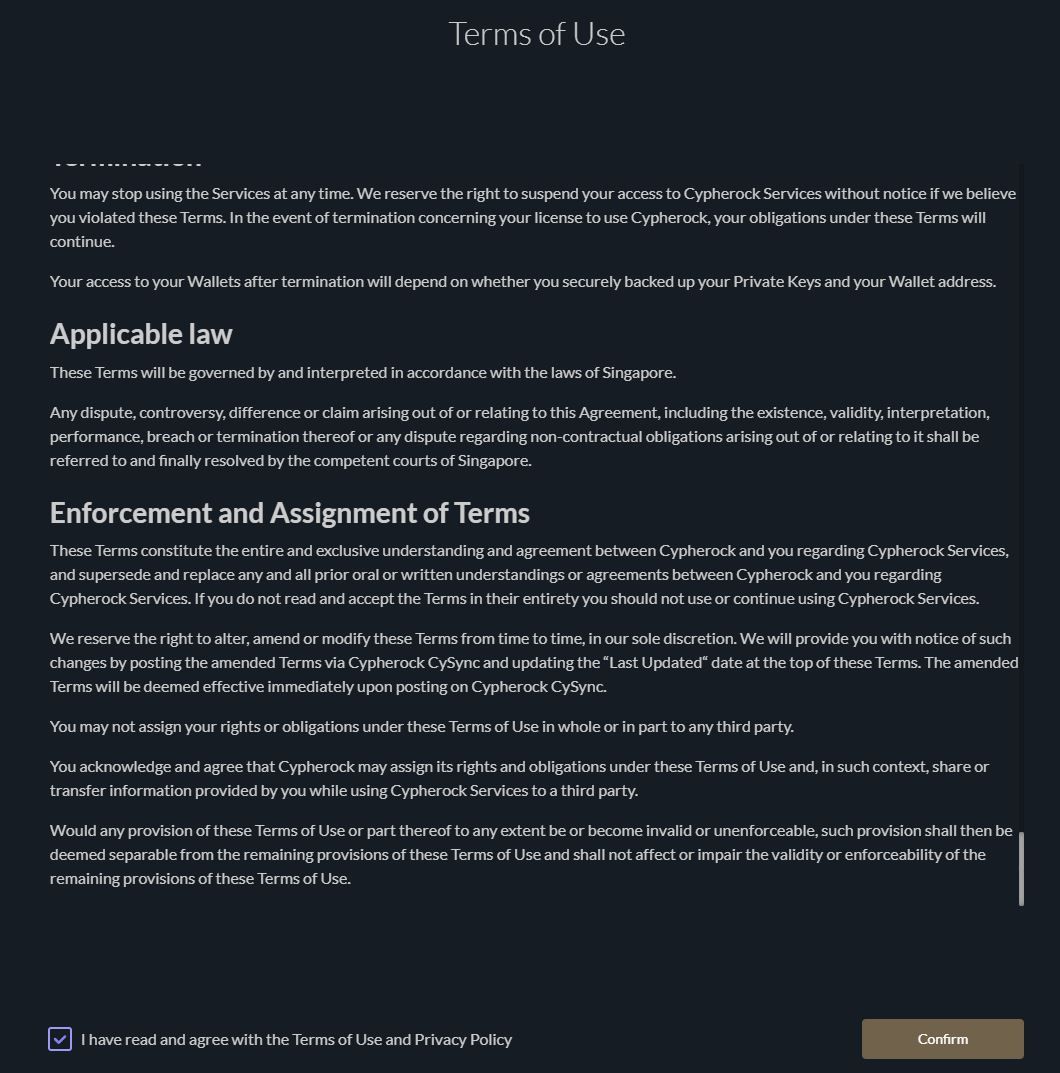 Accept the "Terms of use".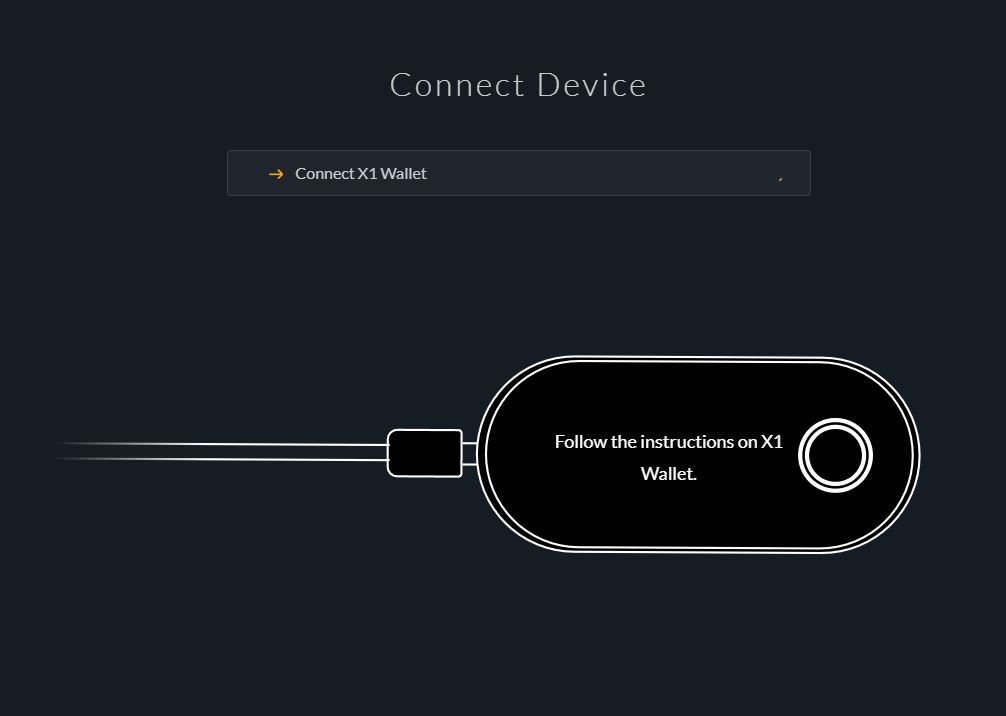 Connect the Vault by using the included USB cable. If you use another cable, be sure it's a data cable, otherwise the X1 won't shop up. When the X1 boots up, proceed to move the joystick and click it as requested and then to tap one  of the four cards to do the NFC check.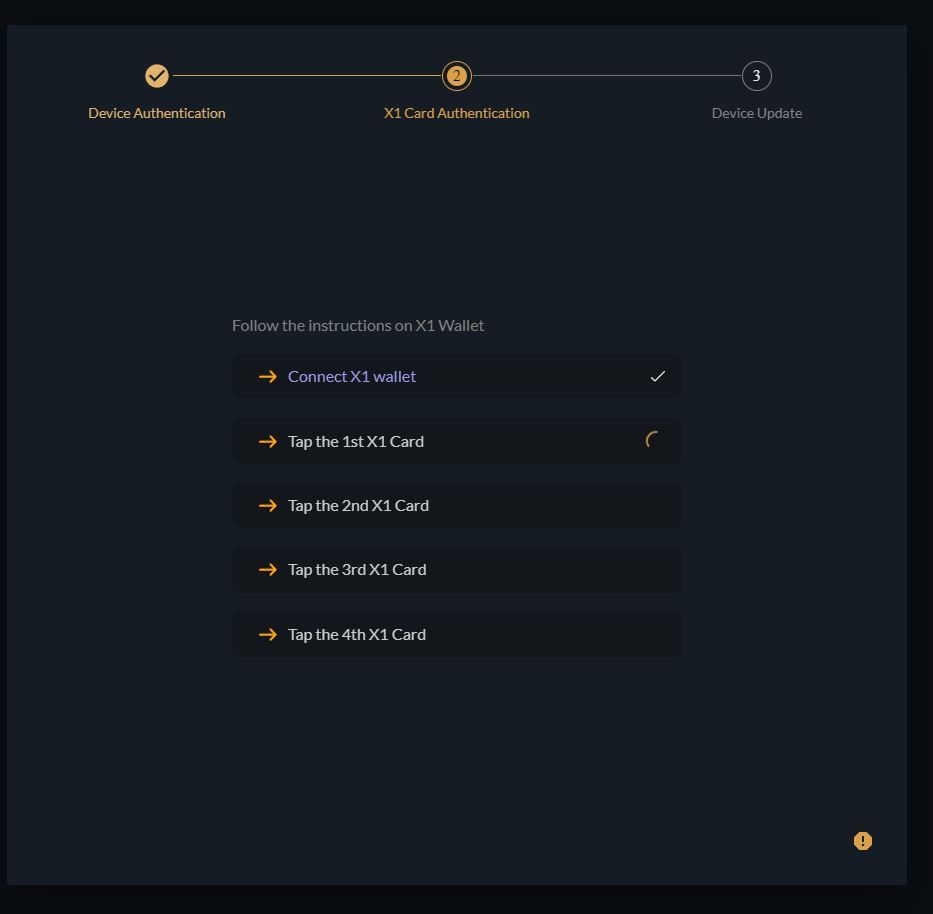 Tap on the Vault all the four cards in the order requested, update the device and later you will be able to access the dashboard to send/receive funds in Bitcoin or other cryptos supported.
How To Send/Receive Bitcoin With the Cypherock X1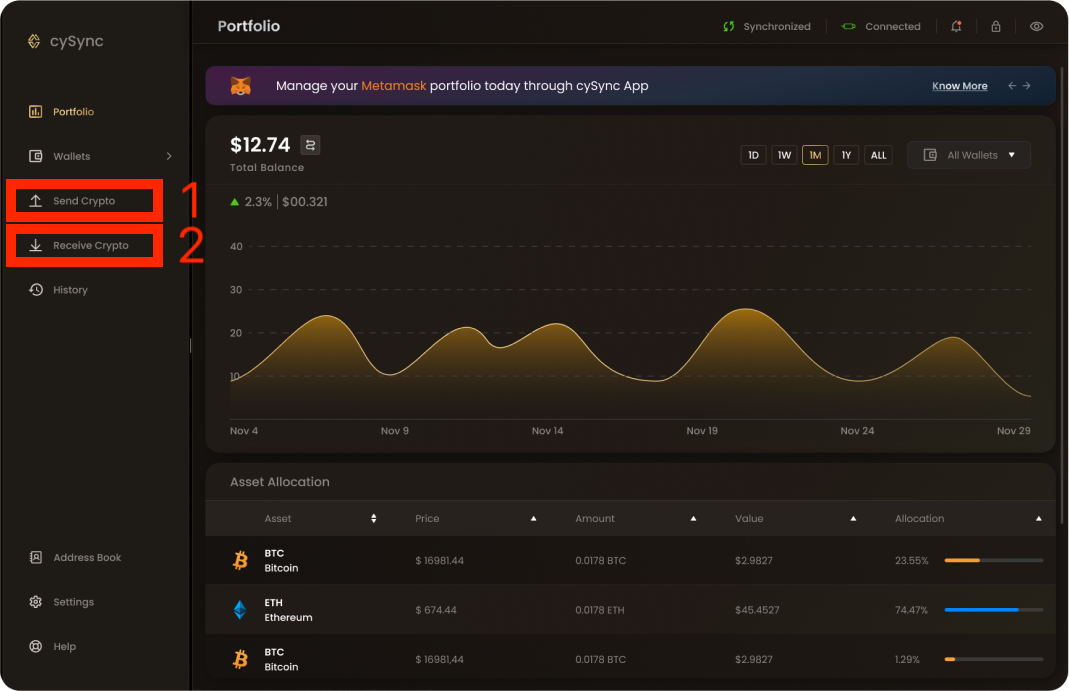 After logging in with your Cypherock X1 Vault and authenticating using the cards, your wallet becomes accessible. To send funds, you'll need to receive funds first.
Once you have received funds, you can proceed by clicking on "Send Crypto." (1) From there, you can choose the desired token and enter the recipient's address.
To receive funds, simply click on "Receive Crypto." (2) Select the token you want to receive, and then generate a receiving address for that particular token.
Cypherock X1 Review: Supported Coins
The Cypherock X1 already has one of the most comprehensive token support with 3000 assets spanning across 10 different Blockchains. Here are some examples:
Bitcoin (BTC)
Ethereum (ETH)
Tether (USDT)
Binance Coin (BNB)
Binance Smart Chain (BSC)
USD Coin (USDC)
Dogecoin (DOGE)
Polygon (MATIC)
Lido Staked Ether (STETH)
Binance USD (BUSD)
Solana (SOL)
Litecoin (LTC)
How To Buy The Cypherock X1
You can find the Cypherock X1 on various online platforms, including Amazon. However, for the most secure and advantageous purchase, we recommend acquiring it directly from the official Cypherock website.
By doing so, all readers of blockdyor can enjoy a 10% discount at checkout by applying the code BLOCKDYOR10. To begin your purchase, simply click the link provided below:
👉 Click here to get the Cypherock X1 for a special price! Use coupon code BLOCKDYOR10 to get a 10% discount at checkout.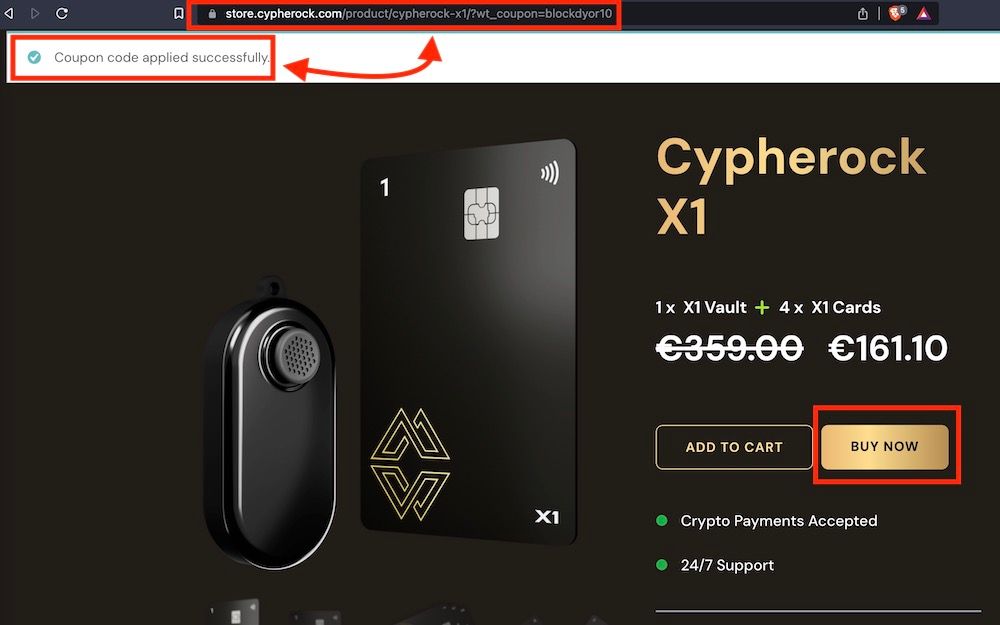 Upon clicking the link, you should see the "Coupon Code Applied Successfully" message popup. You can then click on Buy Now to proceed.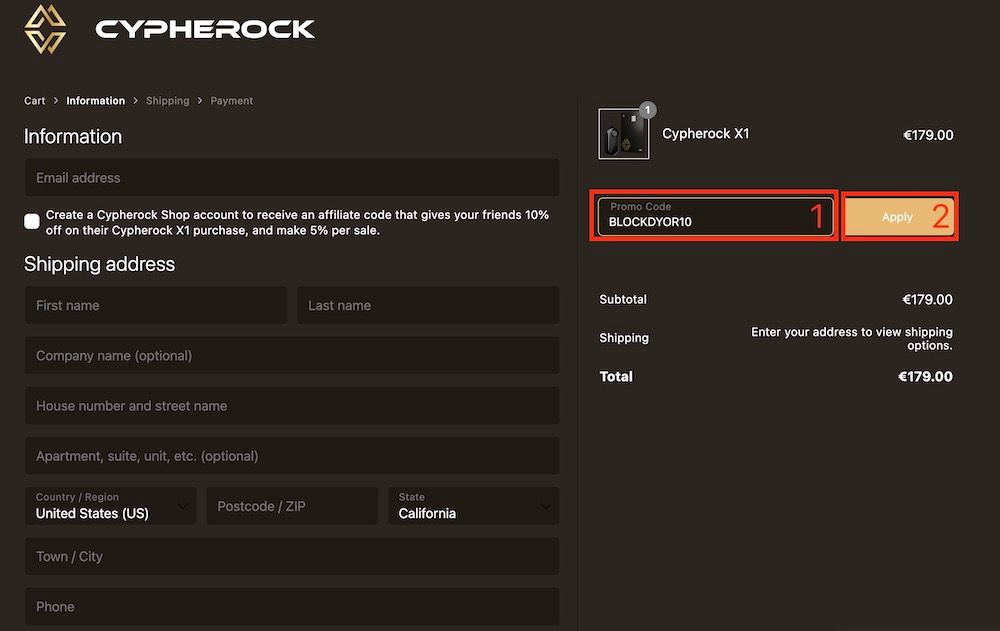 Please ensure that the coupon code has been correctly applied to the price. If it hasn't, please enter the coupon code BLOCKDYOR10 again into the designated promo code box and then click "Apply." You should see a message confirming "Coupon code applied successfully," and the price should be adjusted accordingly.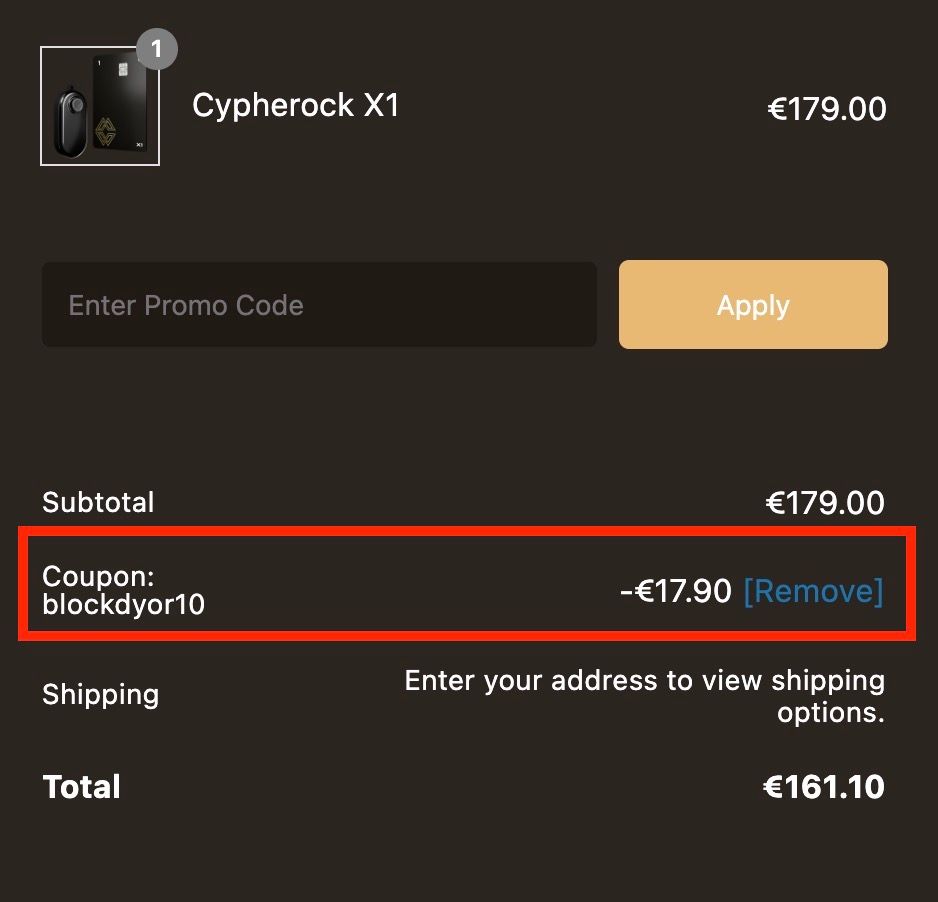 Continue adding the address infos and then the payment infos. You will receive your Cypherock X1 in a few days.
Is The Cypherock X1 Secure?
Cypherock X1 employs a unique approach to seed storage and protection through Shamir's Secret Sharing, but some of the claims that Cypherocks makes on their website are simply not true.
Seed Phrase and Shamir's Secret Sharing
Cypherock X1 is marketed as the world's first hardware wallet without a seed phrase, but it's important to clarify that it's BIP39 compliant, which means it does have a seed phrase accessible through the dashboard.
As we've seen during the review, the wallet uses Shamir's Secret Sharing to split the private key into five shards stored on five hardware components: one X1 wallet and four X1 cards.
To recreate the private key, any two out of the five shards are required, which could be one X1 wallet and one X1 card or two X1 cards.
Seed Generation
Cypherock X1 generates a 256-bit entropy using True Random Number Generators (TRNG) that are FIPS compliant.
TRNG is built into the secure element (ATECC608) of the device and the MCU (STM32L4).
Both the secure element and MCU generate 32 bytes (256 bits) of entropy, which are combined using the XOR method to avoid a single point of failure.
Users can also create their seed from a secure third-party method, such as dice rolls, and import it through the Recover Wallet function, ensuring added security.
Seed Storage
The seed generated is securely managed and stored in a unique way. It's split into five separate parts, with the X1 Wallet having its Secure Element chip and the X1 Cards being tamper-proof passive cards rated at EAL6+.
The 256-bit entropy is divided into five cryptographic parts stored in the X1 Vault and the four X1 cards.
A threshold of 2/5 is applied, meaning that any two elements (X1 card and X1 Vault, or two X1 cards) can be used together to reveal the secret, which in this case is the seed phrase.
Cypherock says that "there is not single point of failure" with the X1. However, there's a single point of failure, which is the vault, because all four cards must be tapped there. If the vault breaks you cannot do that anymore (the NFC cards cannot work without the Vault), so it becomes a single point of failure and you'll have to buy another X1 (or recover from seed in another wallet, if you wrote it down).
Cypherock X1 Price and Value for Money
Currently, the Cypherock X1 is priced at approximately €179.00, which is equivalent to around $189.02 in United States Dollars.
Given that it includes a substantial package of items, including 4 NFC cards, I believe it offers good value for its price. Furthermore, our readers can enjoy an even better deal with a 10% discount by using the coupon code BLOCKDYOR10.
It's worth noting that I haven't come across a direct competitor to the Cypherock X1, primarily because there are no other hardware wallets designed in quite the same manner.
Cypherock X1 Alternatives
I don't think it would make sense to bring out different wallets that, for example, support airgapped configuration, it wouldn't feel fair. But I think there is a true competitor, and are the hardware wallets that supports Shamir backup and aren't Bitcoin only. And the only model that comes to mind right now it the Trezor Model T.
Trezor Model T
The Trezor Model T offers versatile support, accommodating both a Bitcoin-only firmware and an altcoins firmware capable of supporting thousands of tokens.
What sets the Trezor Model T apart is its utilization of a well-vetted implementation known as SLIP 39 (Satoshi Labs Improvement Proposal), distinct from the BIP39 word set. In this standard, certain words used in Shamir backup recovery shares are intentionally never used in single seed backups, ensuring robust security.
The threshold, determining the number of shares required for wallet recovery, is customizable to suit your preferences (e.g., 2/3, 3/5). With SLIP-39, you can generate up to 16 recovery shares, comprising sequences of either 20 or 33 words. This obviates the need for NFC cards or additional hardware, relying instead on multiple seed phrases that you can later combine to access your master secret.
In contrast to the Cypherock X1, which presents potential single points of failure, the Trezor Model T minimizes such risks. The recovery shares can be documented on paper alongside the recovery phrase, with the Trezor device itself not directly involved in this process.
Read the full Trezor Model T Review here.
Cypherock X1 Pros & Cons
| Pros | Cons |
| --- | --- |
| ✅ Original Shamir implementation | ❌ Limited software compatibility with only cySync |
| ✅ 4 NFC cards included | ❌ Inaccurate claims on the company's website |
| ✅ Easy Shamir setup | ❌ Use of BIP39 implementation for Shamir instead of a separate one |
| | ❌ Single point of failure in the form of the vault (if you lose/break it, you must buy a new one) |
| | ❌ Absence of a Bitcoin-only firmware option |
Bottom Line
In conclusion, the Cypherock X1 offers a unique approach to hardware wallet security with its original Shamir implementation and the inclusion of four NFC cards for added backup options.
However, it falls short in terms of software wallet compatibility, accuracy of company claims, and the presence of a single point of failure in the form of the vault.
In fact, if the vault breaks or is lost, you must buy a new one. So better write down the seed phrase (you can find it inside Cysync) so you can use your funds without having to wait for a replacement.
While it's an innovative solution, potential users should carefully consider their specific needs and preferences before opting for the Cypherock X1.

Cypherock X1 Evaluation
Security: The Cypherock X1 offers a reasonable level of security by distributing the private key into 5 shards. Users have the option to write down the seed phrase and set a PIN. However, the absence of a brick pin and the inability to operate in an airgapped mode are notable drawbacks for security-conscious individuals. (3/5)
User-friendliness: Despite its initial appearance of complexity due to the Shamir setup, the inclusion of NFC technology significantly enhances user-friendliness. This innovative feature simplifies the overall user experience, especially considering the inherent complexity of Shamir-based solutions. (5/5)
Compatibility: Unfortunately, the Cypherock X1 falls short in terms of compatibility, as it exclusively works with CySync. This limited compatibility could be a significant drawback for users seeking more versatile options. (1/5)
Reputation: Cypherock is an emerging company with offices in Singapore and a shipping base in India. While they demonstrate great creativity and potential, they have yet to establish a prominent reputation comparable to industry leaders. (4/5)
Cost: The cost of the Cypherock X1 may be on the higher side for some users. However, the availability of a 10% discount with the BLOCKDYOR10 coupon code helps alleviate this concern, making it a more attractive option for cost-conscious buyers. (4/5)
Frequently Asked Questions (FAQ)
What is the Cypherock X1?
The Cypherock X1 is a hardware wallet designed for securing cryptocurrencies. It implements unique security features, including Shamir's Secret Sharing, to safeguard digital assets.
How does the Cypherock X1's Shamir's Secret Sharing work?
The Cypherock X1 uses a 2 out of 5 Shamir's Secret Sharing scheme, which means you need at least 2 out of 5 components (vault and 4 cards) to access your funds. It enhances security by spreading the key across multiple items.
Is the Cypherock X1 compatible with other software wallets?
No, the Cypherock X1 is primarily compatible with its proprietary software, CySync, and does not support other software wallets.